With lockdown restrictions easing and the festive season approaching soon, customers are soon going to be on the lookout for the most convenient stores for their shopping spree. In light of the covid-19 situation, there has been a shift in consumer behaviour with digital, and in particular local SEO, playing an increasingly important role in their buying journey. But what does this mean for your store and how can you make the most out of the opportunity?
In this article, we give you some insightful tips on how you can optimise your GMB listings and ensure that customers come to your store for their Christmas goodies.
1. The basics
If you are a beginner to Google my Business, there are a few things you need to do in order to get your listing up and running. The 4 essentials to your GMB listings are:
Primary categories and sub-categories
Opening hours, address and contact information
Photos
Description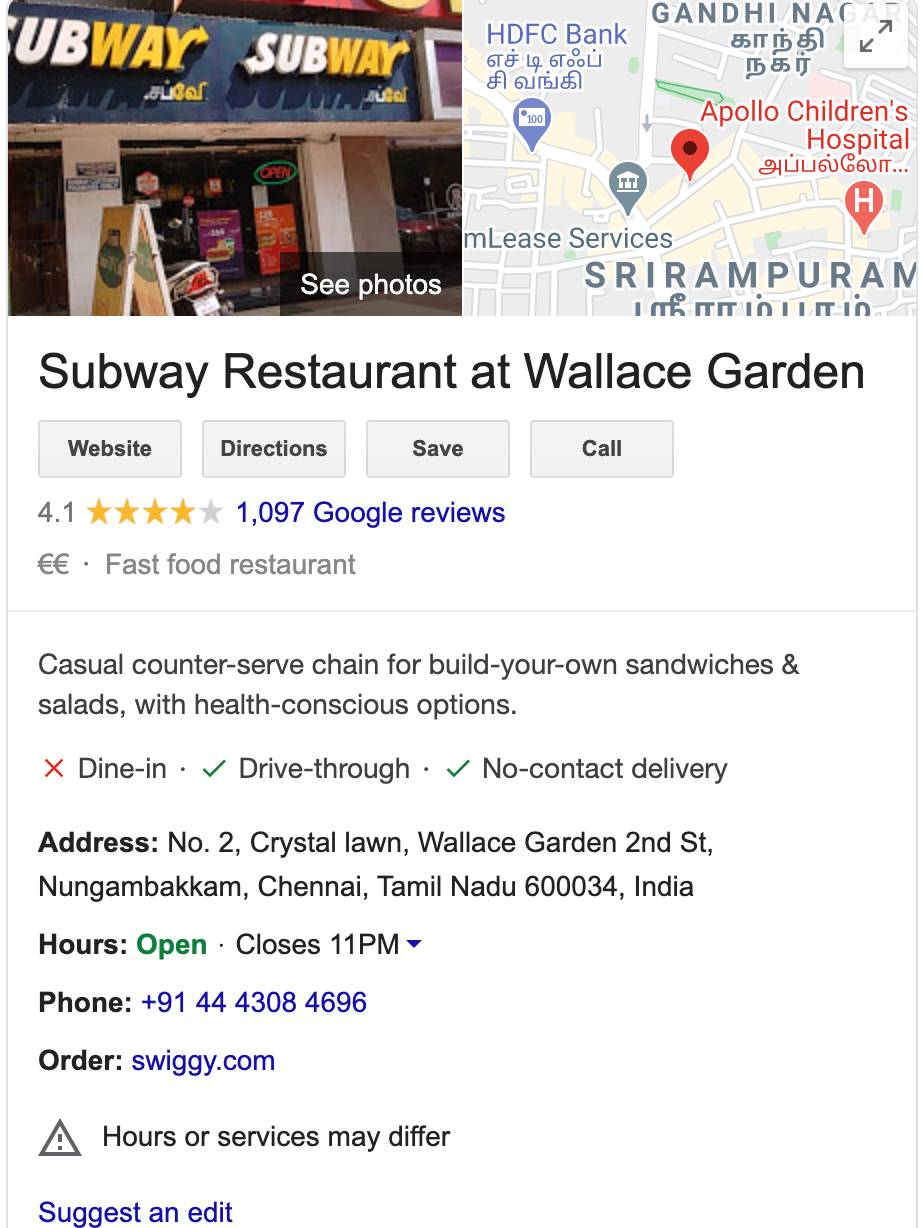 Uploading this information is the first step to ensure you have efficiently optimised your GMB page. To know more about how to upload accurate information and choose the right photos for your listings, read our article or sign up for our webinar on September 24.
Standing out from the crowd
While updating your GMB listings with all the primary information is of paramount importance, it has become commonplace now and thus might not differentiate you from your competitors. Let's take a look at some intriguing GMB features that could really up your local SEO game and bring potential customers to your store.
2. Google Posts
This relatively unknown feature allows you to post short updates about your store. For example:
To indicate that your store will be closed for a period of time due to special circumstances (Covid-19).
Promote a new event at your establishment with its corresponding details.
Talk about your latest offers for the festive season.
Google Posts are a great way to advertise your business and turn potential internet users into visitors.
3. Google Messages
Messages is another great feature on the GMB platform, allowing you to provide instant service to your customers. With the growth of mobile, customers are more likely to send a text message than make a call.
What's more, you will have the chance to respond to all of a customer's queries including seasonal offers, special opening hours and health restrictions at any time of the day.
4. Booking feature
With crowds gathering up during the festive season, Queues at restaurants and service centres can increase drastically. Google's booking button feature can really come in handy for customers who want to save on time. Let's take the example of this restaurant in Mumbai. Customers can directly reserve a table without having to call the restaurant or go through an external website – a significantly easier and hassle-free process.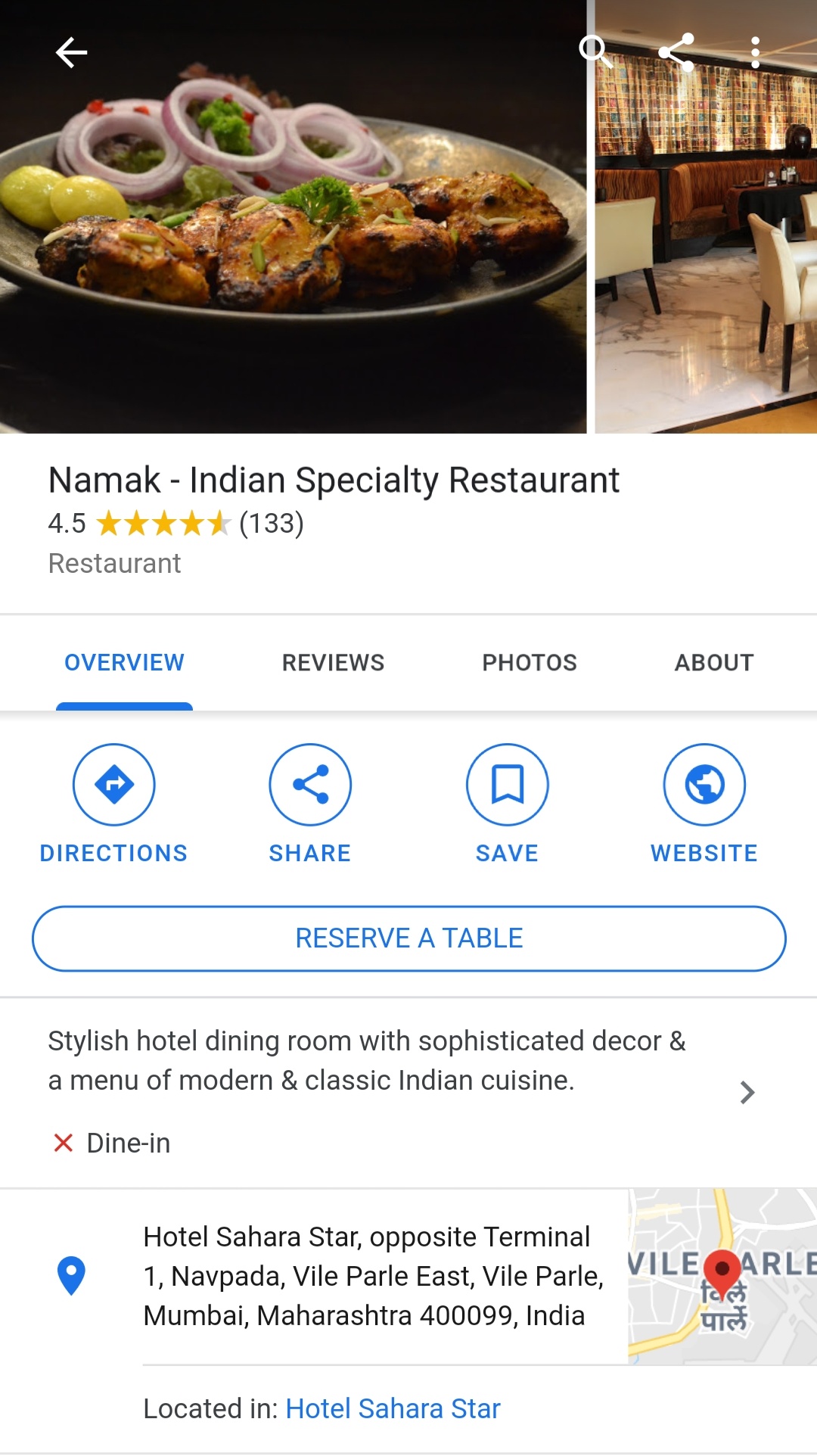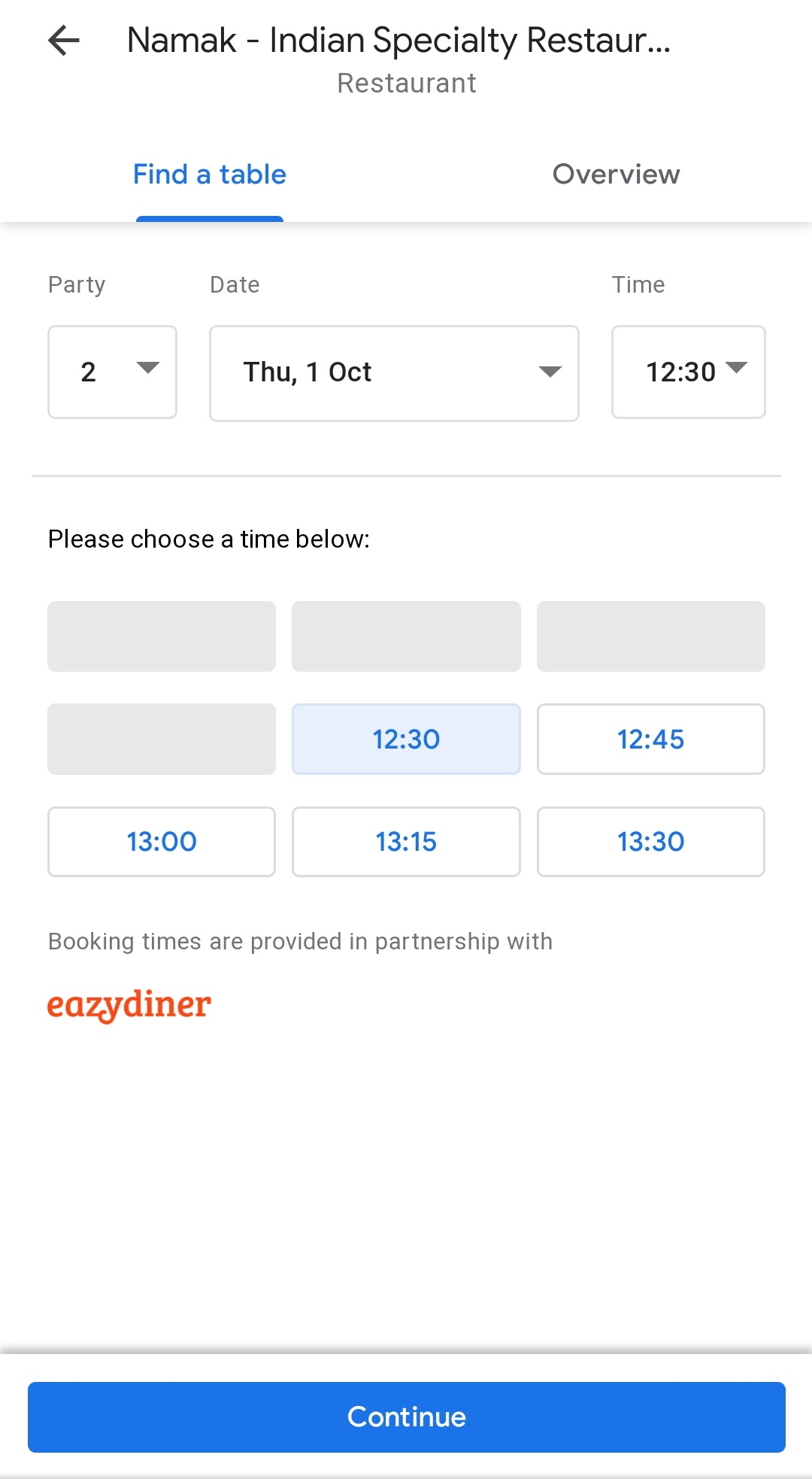 5. Questions & answers
This feature resembles a public forum, where a user can get all his questions answered on a particular listing. You can opt to receive email notifications from Google whenever someone poses a question about your listing.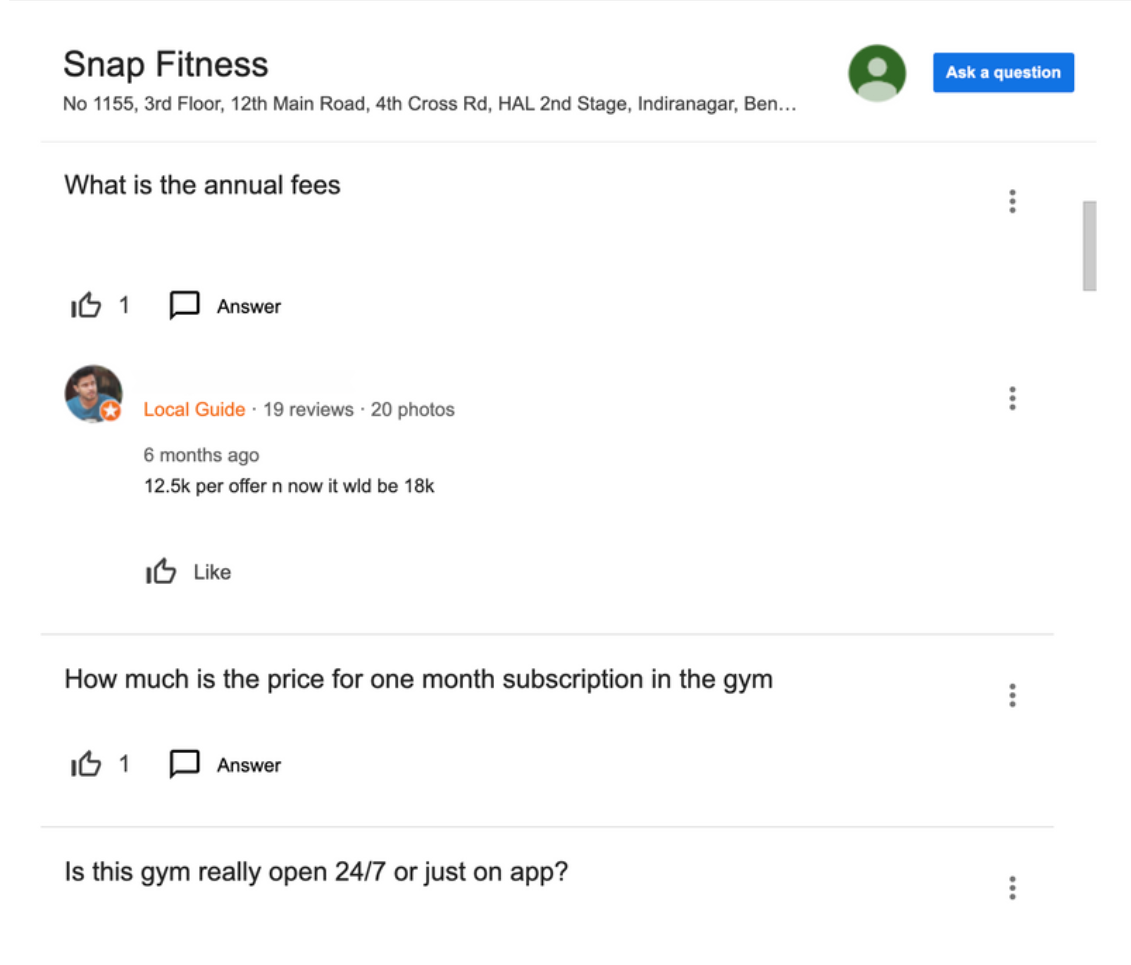 Caution: This feature allows any user to answer questions published, so you need to ensure that the information displayed is reliable.
6. New attributes for Covid-19
Finally, Google has introduced new attributes to its GMB pages to help store owners inform their customers about the measures put in place to ensure safety. These attributes can be found in the 'Health and Safety' section of your GMB page. To know more about how to set them up and its main benefits, check out this article here.
Well there you go, these are some of the new features, apart from the primary ones, you can put in place to your GMB listings to ensure you have a steady flow of customers to your establishment. If you want a comprehensive and detailed guide on how to improve your web-to-store conversion, download our free checklist here.
Get found… online!