Google has decided to join the age of conversational commerce by developing a direct messaging function that enables users to communicate with businesses via their Google My Business listing.
1# How does it work?
This function is available only on mobile phones, via the Google My Business app. Simply enable the chat function on your company's account (go to Customers > Messages > Enable).
Once this setting is enabled, a 'Message' button will appear on your Google My Business listing, enabling Internet users to contact you directly and ask you questions about any information they failed to find on your listing.
2# Why use Google Messages?
Post topics fall into one of 3 main categories:
Products (prices, stock levels, etc.)
Appointment requests (opening hours, services, etc.) and
Complaints (parcels not received, poor delivery experience, etc.)
Not only can this function allow you to communicate more directly with your customers on matters that are essential to the smooth running of your business, but it also enables another button on your listing issuing a call to action, such as 'Get a quote', 'Reserve' or 'Book a table'.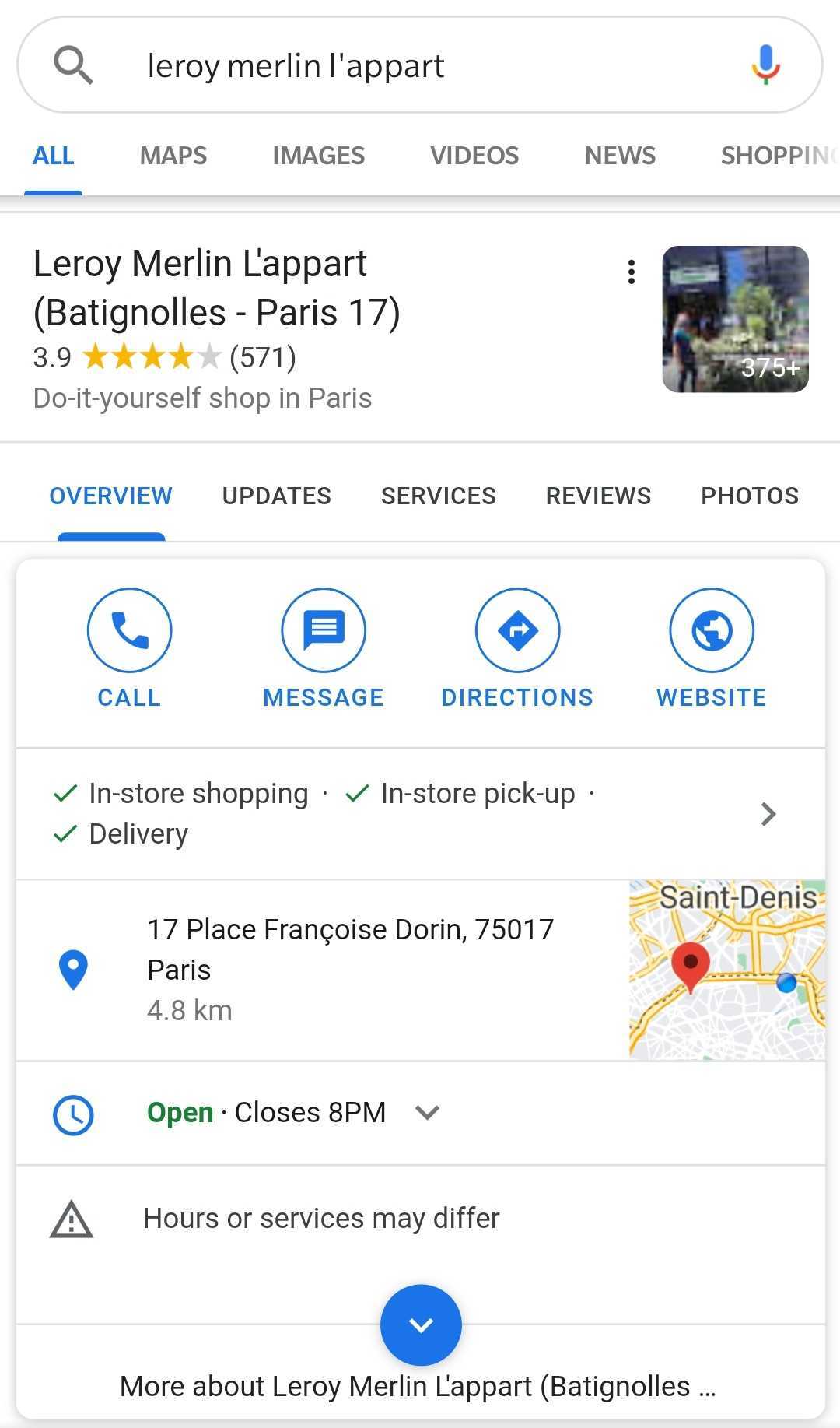 3# How to use the app effectively
The benefits of this function relate primarily to the fact that it offers a direct means of communication. Be sure to take the following steps to ensure the best possible experience for your customers and prospective customers:
Enable notifications on your mobile so you can be as responsive as possible.
Create response templates to make the process faster and more consistent.
Communicate in a friendly but professional, direct and clear manner.
You might also wish to appoint a designated member of your team to be responsible for responding.
4# Is direct messaging the future for local businesses?
The Messaging function takes the Google My Business tool into a whole new age of conversational commerce. Having long been reserved for e-commerce platforms using chatbots, whereby the customer can communicate directly with an e-commerce site's support team, this practice has reached a major milestone where local commerce is concerned.
Driven by this profound change in usage, Google is innovating to introduce a new custom feature in the form of a dialogue interface between the Internet user and the manager of the establishment, just like Facebook and WhatsApp offer today.
Last but not least, we have found that users use this function to complain directly to the manager of the establishment in question, meaning that having this function enabled can help avoid having negative reviews and make it possible to settle disputes directly with the customer!
Get found… online!