Amazon Web Services (AWS) recently announced the release of a new mapping service enabling site or application publishers to manage and display local data: Amazon Location Service.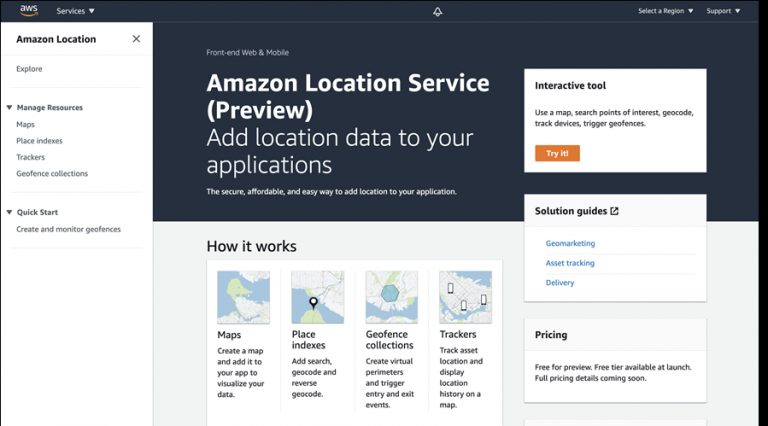 This service retrieves data from HERE, the mapping software used by Facebook and a large number of car dealerships, as well as from Esri, one of the most important local data providers.
Why use Amazon Location Service?
Amazon Location Service allows you to create maps simply from the data and designs available from its partners, thus accessing information from millions of points of sale.
In addition to this, Location offers a tracking service that allows you to obtain a geolocation of a parcel, for example, in real time and display it on the application.
Finally, the price is a major advantage for Amazon's service. It starts at $0.04 for 1000 queries, compared to €2 for Google Maps, once the €200 free monthly fee has been used up.
How can I make my points of sale accessible on ALS?
As mentioned earlier in this article, Amazon's service retrieves data from HERE. It is therefore essential to be present with up-to-date information on this platform so that ALS can display it.
The easiest way to do this is to use a HERE partner solution such as Partoo!