After many months of testing, Google My Business adds the option for local business owners to add information about the year their business opened. We will explain how to do this in this article!
How is it displayed? As you can see in the image below, the history of the activity is shown immediately before the address, which shows the importance that Google places on this information. This action is certainly in line with the reputation strategy that Google has been implementing for some time now.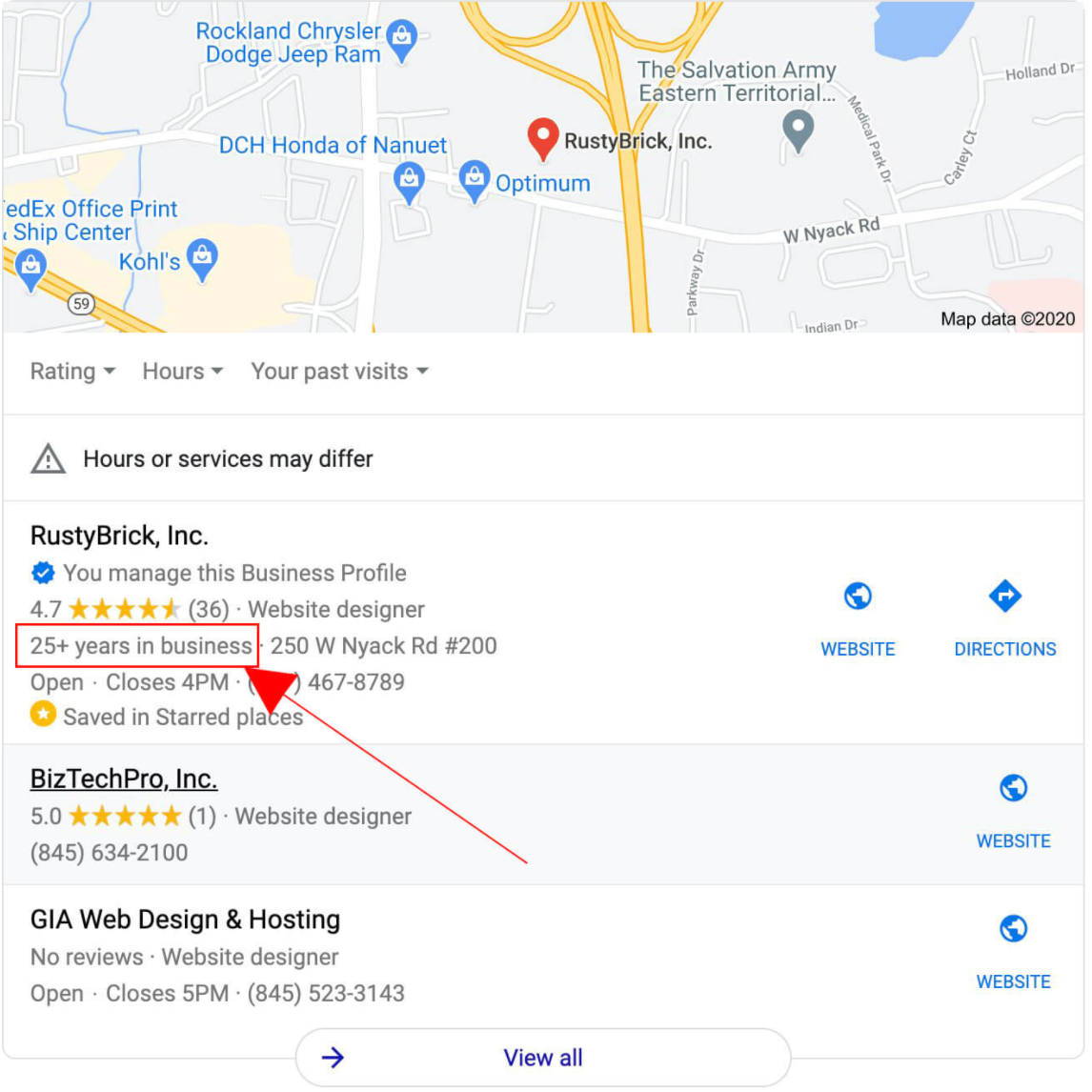 How do I add years of activity to my Google My Business tab? Adding this information to your Google My Business tab is very simple.
Go to your Google My Business profile
Information tab
At the bottom of the page is the "Add opening date" item
Click on the pencil on the right, enter the opening date of your business and then click on "Apply".
That's it!
Well, now that you have set the opening date of your business, your potential customers will be able to know how many years you have been a local contact in your sector!
We recommend that you also read the following articles to stay updated on GMB: