Google has long had big ambitions in the health sector. The Silicon Valley giant has unveiled more advances at their annual Google Health event.
When people have questions about their well-being, they often turn to the Internet for answers. Google's mission is to provide high quality information when it is needed. 
The COVID-19 pandemic has reinforced Google's belief in helping the world live a healthier life. It has also accelerated the company's health efforts. In particular, Google has released attributes to indicate the Covid prevention measures implemented by businesses.
On Thursday 24 March, Google hosted its second annual Google Health event, The Check Up, to showcase the new work the company is doing in the service of health. Teams from across the company – including Search, YouTube, Fitbit, Care Studio, Health AI, Cloud and Advanced Technologies and Projects – shared updates on their latest efforts.
Google: a potential competitor for Doctolib?
During this event, a new feature was presented. It allows you to see the availability of health professionals in your area and to make appointments easily. A button integrated in the search results will allow you to make an appointment, by switching to the hospital or the health centre's website. 
This applies to "organic" search results, which will not be highlighted by ads, according to Google Product Manager Jackie De Jesse. 
For the time being, the functionality allows you to search for the name of a particular doctor, without proposing a list of available doctors in relation to a service or a location, as Doctolib does today.
Although this availability is in its early stages of deployment, Google has established partnerships, with CVS' MinuteClinic, to extend its features and functionality and it's partner network.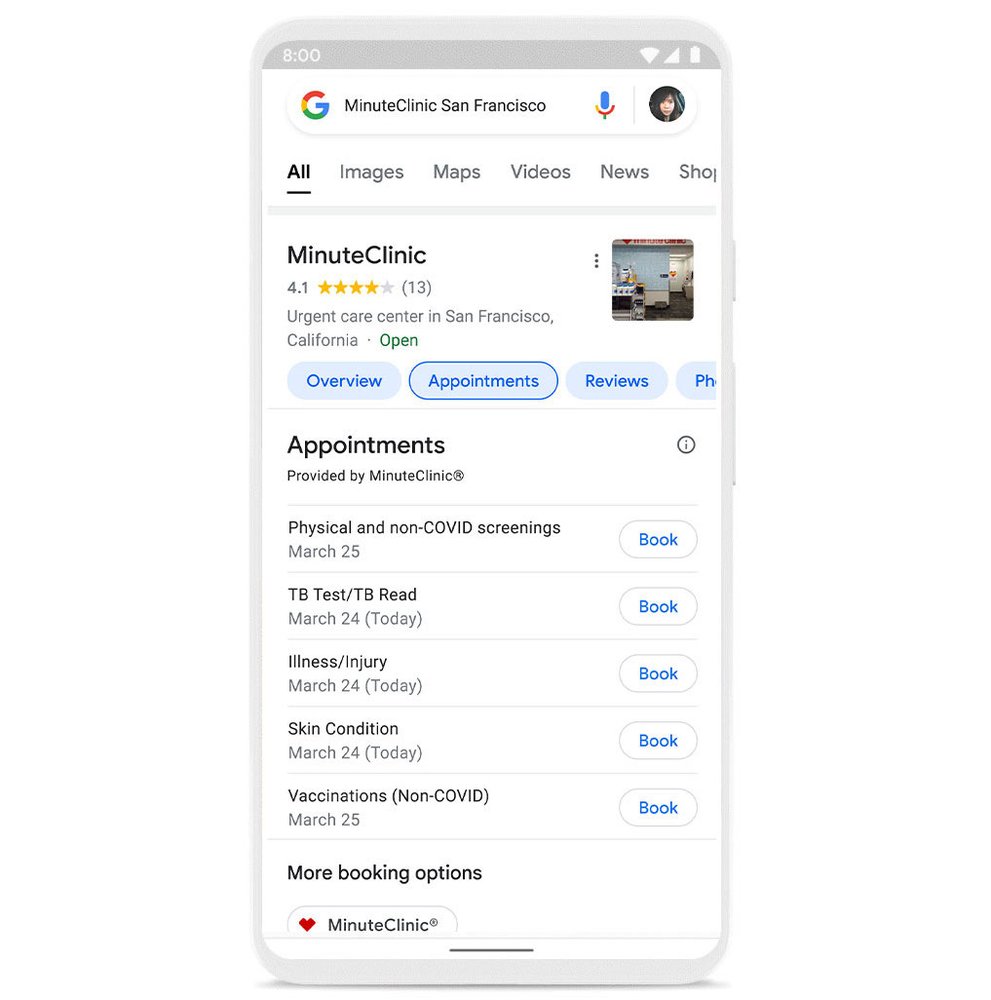 This option is expected to appear in the US this year, before being gradually rolled out in other countries. 
These updates are only part of the rollouts presented at the event. In particular, Google wants to invest in artificial intelligence for health. The Californian company has published a Health AI blog post detailing three new projects in the field of AI for health.
For more updates like these, follow our LinkedIn Page.