Twitter is expanding its range of offerings for businesses with a new feature called Location Spotlight for business accounts. Now, local businesses can post details on their profile such as their business or shop location, contact details, opening hours and a way to contact them, including a phone number, link to send an SMS or email.
This new feature is available on Twitter business accounts in the US, UK, Canada and Australia.
Users can see this new information when they visit a company's profile, highlighting: 
Location: The location of the business is listed and displayed on a small map in the "Spotlight" section of the profile. Users can click on the map or the list of locations to open Google Maps, or their default map application, for easy navigation to the business' space.
Business hours: This field is optional, but can be customised to highlight the days and times that businesses want visitors to visit their site.
Contact methods: By clicking on the contact button in the spotlight, a user can initiate a phone call, text message and/or direct message on Twitter to the business.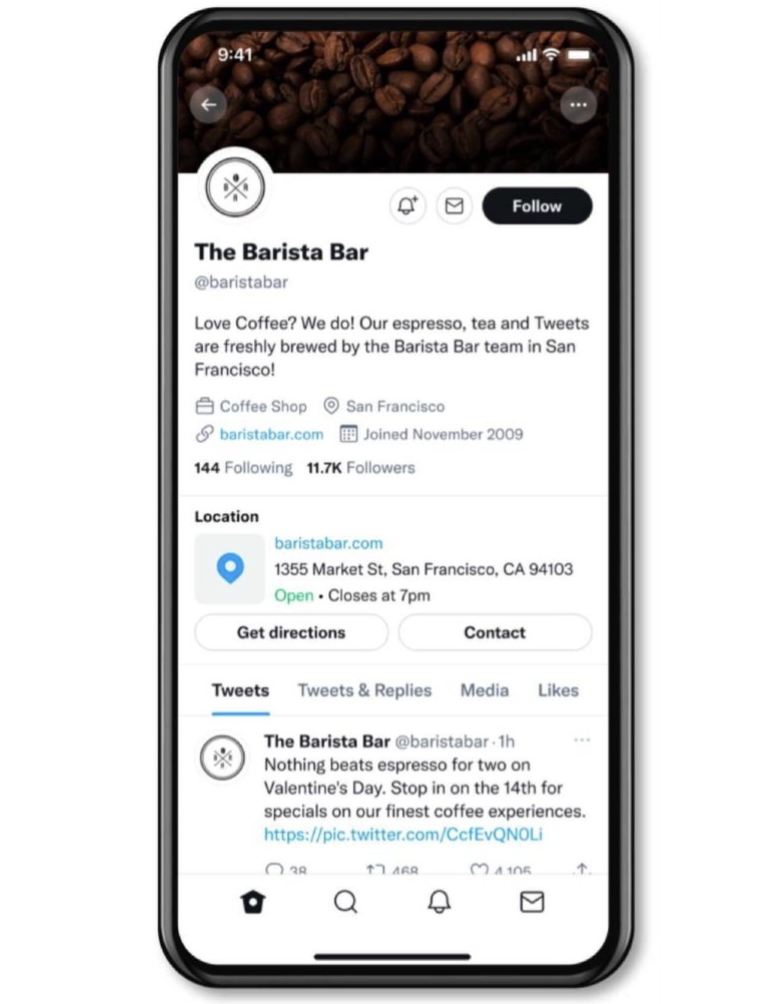 Twitter introduced business profiles last year, which allow businesses and creators to use modules such as the "About" module to display information, the "Shop" module to display products from their catalogue and the "Newsletter" module.
Twitter has also launched a number of shopping-related features in recent months, including the Shop Spotlight (currently available to certain eligible accounts). This dedicated space at the top of a profile is a virtual storefront where businesses can showcase their products. Once Shop Spotlight is enabled, potential customers can scroll through the product carousel and tap on a product to learn more and/or purchase it via an in-app browser, without having to leave Twitter.