Interview – Lengow: How to set up a Web-to-Store strategy on Google Shopping
On the occasion of the release of our new guide "How to set up a Web-to-Store strategy on Google Shopping?" written in collaboration with our friends at Lengow, we are very pleased to interview their CMO, Frédéric Clément.
In this interview, Frédéric talks about the importance of the Google Shopping channel, the steps to set it up and his recommendations to install this new sales channel in your web-to-store strategy.
Hello Frédéric, could you introduce yourself to our readers?
Hello, I am currently Marketing Director at Lengow. Lengow is an e-commerce automation platform that ensures high visibility and profitability for e-merchants' product catalogs on all their distribution media: marketplaces, product ads, affiliate networks, display/retargeting…
My role is to manage Lengow's communication, marketing and partnerships in order to make our platform shine on the e-commerce market. This is particularly the case thanks to our partnership with Partoo. We work together to answer customer issues related to drive-to-store, based on the product catalog.
Can you give us an overview of the Google Shopping channel?
Google Shopping has undergone (and is still undergoing!) many changes, but it can be compared to a comparator allowing merchants to display their products on Google in response to Internet users' searches.
In parallel to the text ads (SEA), Google displays, on its search results page but also via the "Shopping" tab, product ads that present a photo of the product as well as a title, a price, etc… They allow Internet users to quickly and easily find products on Google environments, and even to buy, via Shopping Actions!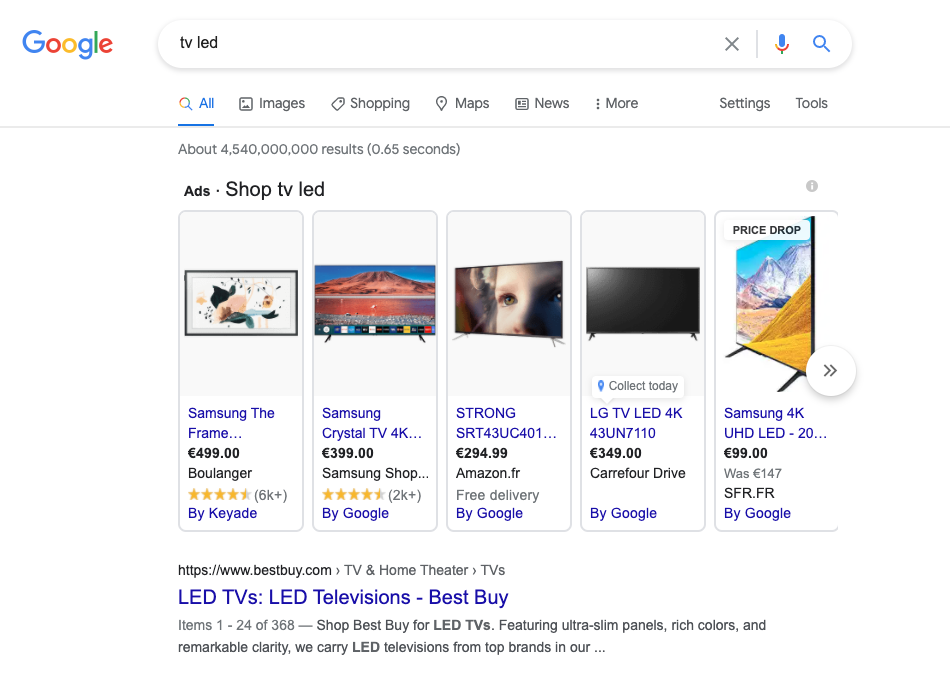 In April 2020, Google shook up the world of e-commerce by announcing that the products displayed in Google Shopping results are free. For merchants with a lack of budget or looking for visibility, this is a huge opportunity since it simply means that it is no longer mandatory to advertise to appear in Google Shopping. Of course, sponsored ads are still relevant. They continue to appear at the top of the page, in addition to the free ads, and should even become absolutely essential to stand out from the crowd. We find the same system as for the text ads where the paid results appear above the natural/free results (SEO).
What interest does a retail chain have in displaying its products on Google Shopping?
In 2020, there were 58 billion web pages indexed by the American search engine and Internet users are using it more and more for local queries: over the last 2 years, there has been an increase of +200% on mobile queries "Where to buy" + "near me"!
Being present on Google is therefore becoming essential for merchants thanks to the visibility and sales opportunities it brings. It is a direct access to hundreds of thousands of potential buyers across the country or the world, in order to sell their stocks and to reconnect with their consumers!
Ads on Google Shopping have multiple advantages. The targeting is ultra precise since the ad can be displayed as soon as a potential customer searches for items to buy on Google. And more than that, displaying your products on the pages of the Google search engine is an opportunity to multiply your commercial impact. Indeed, a search performed by a user can trigger the broadcast of several ads. Thus, a Shopping ad can be displayed at the same time as a text ad, if they are both relevant. This means that for each query, e-tailers have twice the chance to reach a potential buyer.
Finally, the last few years have shown the importance for merchants to have omnichannel strategies to link offline and online. Google shopping responds to this issue with Local Inventory Ads (LIA). This multi-channel product ad format offers the possibility to promote products sold in physical stores. Similar to Shopping ads, the difference lies in the display of the availability of products and their selling price in stores located near the user. It's an ideal ad format to generate traffic in store and implement a web-to-store strategy.
What elements should the merchant/brand pay attention to when setting up their Google Shopping feed?
To take advantage of the commercial opportunities offered by Google Shopping, it is essential for a merchant to go through the Google Merchant Center. This interface allows him to import the data related to his product catalog directly on Google Shopping, then to manage his product flows in real time. The steps are simple. You just have to create a Google Merchant Center account and configure your product data according to the platform's guidelines.
It is at this stage that Lengow can intervene to simplify the import of product catalogs, whatever the format, and offer to "clean" them or format them easily.
This is especially important when setting up LIA campaigns. We retrieve, via the various merchant tools (website, ERP, CMS, PIM,…), product data, store inventories, etc… to then build the essential flows for the implementation of their geolocalized campaigns on Google.
We help our clients to present quality data, which correspond to the categories proposed by Google thanks to a category matching step. Our solution also allows us to quickly optimize the titles and descriptions of the ads to provide high quality information to Internet users. To optimize the distribution, it is possible to segment the catalogs in order to exclude certain products from the distribution or on the contrary to select the products to be highlighted: by category, type of products, brands, seasonality,… In addition, the Lengow connector for Google Analytics allows to retrieve the statistical data from the e-commerce site and then to link it to their product catalog. Our customers thus have a global view of their activity and can then set up distribution rules to increase their sales and reach their commercial objectives.
Finally, what recommendations could you give to brands and retailers to succeed on Google Shopping?
The performance of a Google Shopping campaign being directly linked to the quality of the information associated with it, it is essential to act on the structure of the data transmitted to Google. Make sure that your product flow is up to date in order to present your future customers with quality and updated data. For example, only display in your ads items that you have in stock!
Take care of your titles, product visuals, and descriptions, and determine which ones perform best. Do not neglect the follow-up of the results of each of your campaigns to boost those with the best chances of success and sometimes decide to stop some less performing ones.
Google Shopping is a great sales channel, don't hesitate to take advantage of it!
Was this article helpful?
Yes, thanks!
Not really...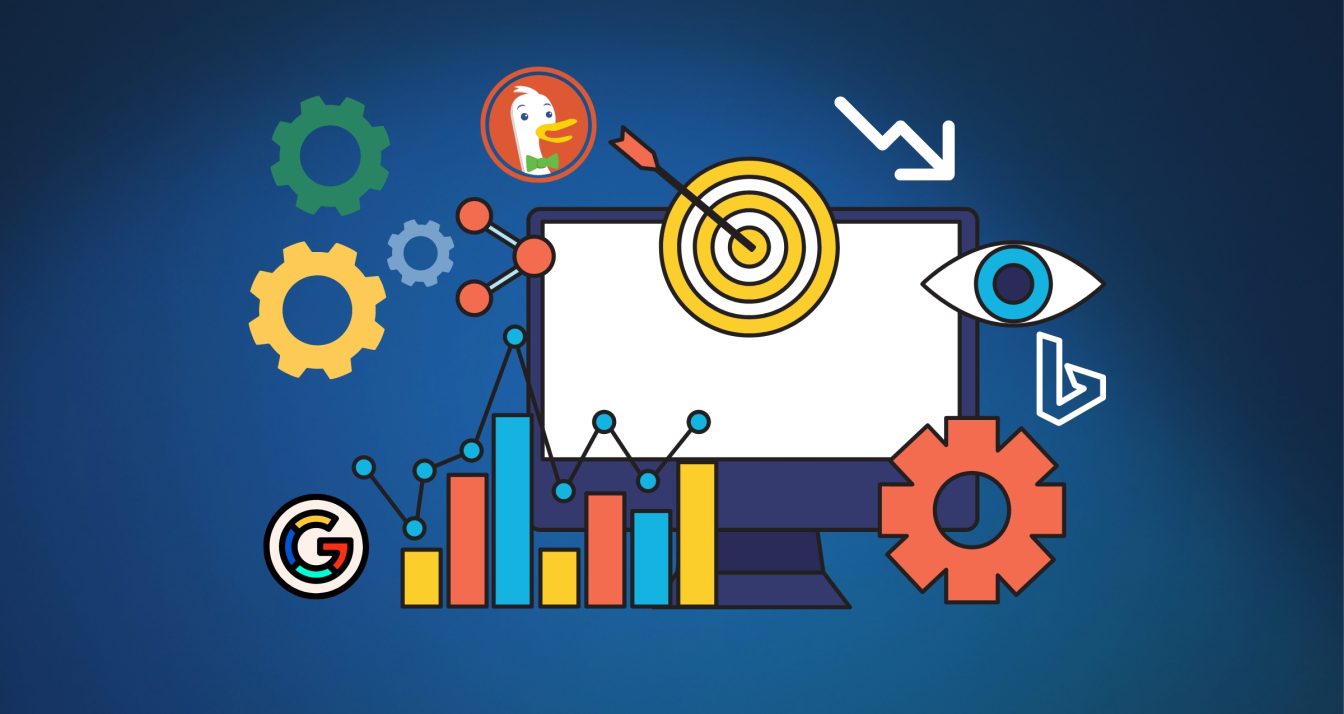 6 December 2023
Looking ahead to 2024, tracking the pulse of search is more critical than ever. Local…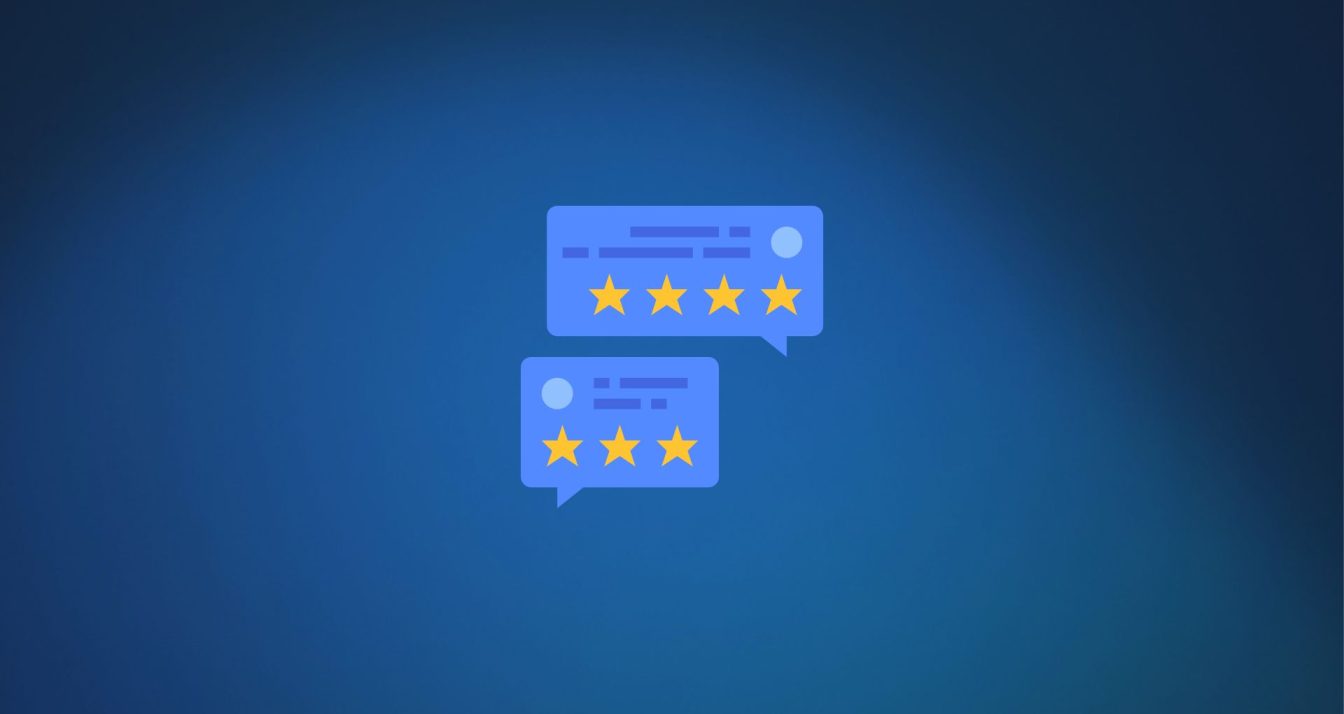 29 November 2023
The authenticity of customer reviews is vital. Without it, reviews left by people on Google…
22 November 2023
The holiday season (including Black Friday, Cyber Monday and Christmas) represents a golden opportunity to…
Subscribe to our newsletter
Receive our best articles and practical guides directly in your inbox every month