Add new hot topics to your product offering
The Partoo interface allows your customers to update their point of sale information on more than twenty platforms such as Google, Facebook or Waze. Your customers can publish news through Google and Facebook Posts, to centralise and collect reviews, and to respond to Google Business Messages and Facebook Messenger !
Ask for a demo
Benefit from tailor made support
We have considerable experience with partners across different sectors and markets. We can support you at all stages of the process: Google Business Profile support, definition of the go-to-market, pricing, training of sales teams, creation of operational processes, marketing activities, continuous improvement, etc.
Ask for a demo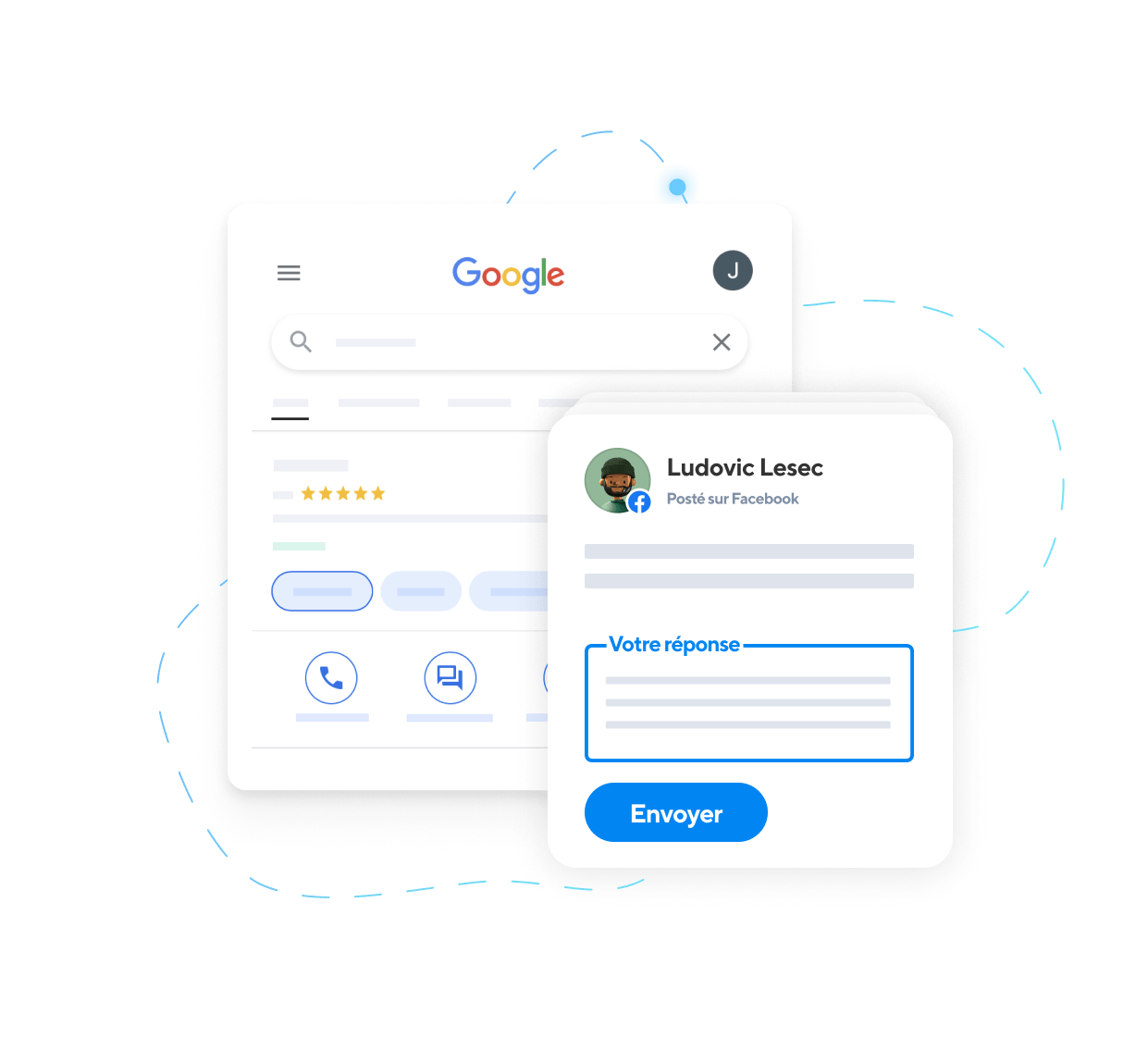 Define the path that suits your current and future needs
Partoo will support you every step of the way adapting our technology to your merchant needs (e.g. I-frame), presenting a fully branded or co-branded product, etc.
Ask for a demo