If you've received a bad review on your Google My Business listing from one of your customers, you're probably wondering how to delete it. But stop and think for a moment: Is this the best strategy?
1# When to delete a negative review?
Generally speaking, it is not possible to delete a negative review without good reason. However, in certain specific cases, you may be able to remove a review from your business listing:
There has been a change of owner and name of the establishment since the notice was posted: You can delete the notice and recreate a new one, but you will lose the accumulated natural referencing.
There has been a change of owner but the establishment retains its name and phone number for example: You must contact the Google teams and prove the change of owner to have the notice deleted: This process is tedious and is not guaranteed.
The notice is inappropriate and you want to report it: Google teams will then evaluate the reported notice which can take several days.
2# Reporting a review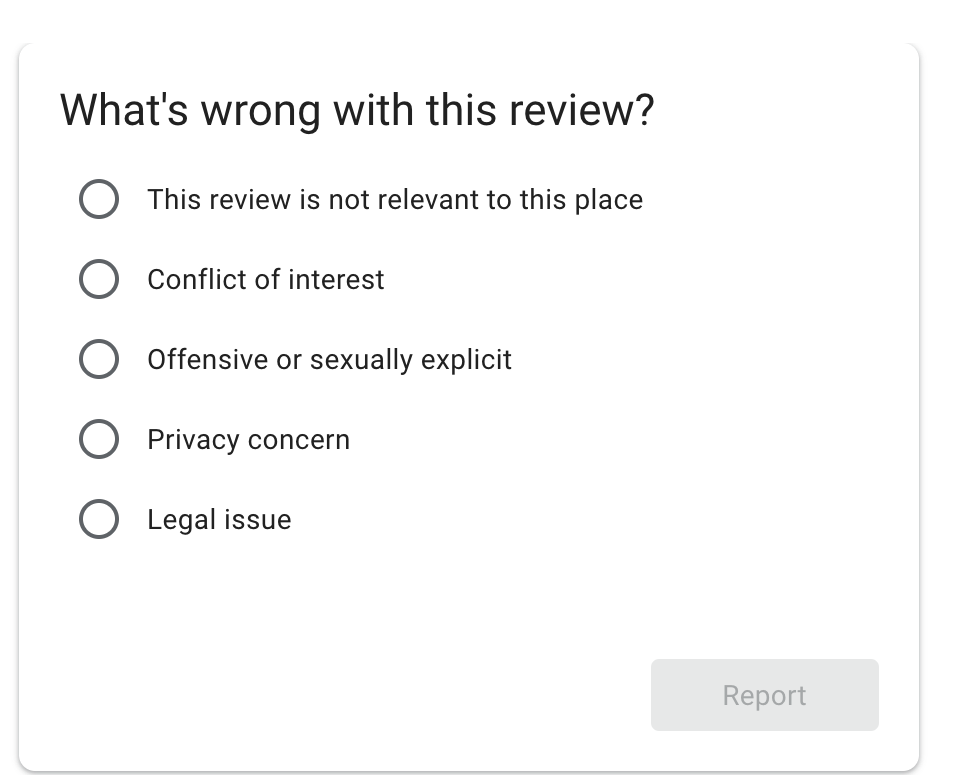 Before posting a review, please be aware that an inappropriate review is one that doesn't comply with Google's policies, not one that you disagree with or don't like. Google does not take sides when a merchant and a customer disagree about a fact. Read the policy before posting a notice.
To report a review from a computer :
Sign in to Google My Business
If you have several establishments, click on the one concerned by the notice (1)
Click on "Notices" in the left-hand menu (2)
Search for the notice you wish to report. Then click on the three-point menu (3), then click on "Report as inappropriate" (4).
To report a notice from a mobile phone :
Open the Google My Business application
Click on "Manage notices" (1)
Find the notice you wish to report, and click on it (2)
Click on the three small dots at the top right of the screen (3)
Click on "Report this review" (4)
Even if a notice goes against Google's guidelines, sometimes one report is not enough to see a notice disappear, and more than one must be made.
3# Responding to negative reviews
Rather than trying to delete a notice, think about the importance of responding to it. This is an opportunity to win back the dissatisfied customer and/or show potential customers of your establishment that you are listening.
84% of users trust online reviews as much as they trust recommendations from friends and family to visit an establishment!
90% of users read less than 10 reviews before making up their mind about a local establishment. It is therefore in your interest to be aware of the latest reviews posted about your establishment.

Whether you have positive or negative opinions, it is crucial to respond to them to show that customer service is at the heart of your concerns!
Get found…..online!