In 2019, the American firm launched its new feature: Google Business Messages. But since 2020, to combat the health crisis and the growing demands of Internet users, Google has multiplied communications concerning this new feature and has accelerated its development.
Since mid-February 2021, Google has made it possible for shop managers and retailers to view and reply to Internet users' messages directly on their computers, which was previously not the case.
What is Google My Business Messages?
Google Messaging is a feature that allows Internet users to contact a business directly by message from its Google My Business listing.
Thus, when a customer clicks on the Message icon in a listing, he can ask questions directly at the point of sale about its schedules, products or any other information that he could not find on his listing.
Here's a video from Google that explains how it works:
Where does Google Business Messages appear?
To facilitate the relationship between the Internet user and the brands, Google has always made sure to display the information that matters at the best time. For example, the call-to-action "Call" appears in most queries when the user searches for an establishment on Google.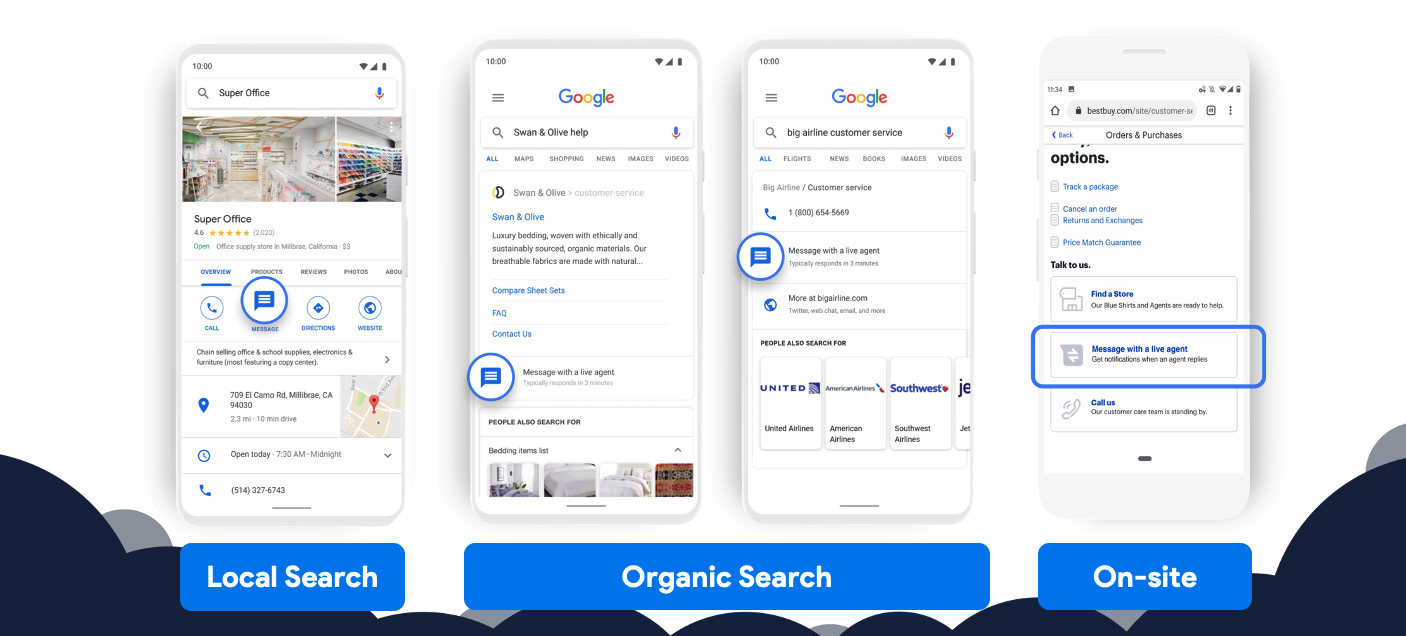 To encourage Internet users to send messages to brands, Google uses the same strategy and displays a call-to-action following a local search, in organic results and even on the brand's website. These "Message" buttons are currently only visible on mobile phones.
Google Business Messages on desktop: An important change
Since the launch of Messages, managers could reply to messages left by Internet users only via the mobile application Google My Business in the "Customers" section.
However, since 11 February 2021, retailers and shop managers will now be able to reply directly on their computers from the GMB interface.
How do I manage my Google messages from my desktop?

When you sign in to GMB on your browser, you may see a 'Messages' button in the main menu. Click it to load the instant messaging tool. You can view the list of people who have contacted you on the left, click on their name to load the chat window and then reply directly to their messages.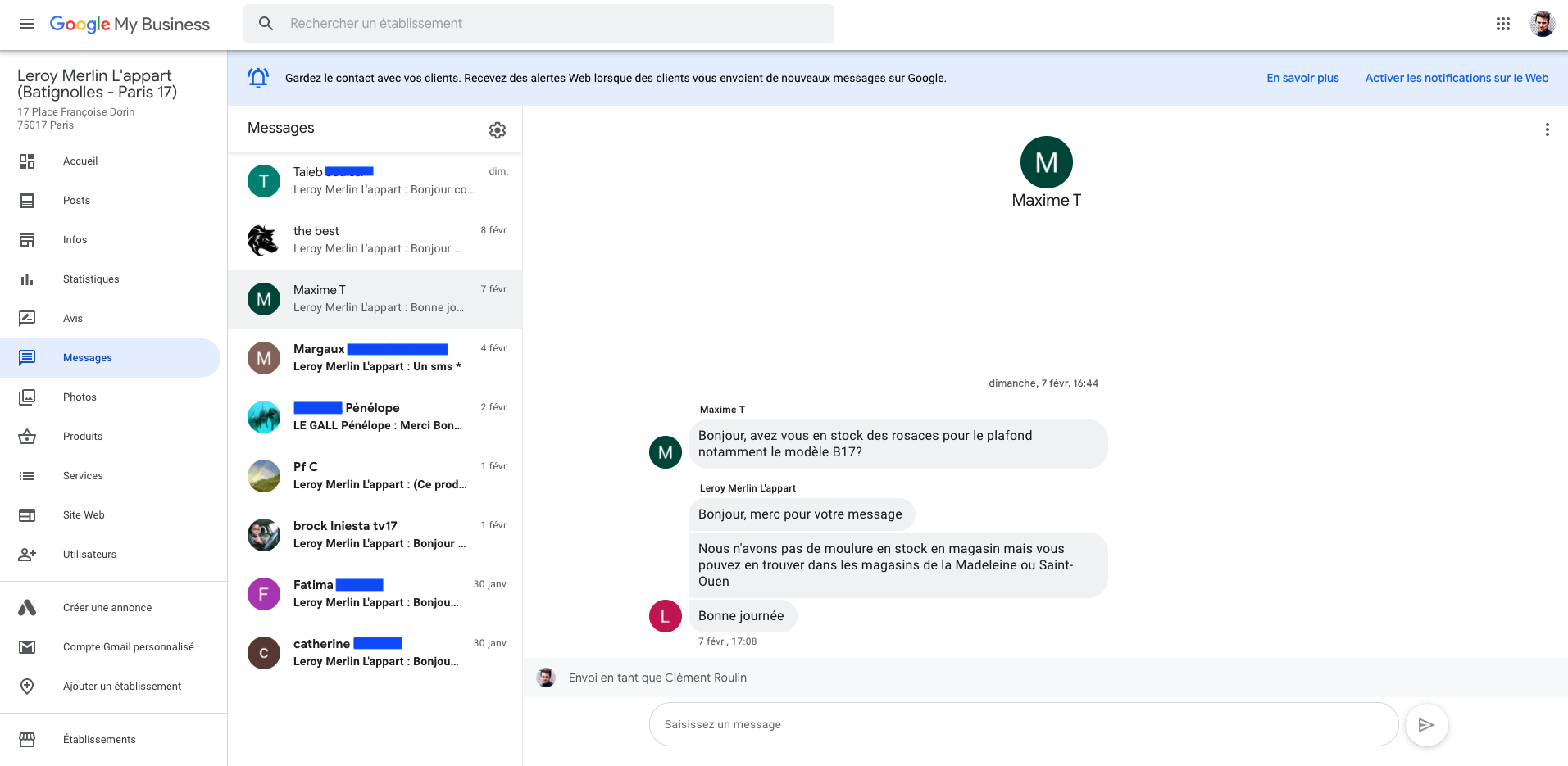 This novelty is not really a surprise. Google had already added the "Messages" button on the GMB interface a few weeks ago. For many businesses, it is easier and faster to reply via a computer. Google wants to encourage businesses to activate this feature but also to help managers of businesses that already use it to respond even more easily.
Read this article to know why you cannot be ignoring the power of conversational commerce anymore. Implementing Google Messages in your listings have become an absolute must now!