Google Maps: 3 new features coming soon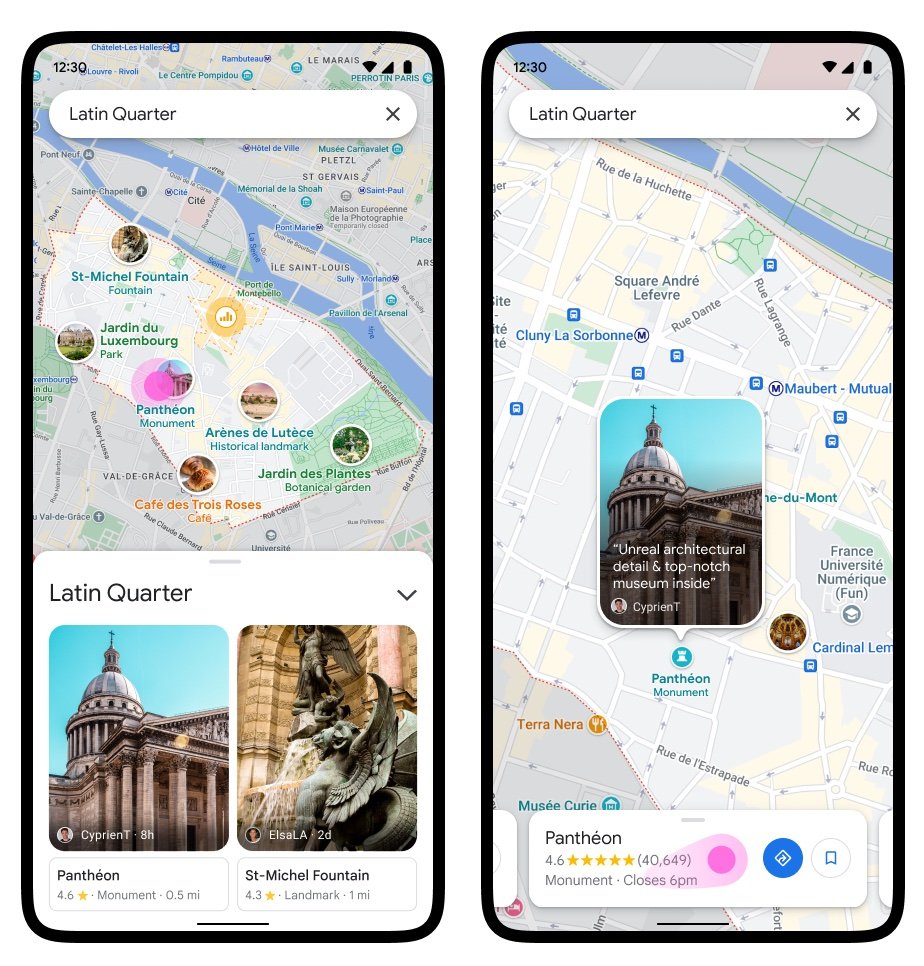 New features (again) on Google Maps. Google has just announced 3 promising new features.
"Live view", "Neighborhood vibe" and "Immersive view" will be soon adde to the app's extensive array of options.
Much more than a simple GPS designed to manage daily trips, it has become essential for local businesses.
Hence the importance of optimizing your Google Business Profiles to boost both your local SEO and your web-to-store traffic.
Let's take a look at the 3 new features coming in the next few months.
"Live view", to do searches in augmented reality
Augmented reality on Google Maps? This is nothing new. The app first incorporated this functionality in 2019.
With "Live view", Google takes it a step further. From now on, Maps will not only display in augmented reality the itinerary to follow, but also the users will be able to do searches in AR (Augmented Reality)
Here is the example given by Google: "Let's say you go to the market and need to withdraw money. Thanks to Live view, you just have to take your phone and search for "ATM" to see instantly all the ATMs nearby".
What's in it for local businesses?
"Live view" is a promising new feature. Logically, users will use it to do discovery searches (those which do not include a brand name – "restaurant" for example).
To show the most relevant results in AR, Google will rely directly on Google Business Profiles.
Simply put, businesses that take care of their local SEO will appear first in search results.
"Neighborhood vibe", to feel the atmosphere from a distance
"Neighborhood vibe" targets undecided Internet users, those who would like to feel the atmosphere of a place before going.
The new feature will therefore give a taste of a neighborhood, highlighting its iconic places (monuments, restaurants …).
This is what it will look like on the map: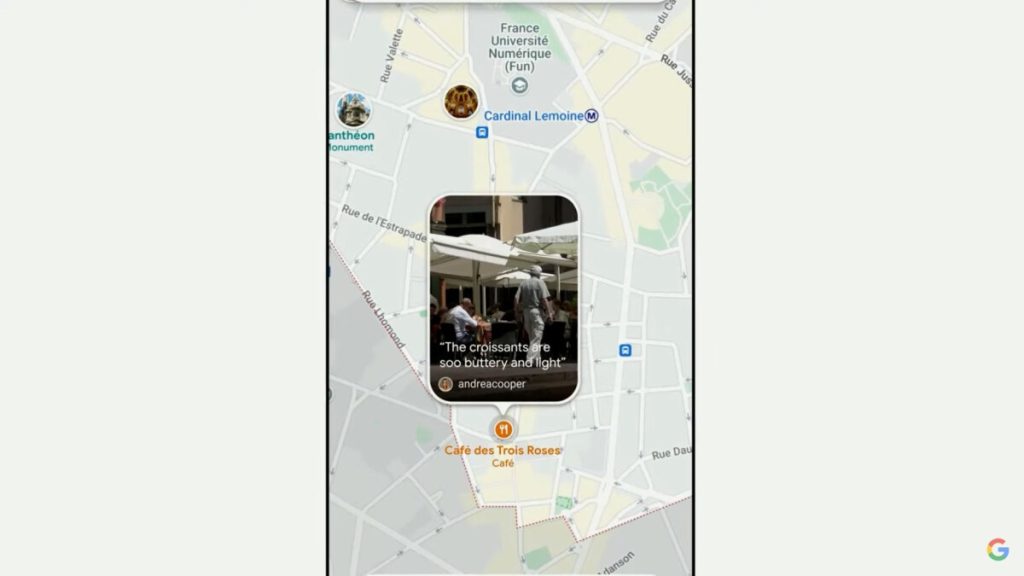 Internet users will see spots not to be missed, the rating of the places and some Google reviews highlighted.
"To get the vibe of a neighborhood, AI is combined with local contributions from users who add over 20 million reviews, photos and videos daily," Google states.
What's in it for local businesses?
A priori, "Neighborhood vibe" which will only highlight the "unmissable" of the neighborhood. Some restaurants, bars, museums and monuments will undoubtedly benefit.
On the other hand, it seems more complicated for other local businesses. Google apparently did not design this feature for discovery queries on Maps.
"Neighborhood vibe" may not bring people directly to your business, but it will help them pick the best neighborhood for them. And they'll probably do more Maps searches on the spot.
If your Google Business Profile is optimized and you are well referenced, you could benefit indirectly.
"Immersive view", to explore virtually
"Immersive view" offers Internet users a 3D view of emblematic places around the world.
Los Angeles, Tokyo, New York, San Francisco will be the first cities compatible with the new feature. The Acropolis of Athens and other monuments have also been designed.
But what is its purpose?
To better explore a place before deciding to go there. "Immersive view" is a preview, a feature designed for travelers to project themselves before visiting a city.
The new feature includes dynamic elements through a predictive modeling system.
With "Immersive View", users will be able to see what an area will look like tomorrow, in a week or in a month.
Here are some of the possibilities offered by the feature:
See the weather of the place they want to visit
Know the number of visitors at a given time. Convenient to avoid crowds
Walk around virtually to find parking lotws or restaurants in the area
What's in it for local businesses?
It is difficult to see how "Immersive View" will directly benefit local businesses. This new feature, like the two others, shows that Google is going on for Maps.
This is extremely positive for local businesses for whom the application is an essential ally in their web-to-store strategy.
Was this article helpful?
Yes, thanks!
Not really...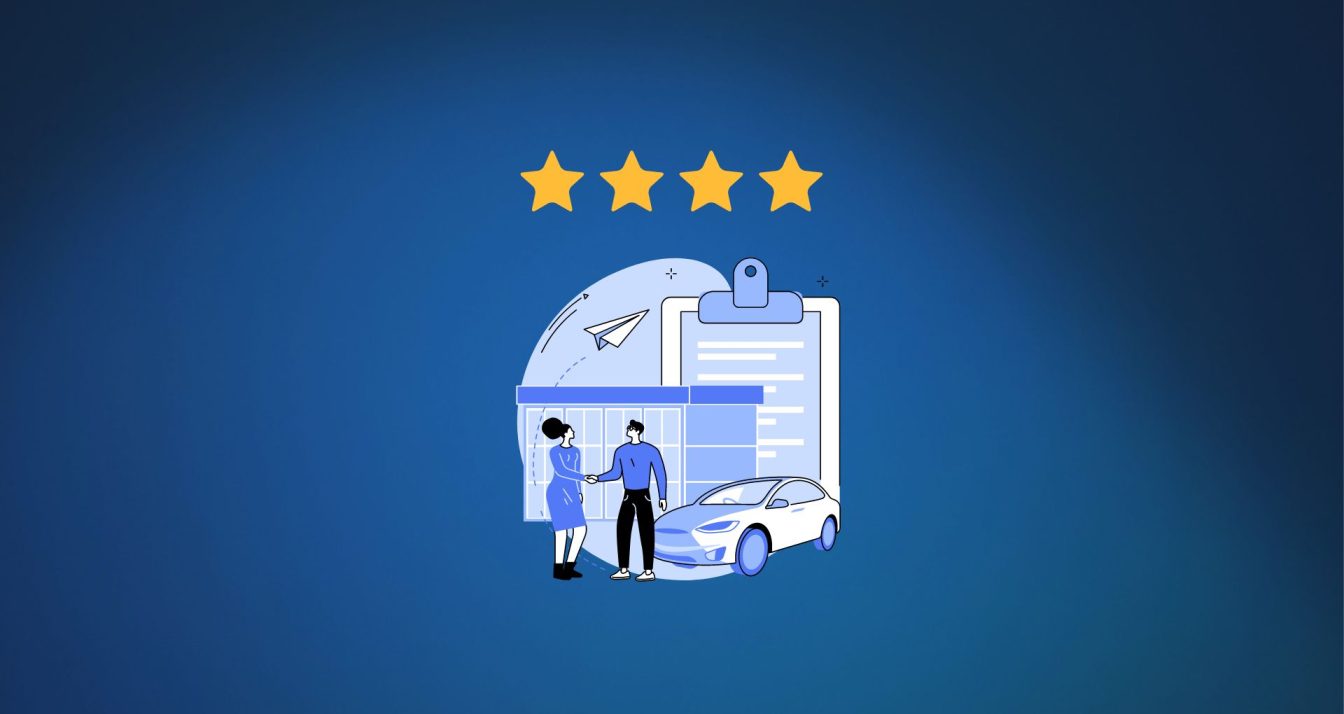 8 December 2023
Online reputation is a challenge for all sectors, and the automotive industry is no exception….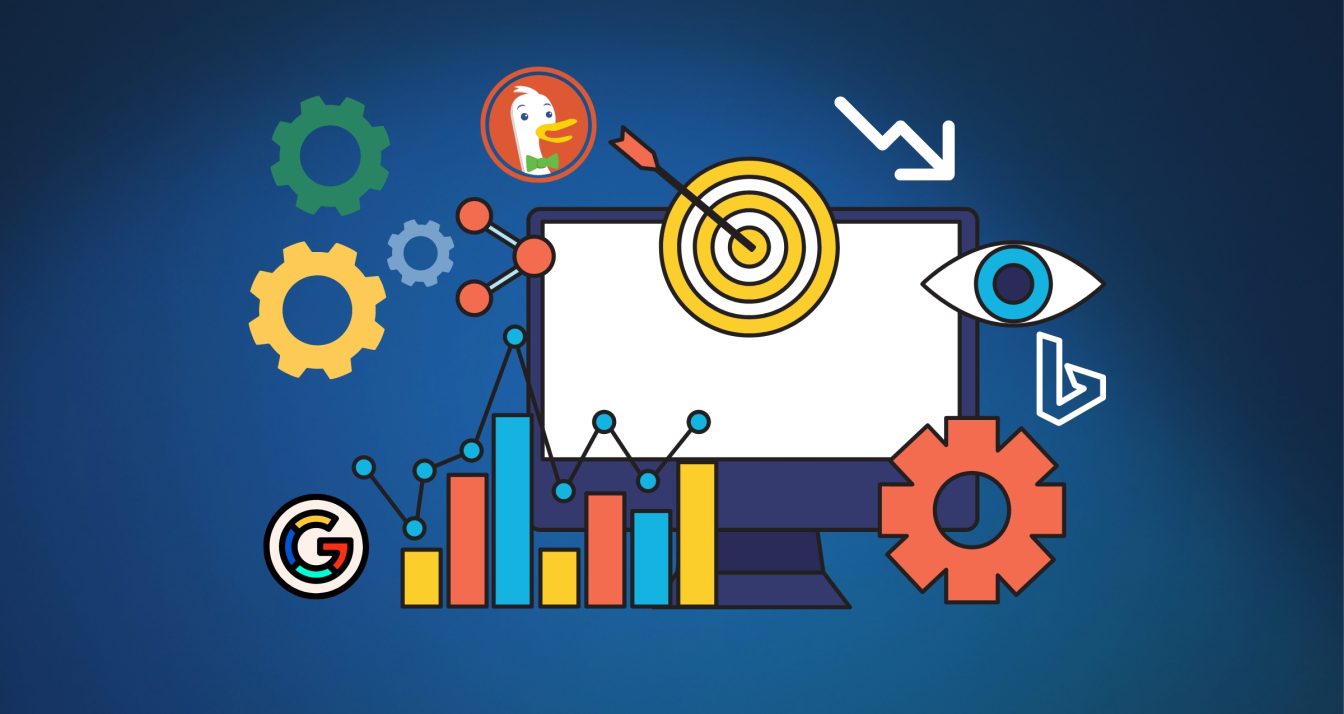 6 December 2023
Looking ahead to 2024, tracking the pulse of search is more critical than ever. Local…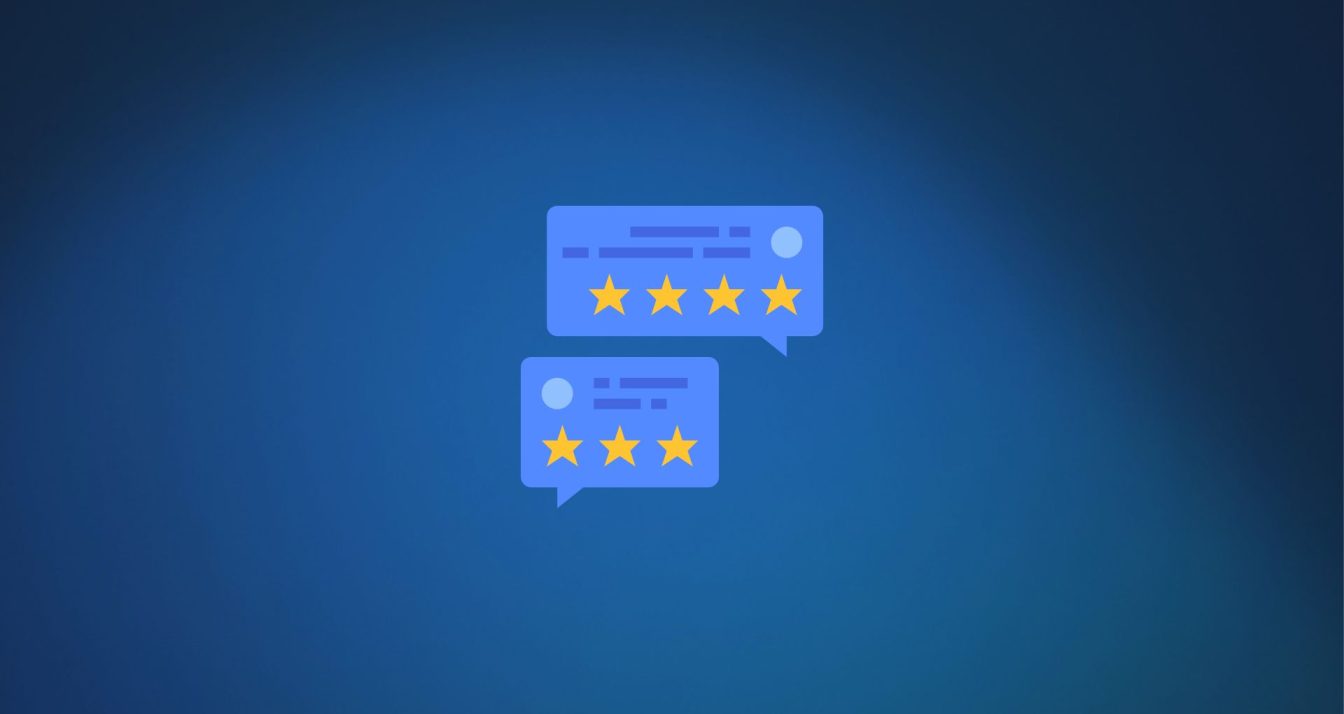 29 November 2023
The authenticity of customer reviews is vital. Without it, reviews left by people on Google…
Subscribe to our newsletter
Receive our best articles and practical guides directly in your inbox every month