What is local SEO and how does it work?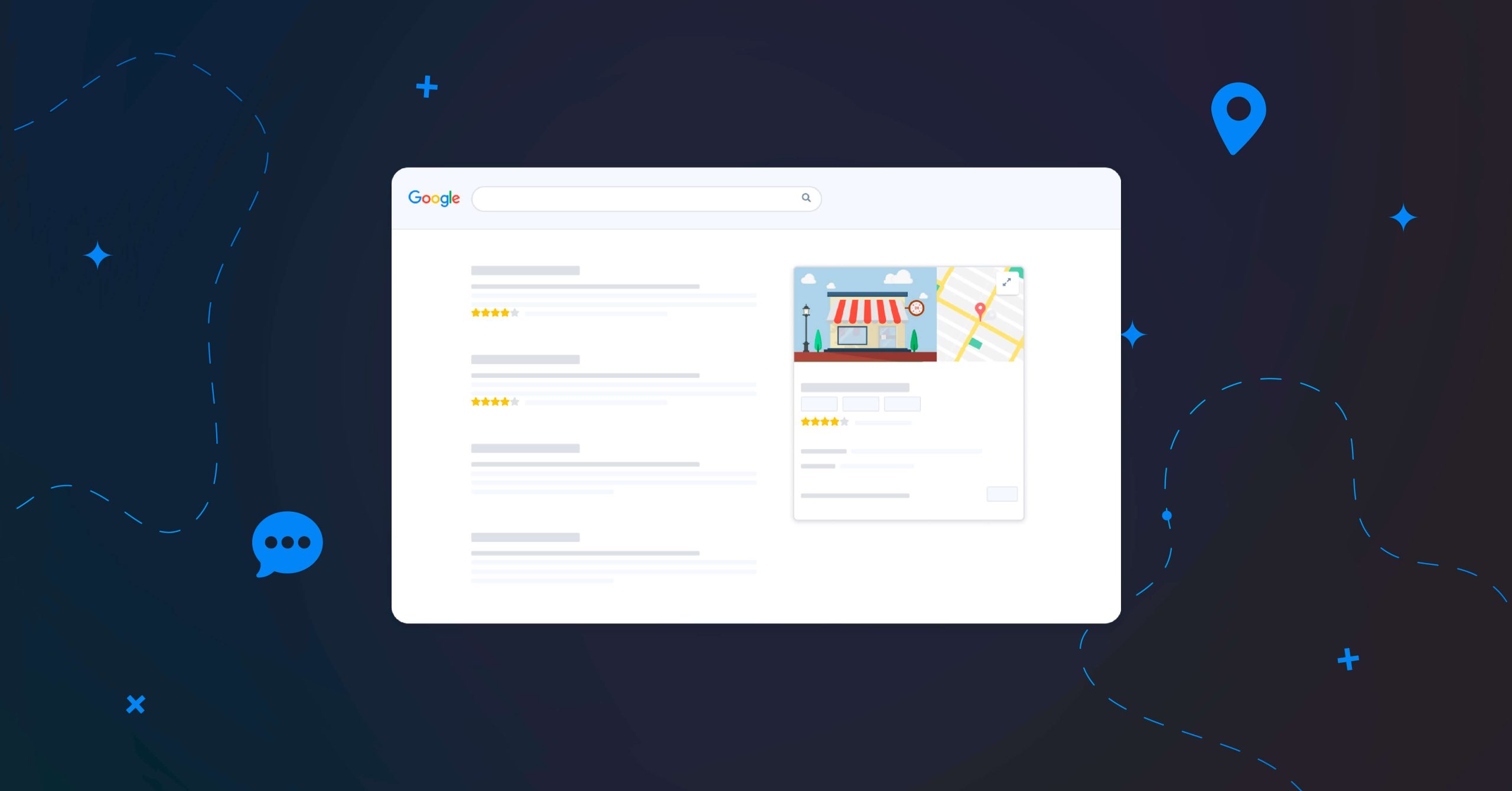 How can you be more visible on Google and Maps? How can you get your business at the top of Google the search results and boost your conversion rate? One solution: get into local SEO.
46% of Google searches are about queries close to the user's home. The potential is immense and many have already jumped on board.
Local SEO is the cornerstone of a good web-to-store strategy, no matter how many points of sale you manage.
What is local SEO?
Local SEO refers to all the optimisations carried out to improve the position of an establishment in the local results of both Google and Google Maps.
If you want to sell your products or services in a given city, district or borough, you need to understand local SEO.
This is what brings your business up in the search results when Internet users do a query, whether they contain a geographical indication ("florist London") or not ("florist").
How?
Optimise your Google Business Profile listings (former Google My Business)
Have an optimised website
Manage your e-reputation by managing your customer reviews
Keep up to date with Google changes and make the necessary optimisations
Get local links and citations
Optimising all these parameters is the "secret" of a good ranking in local organic results, the Local Finder, the Local Pack and Google Maps.
Good to know
There are 3 different types of local queries that can lead users to your business:
Direct searches: when an Internet user has directly searched for the name of your business
Branded searches when the user has searched for your brand or a brand related to your business
Discovery searches. The latter are the ones that really matter to us. When an Internet user searches for a product, a type of establishment or service, and your listing comes up in the Google results
Understanding Google results for local SEO
Definition of the Local Pack:
Google's Local Pack refers to the 3 results that appear at the top of local search results. Next to the Google Business Profile listings, there is a map and a location label for each business.
It is the most strategic place in the search results, the one that gets the most views and clicks.
Local Finder
By clicking on "More places" at the bottom of the Local Pack list you'll get to the Local Finder. It displays an extensive list of businesses relevant to the user's local query.
Google Maps
Your potential customers often search directly on Maps. The app then offers them a long list of local businesses and a map to locate them.
Local organic results
The search results appear just below the local pack. The criteria for this ranking are, among others, the on-page SEO of the sites, local links and citations, and the number and quality of customer reviews…
Why should you do local SEO?
Increase your web-to-store traffic and boost your conversion rate
Local SEO is the easiest and most effective way to increase web-to-store traffic and therefore get more customers while improving your conversion rate.
With well-referenced Google listings, your points of sale are much more visible on the Internet. You get more calls, more visits to your website, and more requests for itineraries… As a result, your store visits increase and so do your sales.
As a bonus, local referencing allows you to focus on more specific, less numerous and much more qualified queries.
Improve your e-reputation
Customer reviews are paramount for local SEO. The more 5-star reviews you receive on Google and other review platforms, the better your ranking will be. This is an excellent message for the Google algorithm.
How does local SEO work?
Local SEO of businesses is influenced by several types of criteria.
Relevance, distance and reputation
These are the 3 keys to local SEO on which Google's algorithm is based.
Relevance determines the extent to which a user's local query matches the information of businesses in the surroundings.
Distance refers to the distance between the potential customer and the businesses in their surroundings. Google favours proximity in its search results.
Reputation is the offline popularity of a local business. Google will tend to value popular and well-known places.
Other important factors
Internal factors – the content of your site, its structure, the time it takes to load its pages, the use of your keywords or whether your site is mobile-responsive
External factors, even more important, such as the optimisation of your Google Business Profile or your customer reviews
More about external factors
Google Business Profile: complete, up-to-date and verified listings are very important for local SEO
Consistency of your NAP ("Name, address, phone number"), refers to the uniformity of your establishment's name, address and phone number on the various local listing sites. You need to ensure that your information is consistent in all platforms
Customer reviews and therefore your e-reputation are also very important criteria. The better your scores and the more comments you get, the higher your business will be on search results
How can you optimise your Google Business Profile?
You don't need to skimp on information to get your business listings up in Google results.
Factors you need to optimise on your Google Business Profile:
All your basic information: company name, telephone number, address, opening hours…
Choose a main category (the one that corresponds to your activity) and additional categories
Write a description of your business including your keywords
Add the link to your website. This way, your potential customers will be able to go to your website directly after consulting your listing
Consider adding photos of your business. According to Google, businesses that provide up-to-date photos get significantly more itinerary requests
Use attributes to give even more information about your business
Don't forget about specific hours, which are essential during sales periods, public holidays or private sales. This way, your customers won't try to get to your business in vain if you are closed
Add your products or services directly to your Google listing to provide useful information to your potential customers
To take it a step further, you can also create Google Posts and use Google Business Messages to interact with your potential customers.
How can you manage your e-reputation and your reviews?
The better your e-reputation, the higher your business will rank on Google. That's why it is important to take care of your customer reviews.
An interesting figure to illustrate this observation: according to IFOP (Institute Français d'Opinion Publique), reviews are the number one criterion for Internet users when choosing a company. It is an essential part of the customer journey.
How exactly?
Once all your listings are optimised to the last detail and your NAP is up to date, it's time to focus on reviews.
The most important thing is to always reply to reviews, whether positive or negative.
Even when the message is unpleasant, do not be aggressive or upset. This would not be well received by Internet users.
On the other hand, it's all profit when you receive a lot of positive feedback. Your e-reputation and local SEO improve altogether. Reviews can be a great lever in terms of customer acquisition.
What tools should you use to improve your local SEO easily?
If you want to improve your local SEO easily, Partoo is the right tool for you.
Why is that?
The first step in a local SEO strategy is to be listed on as many platforms as possible: Google, but also specialised directories, social networks, review platforms, etc.
Secondly, you need to ensure that all information is up to date on all the platforms. This is not always an easy task…
Via our Presence Management solution, we update and broadcast all your information on all your platforms in just one click. Then you can update your data yourself whenever you want via our unique interface.
Review Management
Review Management makes it easier to manage your online reputation. Partoo centralises all your reviews and saves you a lot of time when replying thanks to response templates.
You can also filter your reviews by date, rating, platform, keywords, if they are processed or not, if they include comments or not…
Then, all you have to do is analyse your statistics (evolution of the number of reviews and your average rating, response rate, distribution of satisfied, neutral or dissatisfied customers, etc.). Without forgetting to measure your e-reputation through weekly performance reports.
In short, it's not just about saving time. It's also a good way to increase customer satisfaction and your web-to-store traffic through a great e-reputation.
Is that it? No, Partoo also offers a Review Booster, a Store Locator and a Messages product for those who want to engage in conversational commerce.
How can you measure the impact of local SEO?
Can we really measure the impact of local SEO strategy?
Unfortunately, it is difficult to ascribe the upturn in your web-to-store traffic directly to an improved local SEO. The cause-effect rapport is hard to measure.
However, here is a good indication of the return on investment of your local SEO strategy.
What performance indicators should you rely on?
The number of views of your photos and your Google Business Profile. The higher it is, the easier it is for people to find you. And the higher you go up in Google results
The number of clicks and actions performed on your listings. This includes the number of clicks to your site, the number of itinerary requests and the number of calls made from your listings
The total amount of searches in which your listings have appeared. This is a good indicator of the progress of your local SEO.
Still not convinced of how paramount is local SEO for your business? Yet, all the advantages presented in this article are of great relevance…
Today, local SEO is a very powerful acquisition lever and it should not be underestimated. When you get the right tools, the investment is smaller than the potential return on investment.
Was this article helpful?
Yes, thanks!
Not really...
You are one click away from success
Want to easily develop your business through the Internet? It's possible thanks to Partoo!
Contact us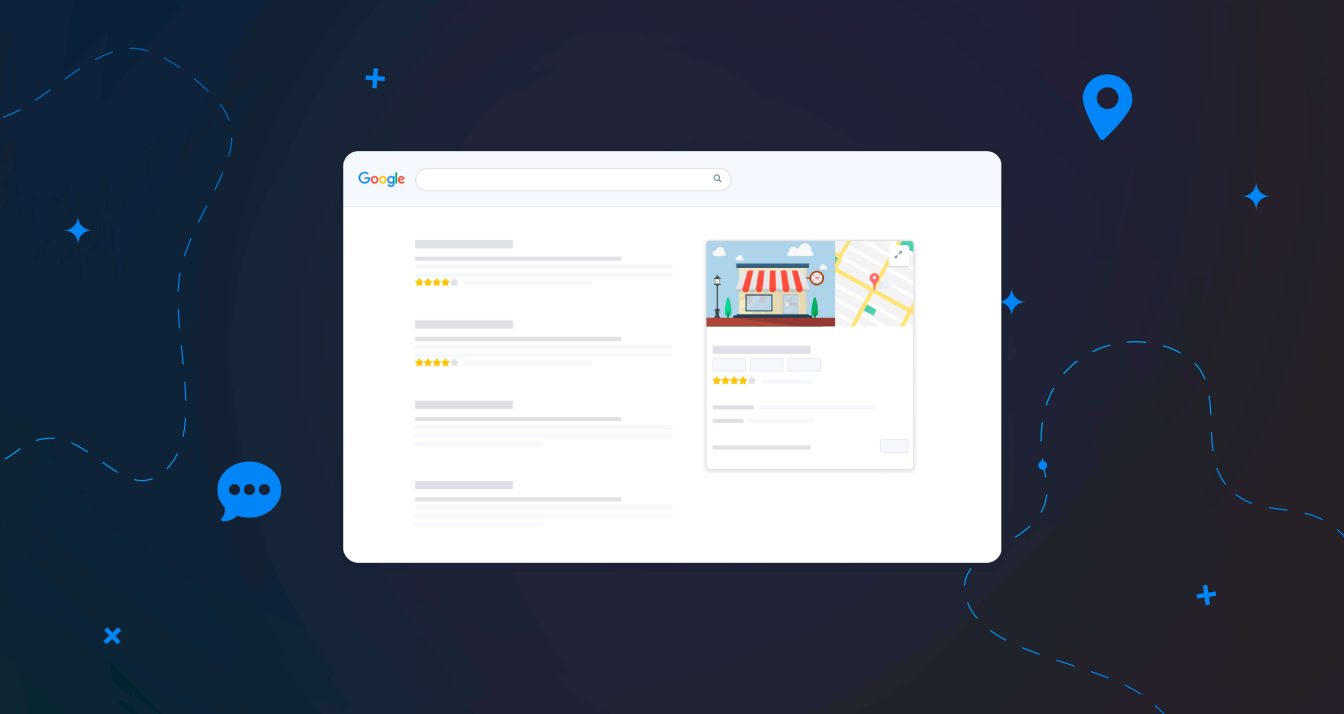 10 October 2022
Nowadays, having an online presence is required for a business to succeed. More than 90%…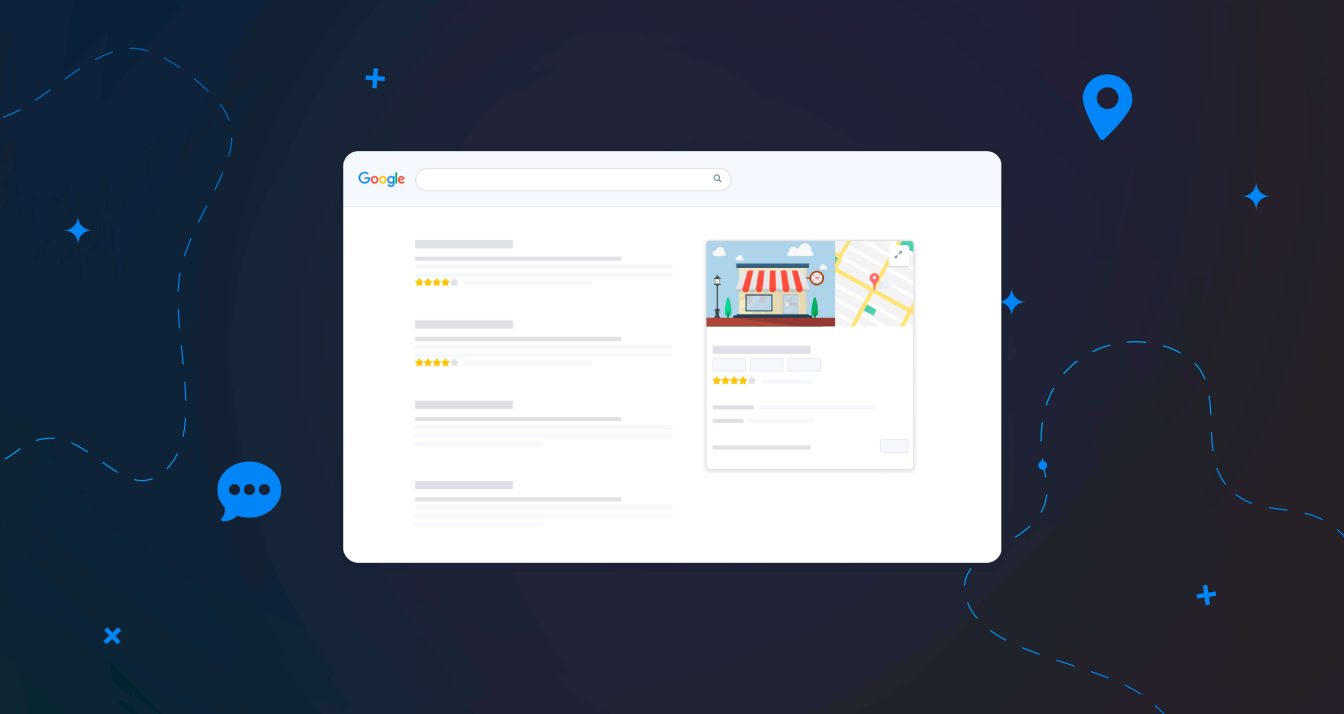 8 March 2023
Ranking on search engines is nowadays essential for your company to reach a broader client…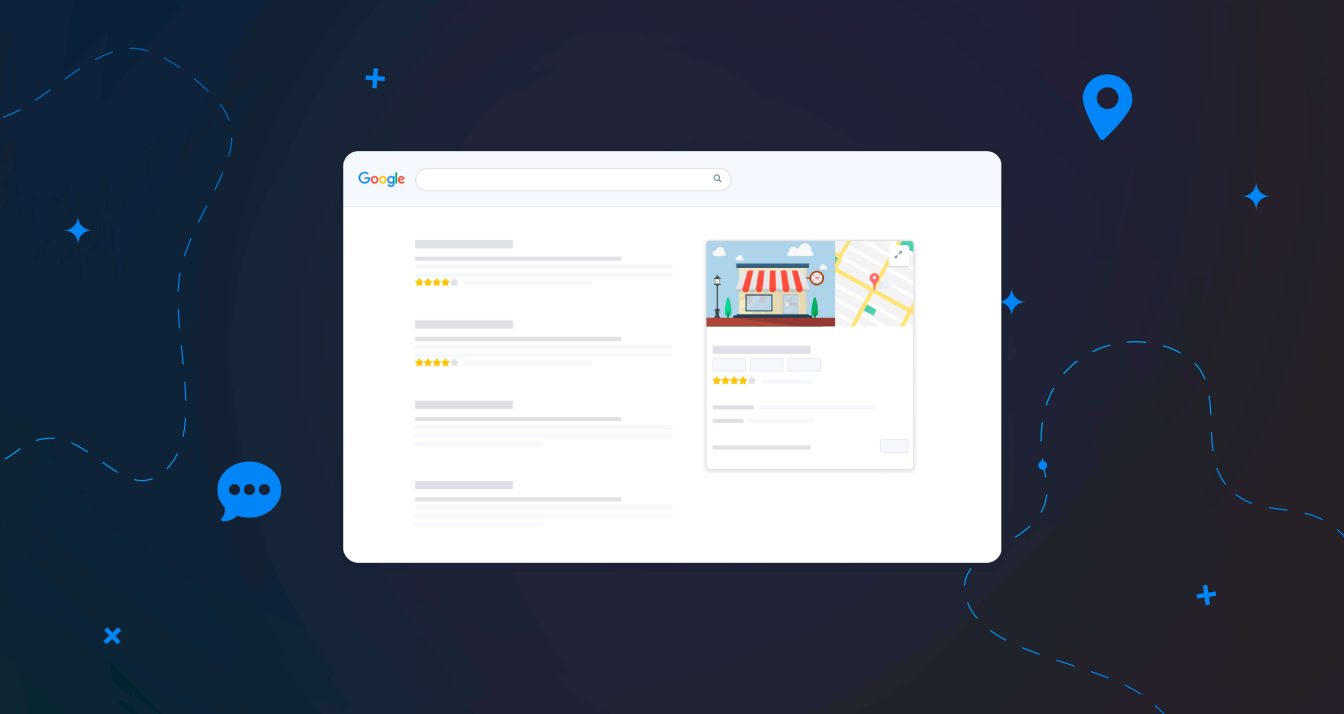 10 October 2022
Google has the highest market share with 86.31% (Statista) of the desktop, tablet and mobile…
Subscribe to our newsletter
Receive our best articles and practical guides directly in your inbox every month