Definitive guide: how to respond to online reviews?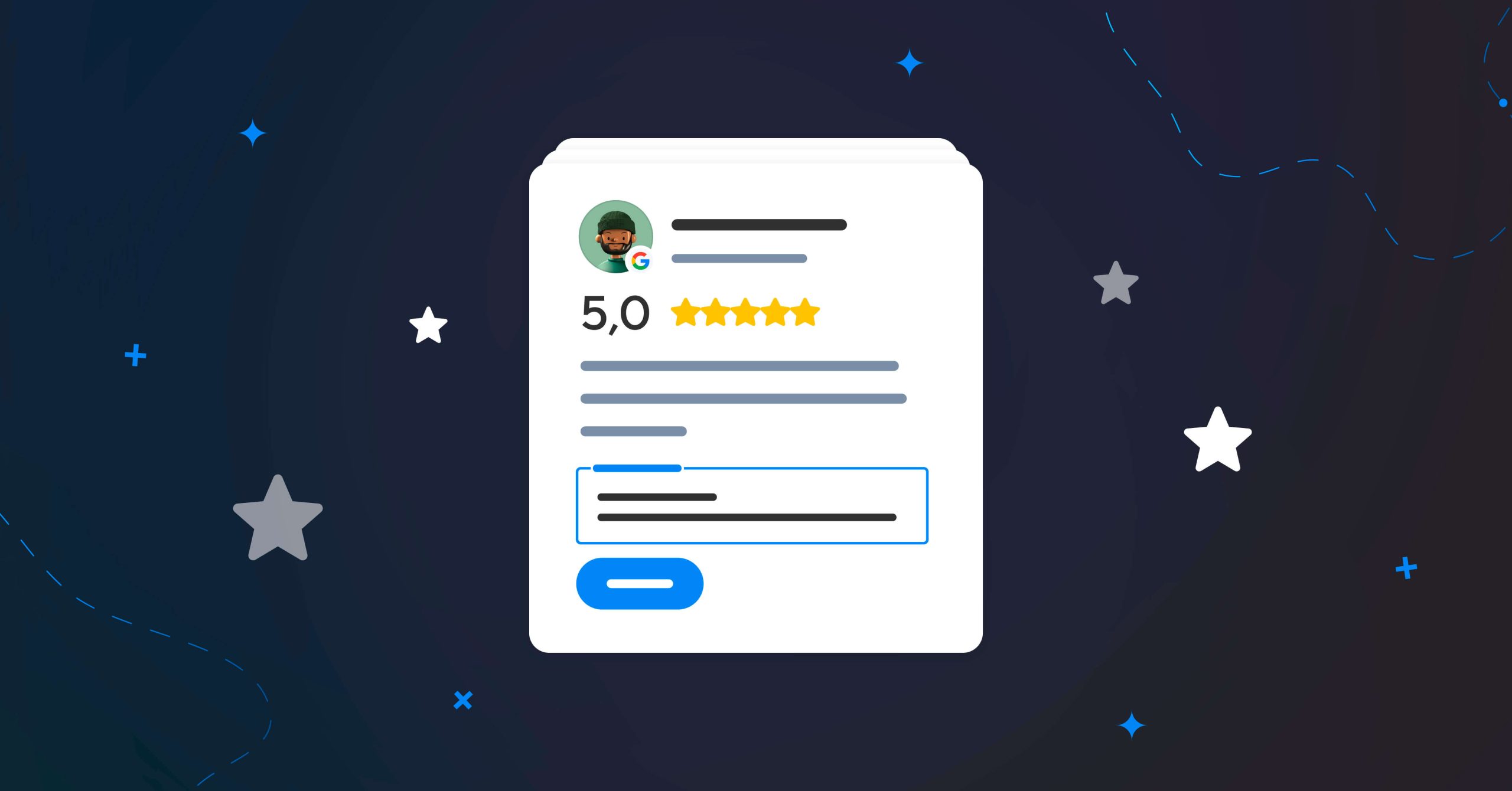 Responding to your customers' reviews can have a very positive impact on your company's online visibility, but it can also show that you are serious about managing your customer relationships. But getting the right response is not always easy, whether it's a negative Google review or a simple compliment. Find the right words for each type of review with our comprehensive guide!
How to respond to positive reviews?
Many companies fail to respond to positive reviews. Yet if you were complimented in person, chances are you would thank the person, right? The same goes for online reviews!
A reply to a positive review is crucial to building customer loyalty. Indeed, a warm response to a 5-star review will make you look good and encourage the person to come back to you regularly.
Here are the tips for responding effectively to positive feedback:
Don't limit yourself to a simple thank you
Don't be shy! Start the conversation with a full response instead of a simple "thank you". This way you make the customer feel heard and valued. Clearly express your gratitude to satisfied customers who have taken the time to leave you a good star rating and kind words with a comment.
Adapt your tone to each customer
With each response, consider adapting your tone to that used by your customer in their comment. A casual and informal comment may receive a more relaxed response. Conversely, if the customer has used a more formal tone, adjust your response accordingly.
Personalize responses to reviews when possible
Don't send the same canned response to every review left about your business. Your customers may think you don't care about their feedback or, worse, that you are using automated messages.
Whenever possible, personalize your replies by mentioning the customer's name and incorporating elements of their review, such as mentioning a specific product or service.
Expert tip: Including the keywords important to your business in review responses is a great way to appear higher in Google search results and improve your visibility!
Respond to reviews quickly
Do you think fast service in a business is essential? Apply the same logic to your online reviews! Don't keep your customers waiting by leaving their reviews unanswered. The quicker the reply, the more impact it will have on the customer's perception of your business and therefore on their customer satisfaction.
If possible, deal with each review within 24 hours.
Invite the customer to visit you again
Depending on your business, conclude your response by reminding the customer that you (and your team) will be more than happy to welcome them back to the shop or have them use your services again. This is a good way to encourage repeat business, especially from a customer who has already been thinking about coming back.
How to respond to negative reviews?
No one likes negative reviews, and your business is unfortunately not immune to them. Even Elizabeth Tower in its day was subject to negative reviews (yes, really), proving that you can't please everyone.
Responding to negative reviews is essential to maintaining your online reputation, either by replying appropriately or by turning them into positive reviews.
Always thank the unhappy customer
Is it really necessary to thank a customer who has left a negative or even offensive review of your company? Yes, it absolutely matters. More than just being polite, you are sending a message that you appreciate the feedback and that it will help you improve. This will start a response in a positive tone and defuse tensions.
Don't take negative feedback personally
The worst thing you could do is respond negatively to a negative review. The impact on your online reputation would be terrible! Remember that your responses are public and anyone can read them, including your potential customers.
Even if the situation is tense, remain courteous and professional with the unhappy customer when responding to a bad review. You show your customers that you are open to criticism and listening.
Apologise and acknowledge the problem
In most cases, take the time to apologise for the bad experience the reviewer had with your establishment. Explain that you strive to maintain quality standards for your business and that you are sorry that this was not the case with them. Acknowledging that something went wrong is not an admission of guilt and can help appease an unhappy customer.
If you know why the customer's experience was not up to standards, give clear explanations and offer solutions. Promise to do better the next time they come into the shop or if they use your services again.
Provide additional communication channels
In some situations, offering the dissatisfied customer other ways of talking to your company may be a good solution. This avoids public displays of conflict and allows you to address their complaint in a more personal way.
Share contact information, an email address or a phone number in your response to help them get in touch with you. This will ensure better customer service in resolving the issue.
Once you have worked out an appropriate solution with the unhappy customer, you can try asking them to remove the negative review they left, explaining the impact on your business. Not all situations will be suitable for this, use your common sense on a case-by-case basis.
Ask the customer for a second chance
Finally, it is always a good idea to conclude your response by asking the customer to give your company a second chance. To encourage them to come back, offer them a discount on their next visit, a gift voucher or add an additional service at no extra cost.
Did you know? Responding regularly to reviews can deter unhappy customers from leaving a bad review. Many users don't want a confrontation with the business owner, but simply to vent. Seeing that you are active in responding may discourage them if there is no real problem.
How to respond to fake customer reviews?
Do you think your establishment is a victim of false reviews? The first thing to do is to report it and wait for it to be removed by the platform.
However, most review platforms will only remove reviews if they are spam or if the reviewer has objectively broken the rules. You may therefore find it difficult to remove a fake review.
If a fake review is not removed despite being reported, here is how to react appropriately:
Don't be too direct in your response
Even if you are sure that the review is fake, other users may have a different opinion. Therefore, respond as if they were an average customer and do not accuse them of leaving a fake review. Rather than a frontal attack, ask a less direct question such as "Are you sure you are dealing with the right company?"
Gather the necessary evidence
Before you write your response, take the time to collect any evidence you might have. This will make it easier to point out incorrect accusations or lies with accurate facts and details.
Point out the vagueness of the comment
Very often, fake reviews are extremely vague, precisely because they do not reflect a real experience with your business. If you have any doubts about the veracity of a review, respond by simply pointing out the vagueness of the review.
Ask for additional details (date of visit, name of salesperson, etc.) so that you can better understand what happened and provide a solution.
Save time with Partoo's response templates
If you are having trouble writing your own responses to reviews about your business, whether positive or negative or if you just want to save time, Partoo can help you.
Our all-in-one solution makes it easy to manage your reviews from our app using predefined and customisable messages. Several response templates are available for different situations.
Good to know: if you are responding to international customers or tourists, Partoo includes predefined responses in several languages.
Find out more about Partoo's review collection and management solution with a free demo with one of our experts.
Was this article helpful?
Yes, thanks!
Not really...
You are one click away from success
Want to easily develop your business through the Internet? It's possible thanks to Partoo!
Contact us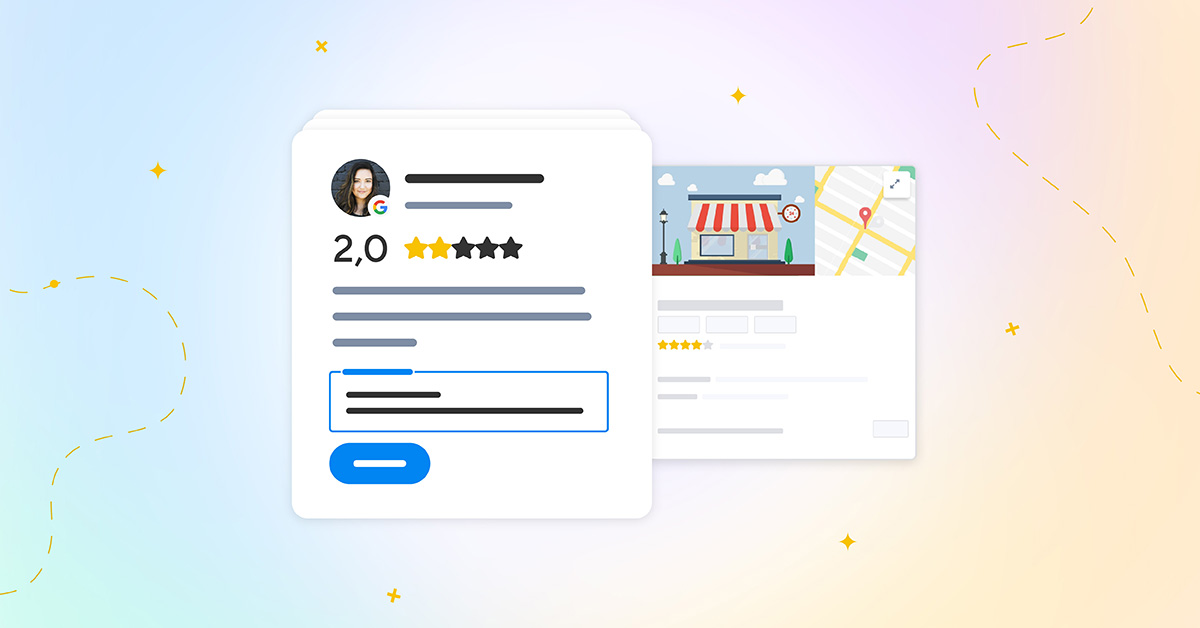 10 November 2022
Negative online reviews can cause potential customers to use other services, which harms your online…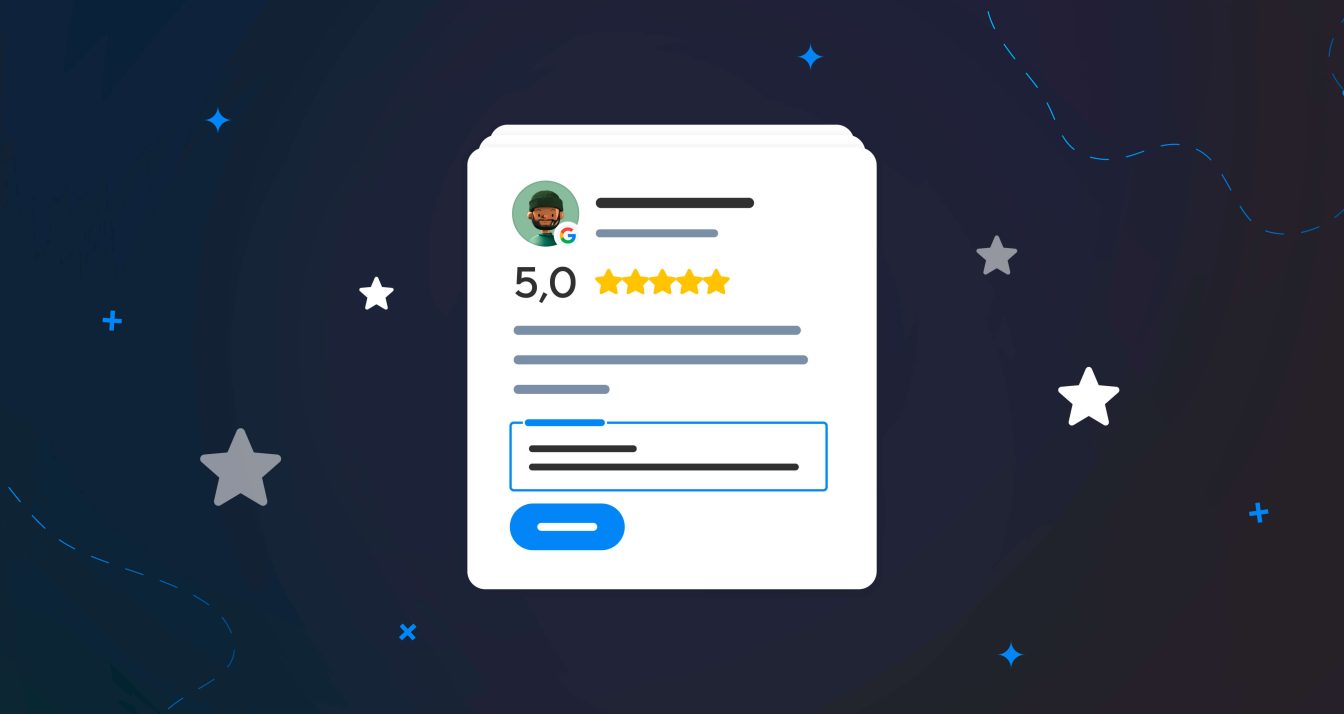 10 October 2022
Do you think you are a victim of fake reviews on your company profile and…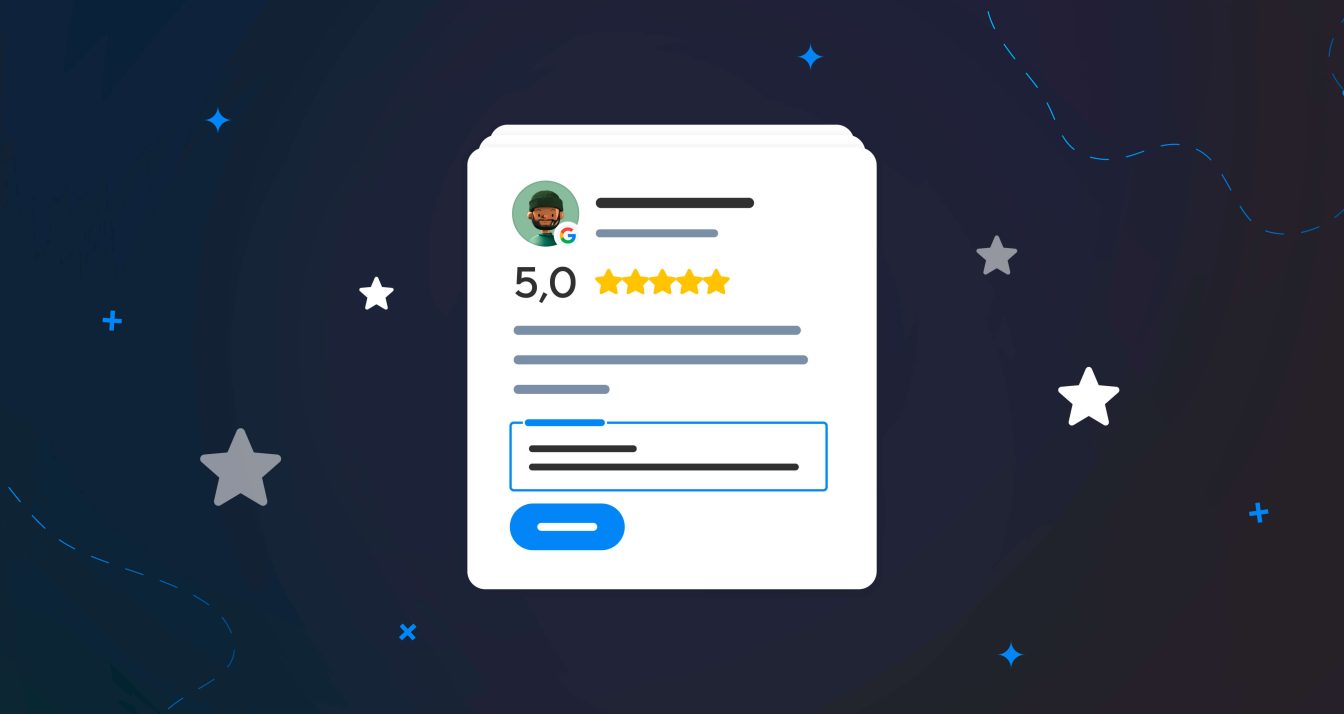 Two out of three people say that positive reviews are a key factor in choosing…
Subscribe to our newsletter
Receive our best articles and practical guides directly in your inbox every month