How can your business benefit from Google Posts?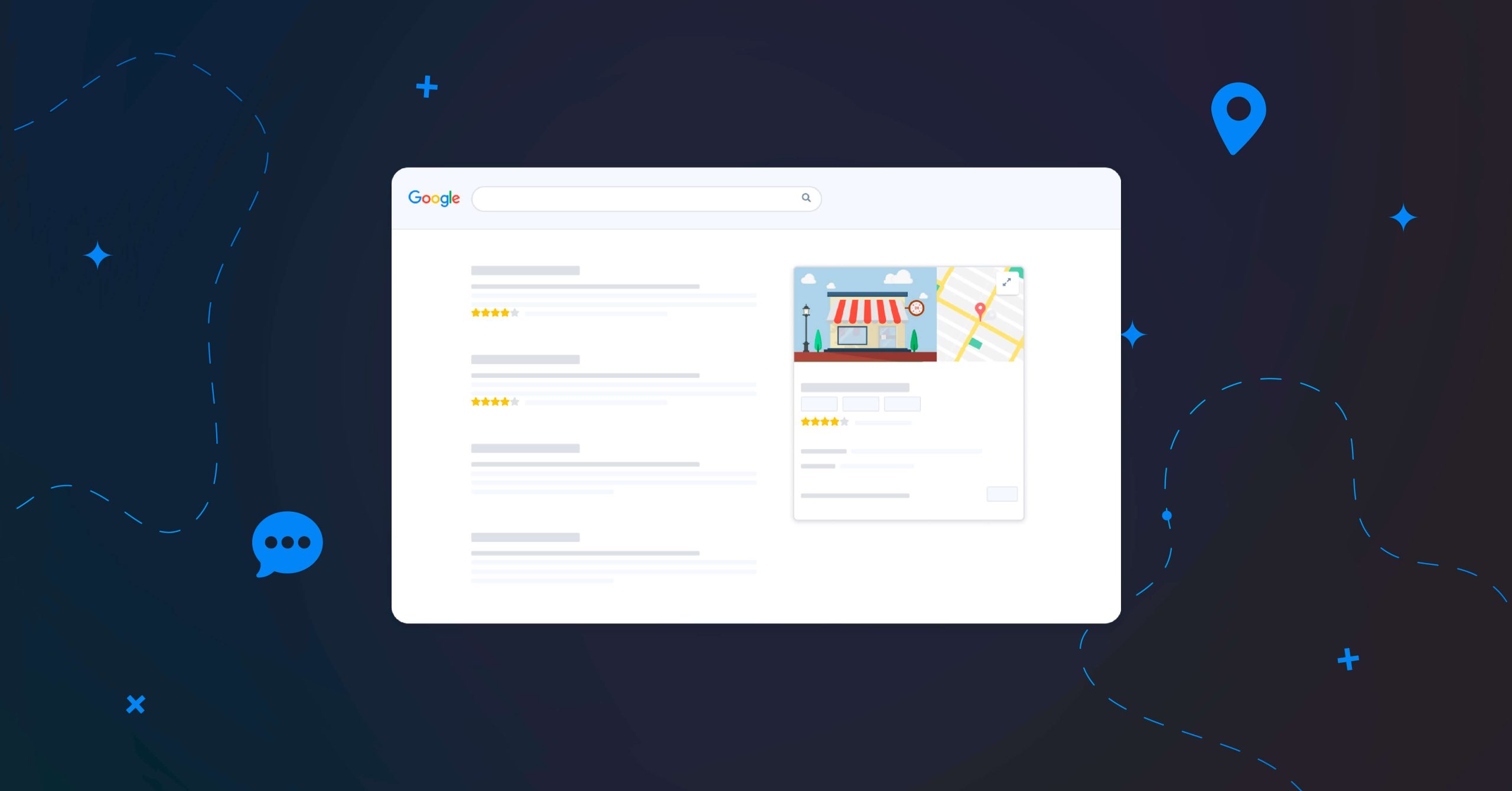 Google Posts are an easy way to publish content directly into your Google My Business listing. It is a great opportunity to interact with your customers, and increase your online presence. Find out how you can utilise this platform as a small business owner to share updates and news about your business below.
Why is Google Posts crucial for small businesses?
When you create a Google My Business listing, you are able to use the platform. You as an owner of a business listing can create and control your Google Post.
It is a convenient way to connect with potential customers, and show the authenticity of your business by sharing photos, videos or text that represents the principles and values of your business. It can be used to promote special offers, advise your customers, answer questions, highlight specific products or events, and much more.
Additionally, by sharing on Google Post you have a higher chance of getting found by potential clients in local Google search results as well as Google Maps. In fact, when you share posts regularly this shows Google that your listing is active and showing up-to-date information which gives you more of a chance to rank higher than your competitors.
Any type of business can benefit from using Google Post, especially small business owners, entrepreneurs, freelancers, etc. It's a platform where you, as the business owner, can directly share what your business is about. This gives you a chance to show the human side of your business where customers can relate to. GMB Posts help you gain more clicks on your Google listing, and build a community with your clients.
What are the different types of posts?
Google offers 4 different types of posts to use for certain occasions. With these types of posts, you can provide your customers specific details.
However the 3 main types of posts you will be using frequently are:
Offers: to inform your customers about promotional sales or offers you have. To use this type of post, you would need to include a title, start-end dates, and time. There is also a 'view offer' call to action button that is automatically added to the post. With this, you can include a photo, description, video, terms, and conditions, or even a coupon code with the post.
What's new: to keep your customers posted about the general information or updates about your business. Feel free to include a photo or video, as well as a description and action button.
Events: to share an event of your business to potential customers. You would need to enter a title, start and end dates as well as times to use this post. Like the other types of posts, you can include a description, photo, video, and an action button
Changes in your business due to COVID-19?
Because of recent unprecedented events of COVID-19, Google created another type of post that you can use to update your customers regarding news about it:
Covid-19: to update customers regarding your sanitary changes due to COVID-19. As the pandemic has been unpredictable and always changing, customers need to be updated if you are temporarily closed due to COVID and if your hours of operation or hygiene management have changed.
How to create Google My Business posts
Creating a post is a straightforward process that doesn't take much time!
To create a post simply do the following:
Log into your Google My Business profile
Click on 'Create Post'
Choose your post type
Fill out the fields provided
Preview your post.
Once everything looks good, click on "Publish."
Once it's published it's ready for customers to view and share! If you made a mistake on your post, don't worry, you can edit or delete your post and even recreate a new one.
Where do Google My Business posts appear?
Your Google Post section will be seen at the bottom of your listing.
Your Google Post section will be seen at the bottom of your listing.
What should you post about?
Google My Business post allows you to grab the attention of a potential customer. You need to add content that is appealing to customers.
Simply by sharing content that encourages the user to take the next step, whether it's calling your business or clicking a button to follow a link, website, blog or another platform. By adding a call to action (CTA button) to your post, it makes it more interactive and engaging for users.
If you are an owner of a restaurant and you offer happy hour, you should let potential customers know about this information. Either by sharing a photo of the delicious cocktails you offer, or by simply using the 'offer' post feature.
What you post should be interesting to your clients. Here is a guide that can help you find the right direction:
Interact with your customers through visuals like videos and photos
Directly communicate with your local customers
Improve your customer experience with updated information
Promote your offers, sales, events, and news
Important:
If you include a phone number in one of your posts it may be rejected.
If you include a phone number in one of your posts it may be rejected.
How often are you supposed to post?
You should be regularly posting and updating your customers on Google Post. Depending on what type of business you own, you should be posting minimum once a week. There is no maximum for you to post, the more the better to keep your customers informed!
For instance, if you own a clothing shop, you can update a few times a week what new fashion trends are. Or if you are a personal trainer, you lose nothing if you add a sneak peak video of your workout routine to help potential customers see the quality of your services! As long as it is relevant, useful information there is no harm in sharing it on your Google Post.
When you share on Google Post you engage more with your clients and this helps you optimise your listing.
Attention:
Posts more than 6 months old get archived unless a date range is specified.
Posts more than 6 months old get archived unless a date range is specified.
How to measure your Google Posts success?
There are several ways to analyse whether your posts are successful or not. If your post is successful you would gain more interaction and engagement from clients. This is seen through the shares that you receive in your post. Keep in mind that every business is different, therefore you may have a different expected level of engagement rates.
By doing this extra step, you will be able to view this data. It also saves you time in brainstorming for new content and also gives you a strategy on what content to post.
You can analyse your posts in either:
You can view insights from Google Post itself. You are able to see how many impressions and clicks your post has received. This allows you to understand which posts were successful in what post received more of this data.
This platform allows you to view how many searches your business is showing up for, such as direct or discovered actions by users. This data can help you analyse if your profile is performing well overall and what differentiate between direct and discovered searches.
If you want more advanced tracking of your business profile's performance, you can use Google Analytics. You can view the actions that the user took after clicking on your posts. As well as review how long users stay on your site and the number of pages they viewed. This is important as you can view what content makes users stay longer on your site, which is important in understanding if it was a hit or not!
Want to know more about Google Post and how it can help your business? Talk to one of our local SEO experts for a free consultation!
Was this article helpful?
Yes, thanks!
Not really...
You are one click away from success
Want to easily develop your business through the Internet? It's possible thanks to Partoo!
Contact us
Subscribe to our newsletter
Receive our best articles and practical guides directly in your inbox every month