How to optimise your Google My Business listing?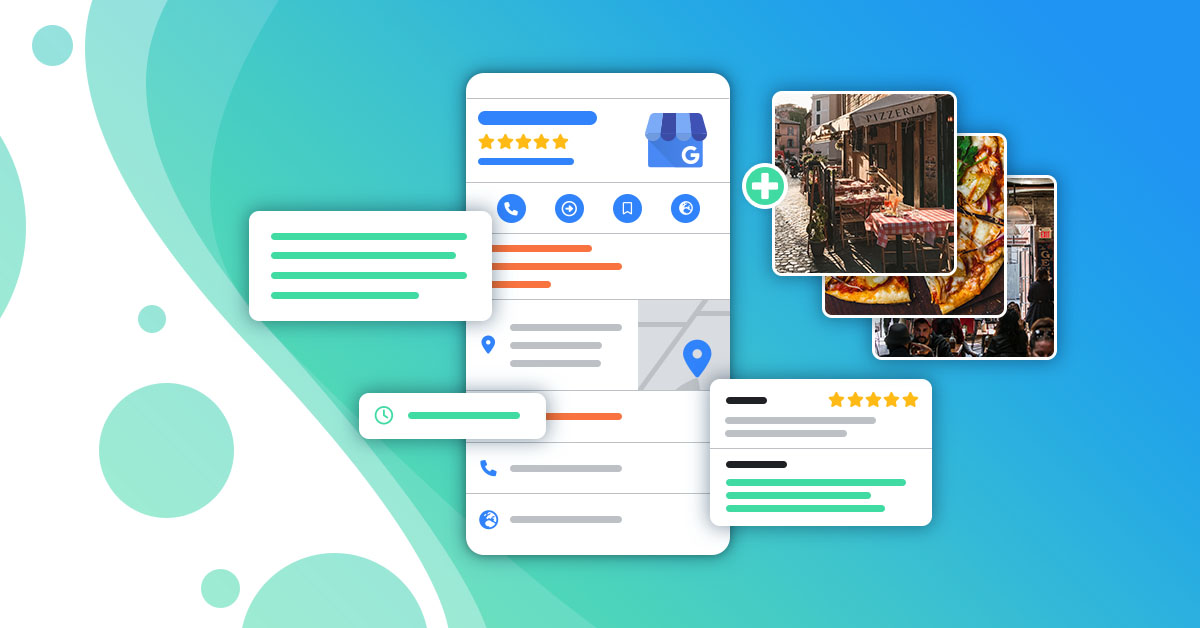 If you have a Google My Business listing and you are not satisfied with its online presence, there are many ways to optimise your listing. Check out how to below and get ranked in local search results in a simple way.
How to improve the ranking of your listing in search results?
The first step to optimise your Google My Business profile and get it to appear on the first page is to understand how Google determines the positioning of listings in local search results.
Firstly, to optimise your GMB listing and get it to appear on the first page of search results, it's important to understand how Google determines the positioning of listings in local search results.
Google's algorithm uses three criteria to determine the ranking of a listing:
Distance
This refers to the location of the user when they have typed their search engines and businesses closer to the user are favoured more. You can only appear among the first results of Google and Google Maps if your business is located in the same place or specified area. For example, if a user searches for "Hairdresser Leeds", only hairdressers in that city will be shown.
It's possible that the user does not specify a certain location for their search. In these cases, the distance will be calculated and taken into account along with the information of the user.
Relevance
Your Google listing must be relevant to the user's search. The more complete and detailed the information you add to your profile, the easier it will be for Google to understand what your local business offers and position it amongst the results. Therefore, the profile must be complete and up to date: name, hours, business description, services, business categories, photos, etc.
Additionally, to ensure the reliability of a business profile and make it appear in the search results, Google's algorithm must find this information identically across the web (GPS, apps, and social networks).
Prominence
The search algorithm analyses the popularity of your business listing. It takes into account the number of reviews, and average rating, especially if the reviews are recent and if you respond to them. This is why to improve your online reputation it's not only necessary to have good reviews but also to be consistent over time.
While you can't influence the distance factor, you can work on relevance and prominence to maximise the visibility of your business on Google.
How to optimise your Google My Business profile?
Adding as much information as possible to your listing is crucial to improving your local SEO ranking. You can offer your potential customers all the necessary information while making your listing look much more professional and reliable.
Apart from the basic information (such as company name, address, phone number, and opening hours), to make your profile complete, don't forget to:
Include special hours in addition to your usual opening hours. Google values business profiles that specify their opening hours on holidays such as Christmas, New Year's Eve, and Easter.
Select attributes to specify any additional services you offer in your establishment. You have a wide range to choose from, depending on your type of business.
Add a brief but concrete description. You have 750 characters to present your business to users. You must take advantage of this space to add keywords that represent your business.
Add photos to your profile. Photos complement and enrich your profile simply and impressively. They also help build trust and attract new customers.
Google Post is a key tool to improve the online visibility of your business. They allow you to announce special events, offers, discounts, products, even menus or other special services directly on Google.
Activate the messages function in your Google My Business account. It will help you maintain more direct communication with customers and answer their questions more immediately.
Add the main category and two or three secondary categories. They are essential to describe the products and/or services you offer. That being said, adding too many categories and keyword stuffing for your listing to rank higher, is not appreciated by Google and may result in the suspension of your account.
Why keyword stuffing can risk suspension? 
While adding keywords in your business name will help the search algorithm understand your business and position in relevant searches, you should not add too many unnecessarily. For example, it is not correct to add 'Restaurant Frankies: cheap sandwiches', however you can put 'Restaurant Frankies'
Examples of an optimised Google listing
When you start to optimise a Google My Business profile, it can be a bit confusing at first. Let's take a closer look at what an optimised Google listing looks like. This will help you better visualise the result you want to achieve.
As you can see in the image, an un-optimised Google My Business profile looks unattractive and untrustworthy. This is because the listing lacks essential information and photos.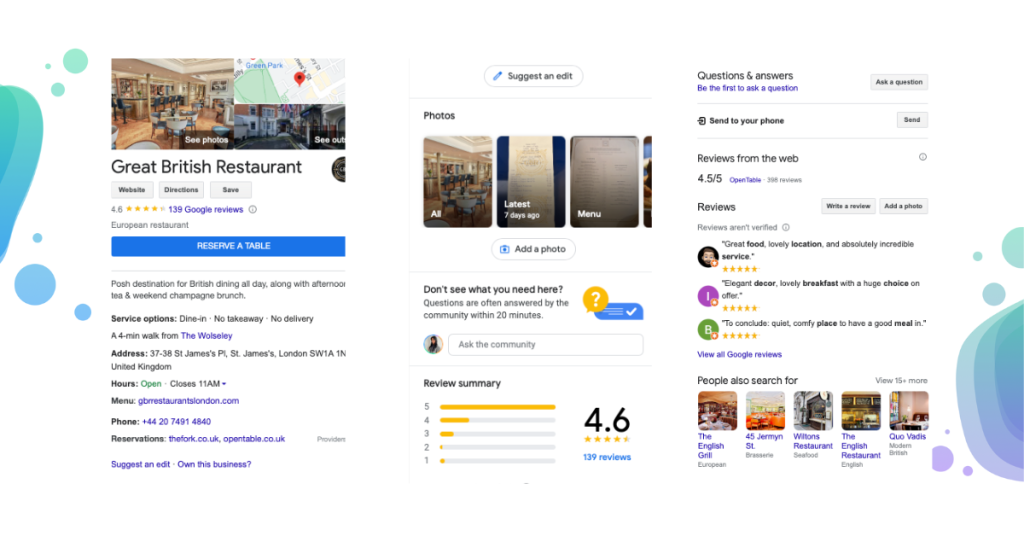 The above comparison makes it clear that optimising a Google listing helps not only your potential customers to choose your business over the competition, but also improves your local search ranking.
How to improve your online reputation by collecting reviews?
Your online reputation plays a critical role in the success of your business and to optimise your listing. Customer reviews are undoubtedly important to be found on the Internet, but they are even more crucial to be chosen by users.
There are two golden rules to improve your online reputation:
Encourage customers to leave you reviews 
Whether by word of mouth, SMS, or QR code, encourage satisfied customers to leave a review on your file. As mentioned above, Google's algorithm considers more reliable and rewards profiles that have many reviews, especially the most recent ones.
Respond to all reviews 
It's crucial to respond to all reviews on your business profile, whether they are positive or negative.
This will show customers that you care about their opinion and that you appreciate them taking the time to leave a review. On the other hand, you'll show Google that your business is a reliable option that can be recommended to more users.
Partoo's tip
In the case of negative reviews, you should be patient when responding. Take your time to think about it calmly. Remember that other users will read your response and this may influence their decision on which company to choose.
In the case of negative reviews, you should be patient when responding. Take your time to think about it calmly. Remember that other users will read your response and this may influence their decision on which company to choose.
How to check the success of your Google My Business listing?
The Google My Business "statistics" tool allows you to analyse the performance of your listing on Google and Google Maps users. The statistics show you how many customers have found your business on the web and allow you to compare your listing data with other listings.
With this tool, you can also monitor the actions customers take on your profile. A graph will show you how many customers requested the address on Google to reach your establishment, how many customers called your business, and how many customers visited your website, in case you have one. This way, you will be able to check your online visibility directly from your listing and examine the performance of your optimisation strategy.
Was this article helpful?
Yes, thanks!
Not really...
You are one click away from success
Want to easily develop your business through the Internet? It's possible thanks to Partoo!
Contact us
10 October 2022
What kind of photos to upload to a business profile? How to remove a photo…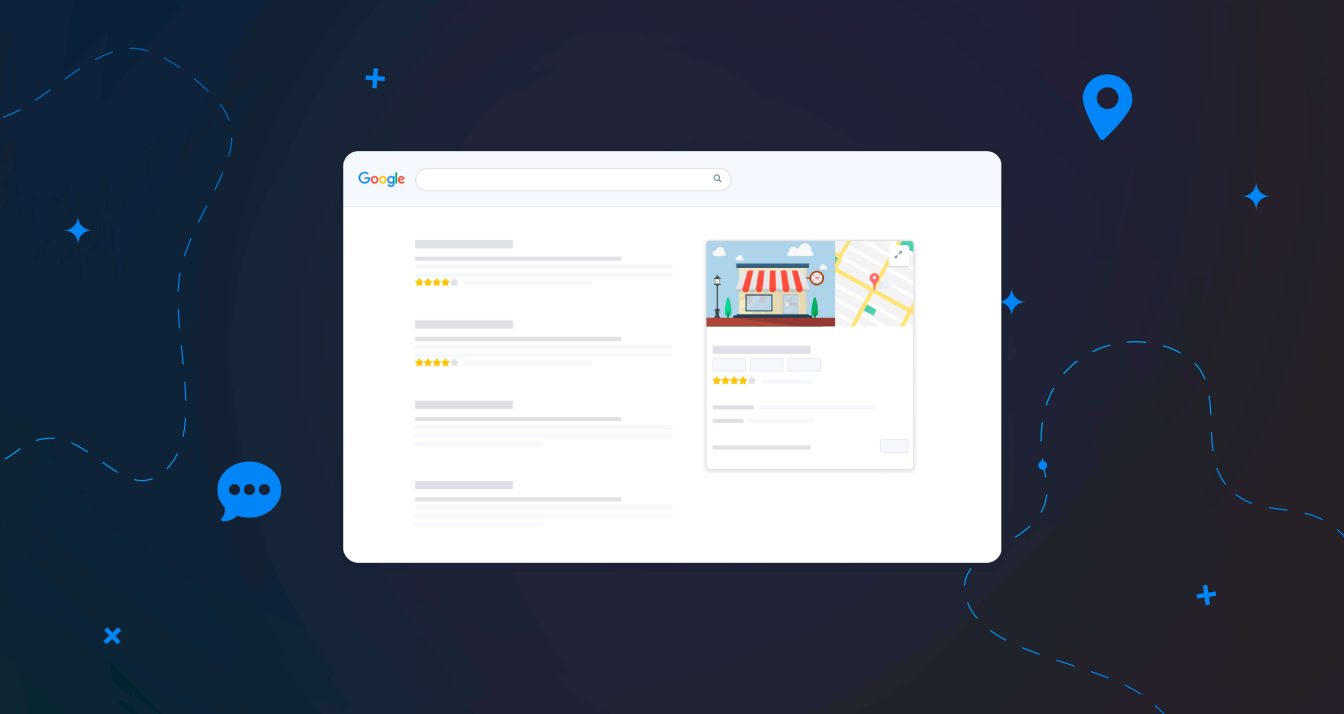 8 March 2023
When a user searches for a business on Google, in 100% of cases their first…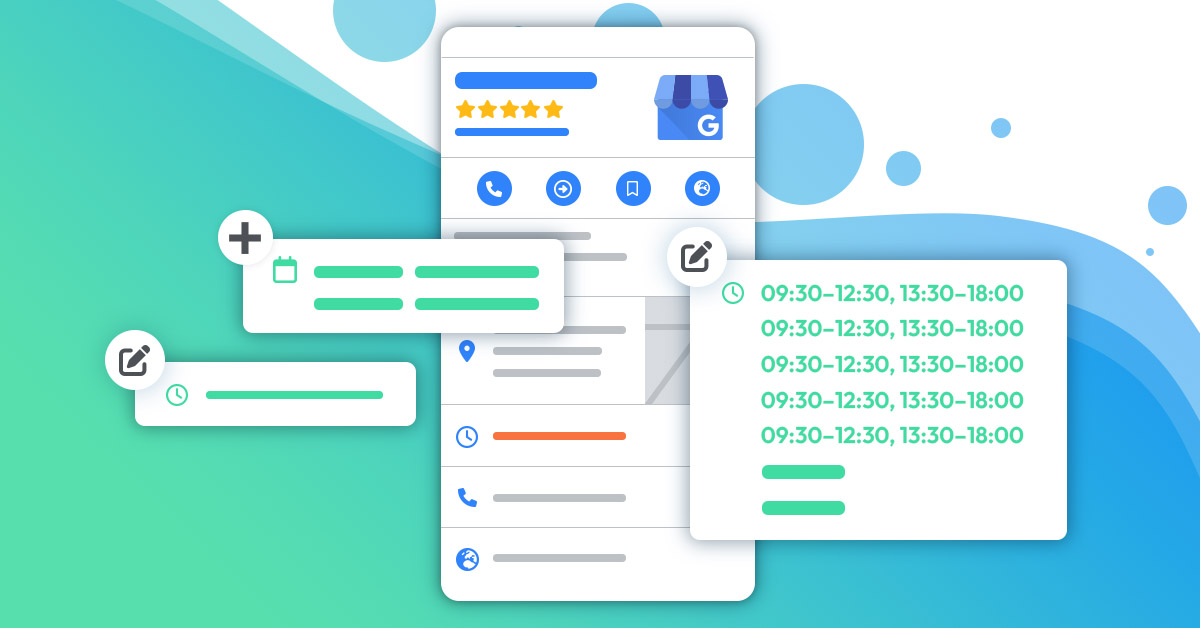 10 October 2022
Adding hours of operation to your Google My Business profile is a crucial part of…
Subscribe to our newsletter
Receive our best articles and practical guides directly in your inbox every month