As mentioned in our previous articles, it is essential to clearly communicate to Internet users the impact of Coronavirus on the activity of your establishments. The Google Posts functionality is one of the main tools made available by Google for this purpose.
Since today March 25, Google My Business has made available to merchants and networks a new type of Google Posts called "Covid-19 Update", which is in addition to the other types already available (offers, products, news, events).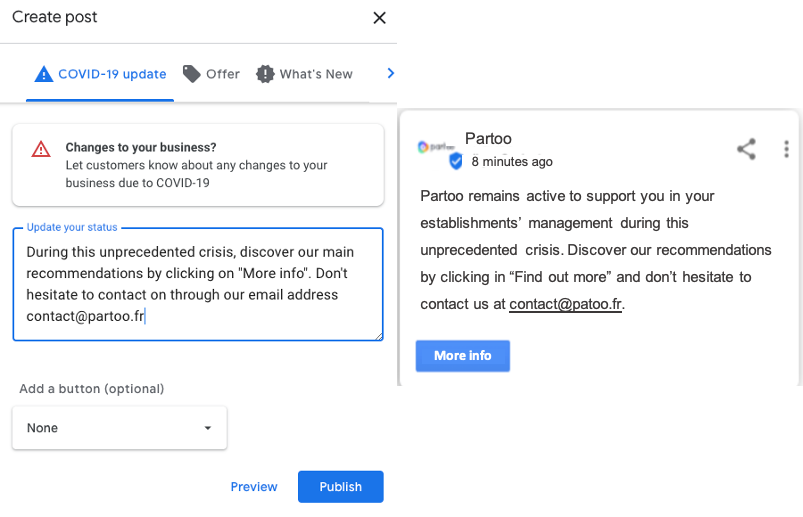 Should we use Google Posts of the "Covid-19 Update" type?
In a previous article, we recommended using the "event" type of Google posts as these were the only posts to remain visible for more than 7 days on Google My Business.
We are staying in the same position and recommend continuing to use "event" type posts because they allow you to display images, which is not the case with "Covid-19" posts, which, therefore, are less visible on establishment listings.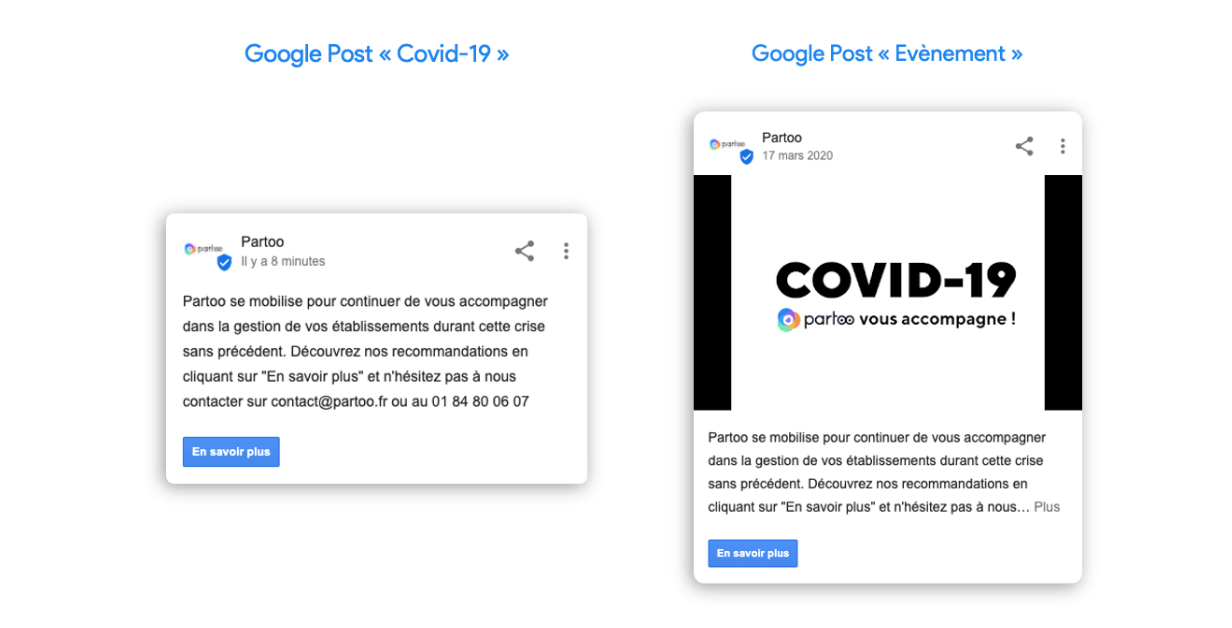 Google Posts: what use?
Google Posts make it possible to communicate specific information relating to your establishments to users. They are particularly useful in the context of the epidemic which affects us today. They allow for example to communicate on a change of activity, a closure or to indicate specific services.
It's not currently possible to mass publish Google posts to multiple locations. So, if you are managing a network, this process can prove to be very time consuming. If you need advice or support for this type of problem, do not hesitate to contact us at contact@partoo.fr.
Thus, if you wish to be up to date on the latest information on Google Posts; feel free to check out our other articles on the Covid-19 for the best communication with your customers.