Since 2017, Google has put in place new types of local ads for service-based businesses in the United States and Canada. Uniquely available in these two countries for the moment, this promising feature can allow you to promote your local business on Google and acquire more clients.
Update 30/9/2020: Google seems to have put in place a new bidding system to select which ads will be displayed and in which order. LSA is now available in a number of European countries including France, Spain and the United Kingdom.
1) What are Local Services Ads?
This functionality enables businesses offering services (electrical, plumbing, etc.) to highlight their establishments on requests related to the services they offer.
Thus, while an internet user is searching for a service, he/she can see the results of his search on top, (under the classic advertisements) a list of local businesses which are situated close by. He/she can then directly contact these businesses by telephone or message the owner of the store, who can respond by mail or from the "Local Services" application of Google.
2) Why use Local Services Ads?
The first advantage is cost. Contrary to traditional advertising, the company is not charged unless the prospect contacts them, thereby paying for the number of leads brought rather than the number of views or clicks generated.
There are many other advantages to these special ads, and companies that benefit from them can:
Appear in the top half of search results and gain more visibility all while boosting their e-reputation.
Reach potential clients who search for services they are looking for and facilitate contact.
Communicate effectively and easily at all times with the dedicated application.
Some other new functionalities also complement these advantages:
For example, the calls generated from these advertisements are automatically saved on the application. It is thus possible to listen to them multiple times and control the quality of the employee's brief. The local stores can also contest for invalid prospects and ask for a reimbursement from Google. Finally, it is also possible to pause your local ad campaign for a while without cancelling your subscription.
3) Who can use Local Services Ads?
As indicated above, this application is not available for the moment, outside the United States and Canada. Also, only service-based businesses can utilise this feature. This concerns, for example, moving, plumbing and electrical services and also specialised lawyers or even maintenance services. For a complete list of the categories concerned, click here.
4) Will this replace Google Ads?
The answer is no: these two options will be complimentary. In fact, a business can be present on both Local Service Ads and Google Ads.
5) The badges "Google Guaranteed" and "Google Screened"
Key features of the "Google Guaranteed" badge
The "Google Gauranteed" badge is a test currently being carried out in the United States on a small sample of Google My Business listings.
It is available to the businesses that have subscribed to the Local Services Ads and that have passed the processes of selection and verification. Or additionally, it is a available for a price of 50$/month to the few businesses that are part of Google's testing program.
Works like insurance: if customers are not satisfied with the company's services, Google can reimburse them up to $2,000 after an investigation.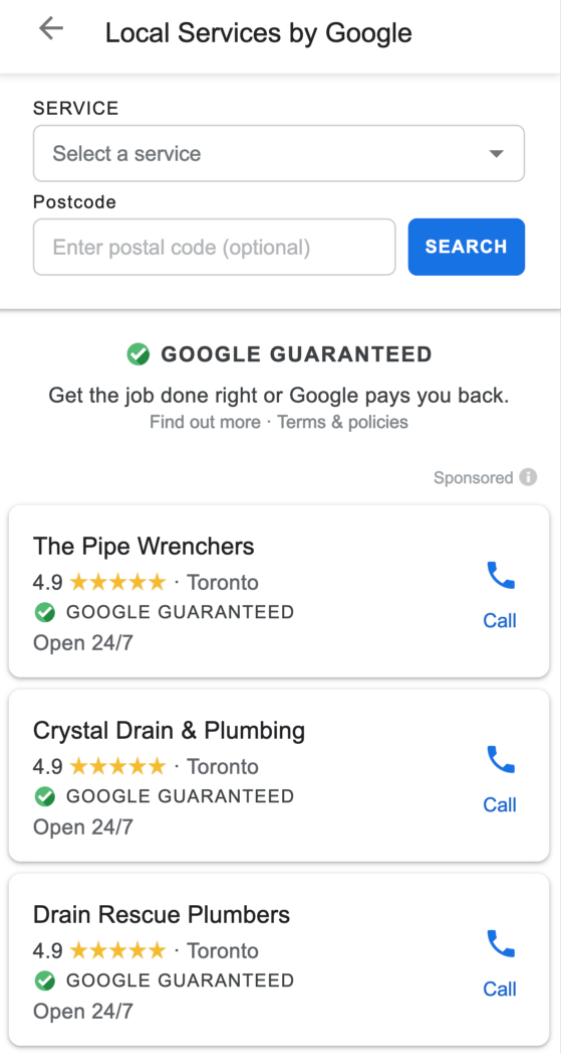 Key features of the "Google Screened" badge
Only available for companies offering services in the field of law, financial advice and real estate.
Granted after a background and licence check, and provided that the average rating of the reviews is at least 3 stars out of 5.
Assists companies in developing their e-reputation.
Appears on the Local Services ads sheets. This guarantees clients that the companies they call upon have been thoroughly checked.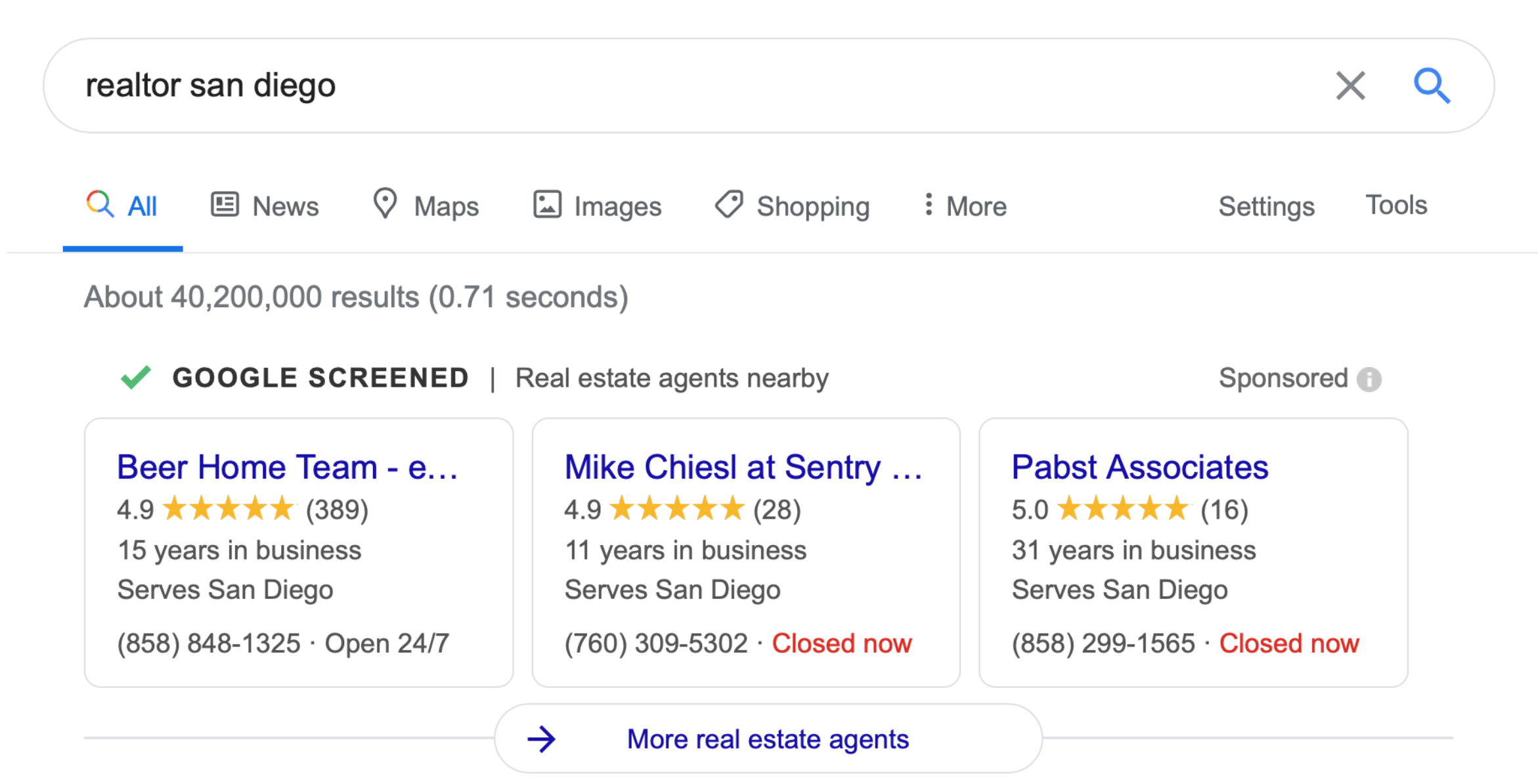 The Local Service Ads and badges offered by Google once again illustrate Google's desire to present even higher quality content to its customers. It's no longer who pays the most, but who offers the best service!
These new features also remind us of the importance of implementing a local SEO strategy and controlling its visibility on Google.
Get found … online!