1. What are these new attributes?
At Partoo we have seen new attributes appear on Google My Business since the 9th of March 2020.
These attributes allow points of sale to indicate the Covid prevention measures implemented locally ⚠️. For each attribute, local points of sale or service establishments can indicate whether they have implemented the measure in question or not. Note that by default, the attribute is not completed .
The list of attributes available on the subject, in the "Health and Safety" section of your GMB sheets:
Staff gets temperature checks
Staff wear masks
Mask required
Temperature check required
Appointment required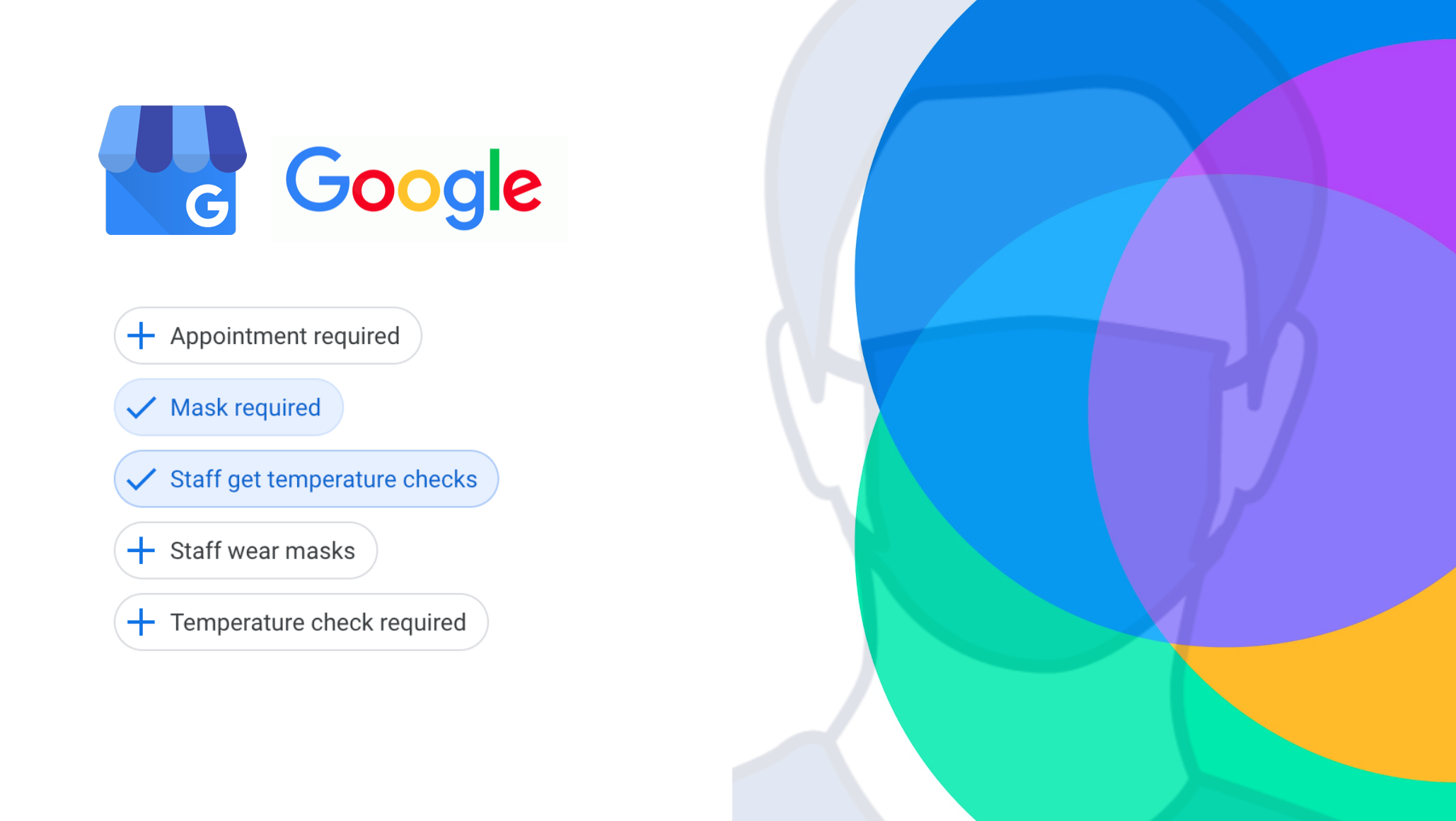 2. Why is it important to complete these attributes?
The Google My Business attributes have different impacts on your store listings. Generally speaking, we can distinguish (a) ? the invisible impacts, i.e. the SEO, i.e. the referencing of your listings and (b) ? the visible impacts such as the mentions on your Google My Business listings.
(a) ? The invisible impact of attributes :
By completing an attribute (e.g. "Mask required") you give Google more information about the characteristics of your point of sale. Two positive points follow!
On one hand Google will see that you are updating your information, and that the data of your store is reliable. This will therefore have a positive impact on your local SEO.
On the other hand, the information you provide to Google via the attributes allows you to better position yourself on "long trend" searches, i.e. more precise and longer searches. For example, if you search for "Clothing shop with compulsory mask", the results will be points of sale that have completed this attribute! Google will also use semantic fields around these themes such as "safety" or "health" to better redirect users to the establishments that correspond to their criteria.
b) ? The visible impact of attributes :
The visible impact of the attributes occurs once the user sees your listing along with the different attributes:
Boxes ticked in the "About" section on Google Maps, and therefore especially on mobile phones!
Checks on the local pack or on the Google My Business page: see the screenshot below for an example of the "In-store pick-up" attribute.
Badges on your Google My Business listings.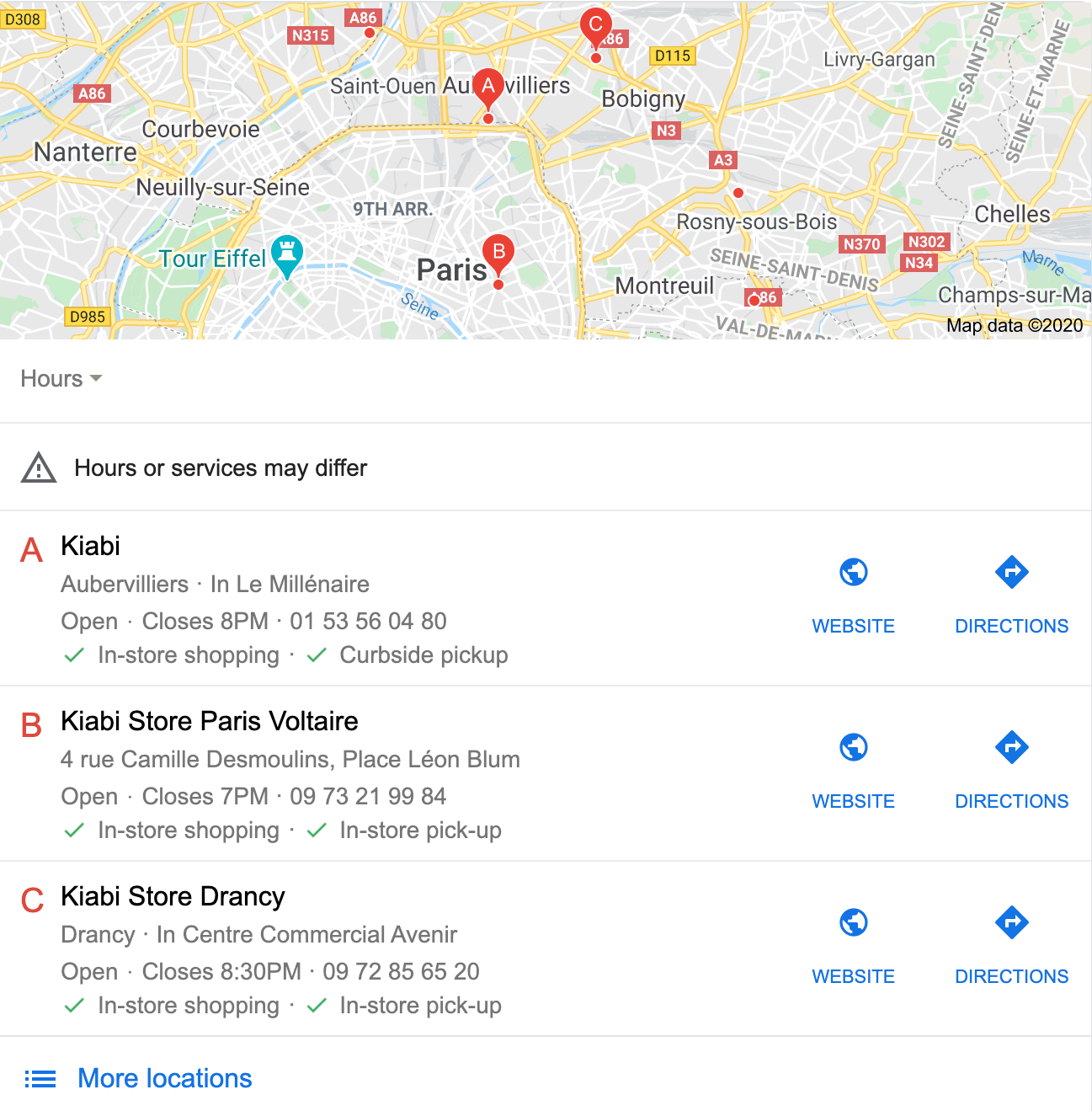 Please note that for the moment the attributes described in this article only appear in the "About" section on Maps. However, it is possible that Google may set up an icon displayed directly in the local pack to warn users in the coming days.
3. How to update this information?
There is a good chance that Google relies mainly on users to complete this information. This can be the case when a local business owner does not update his information. Every user can therefore fill in this information in Google Maps for the points of sale he/she has visited.
At Partoo, we therefore recommend that our customers take the lead and start filling in this sensitive data, as it is becoming more and more of a selection criterion.
For example, our brand customers have the opportunity to inform us about their policies and we will take care of everything for them! This is part of our service at Partoo.
If you are interested in GMB, local SEO or e-reputation, do not hesitate to reach out to us!
Get found…. online!