It is no secret that E-reputation forms a critical component of your digital marketing strategy. According to research from Igniyte, 93% of consumers say online reviews affect their buying decisions while 90% take the time to read online reviews before visiting a business. With these alarming statistics, you get an idea why word-of-mouth marketing is still the most effective means to build a name for yourself. An effective E-reputation strategy can really put your business on a pedestal. On the flip side, a few bad reviews can be really detrimental.
In this article, we will go through some of the best practices to manage your online reputation on Google My Business and thus increase your Local SEO rankings.
Taking ownership of your listings
The first thing you want to do is to take ownership of your listings on Google My Business. A large number of businesses are guilty of completely neglecting their GMB pages. This can lead to misinformation and plenty of unanswered reviews and questions on your listings, which will negatively impact your listings. A presence management platform can really help you ensure you don't lose out on your listings.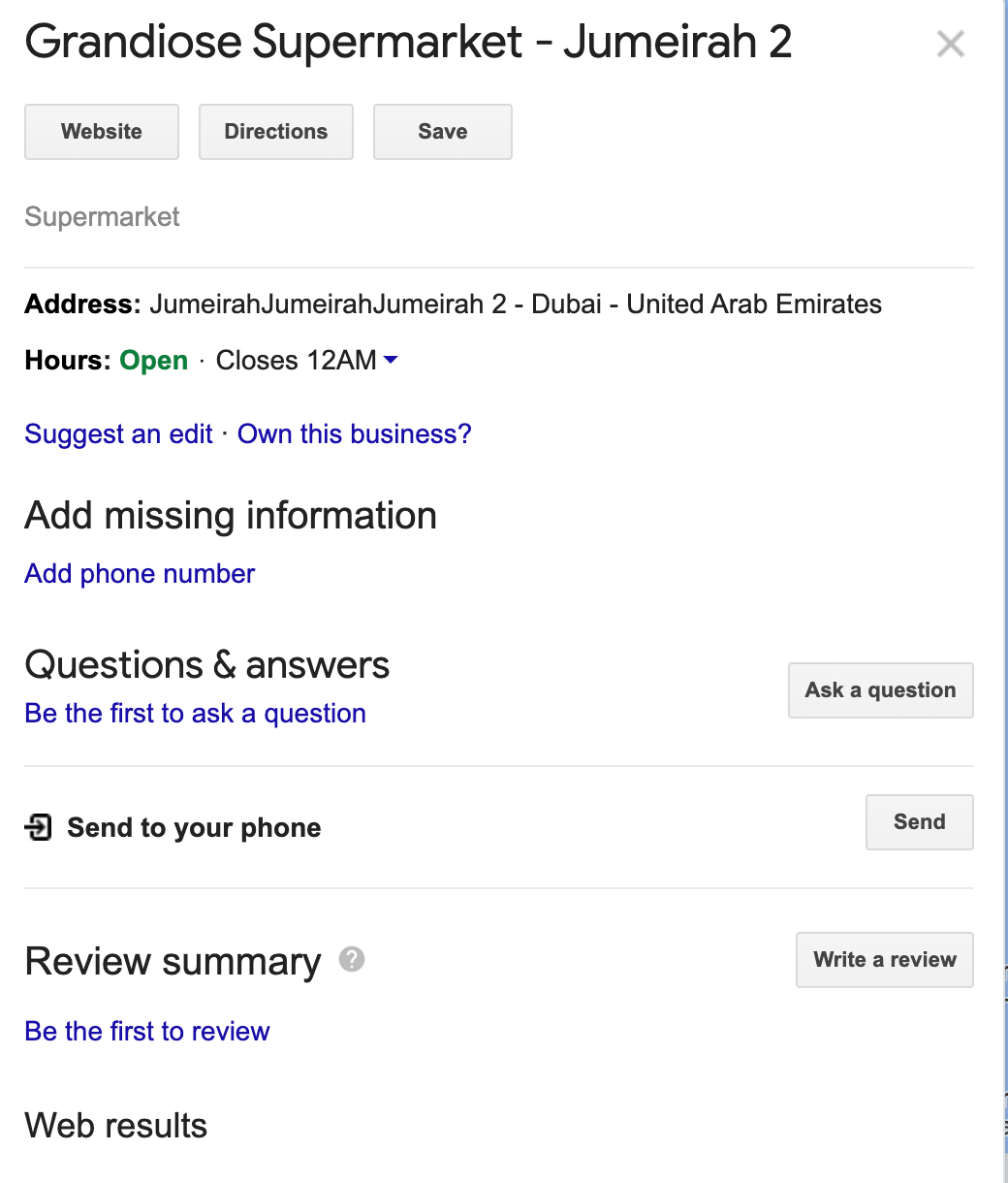 Responding to reviews
Once you have regained/claimed ownership of your listings, you can start answering to the reviews left on your page. If a customer leaves a positive review, make sure to respond with a simple thank you note.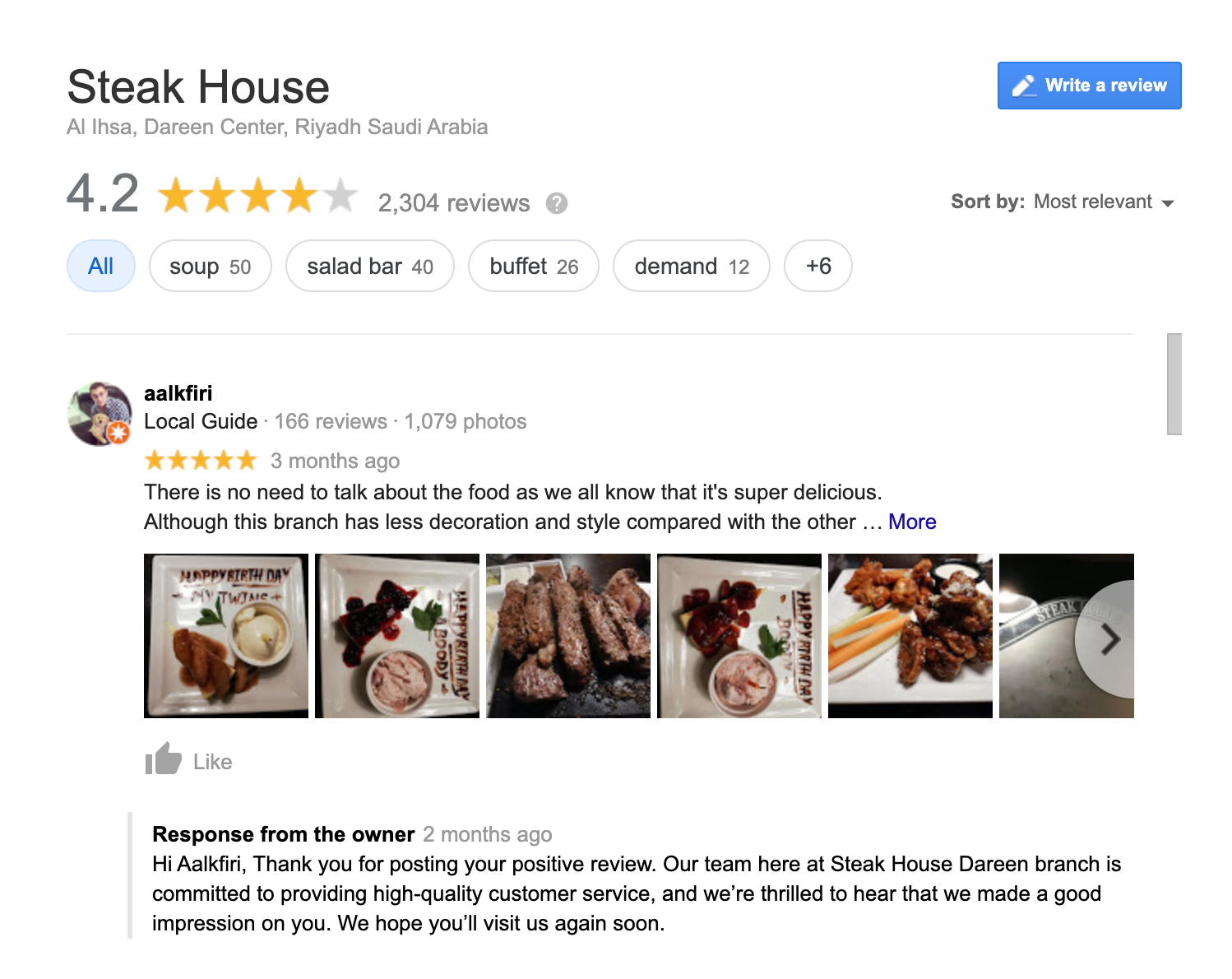 Responding to negative reviews on the other hand might not be that straightforward. The best strategy to employ would be to listen to the customer and offer extended support over email or phone to understand the problem further and reach a solution. When users notice that you are responding to reviews, that instantly sets up a positive brand image.
Not responding to negative reviews on the other hand can have a bad impact on your customer service experience, which could affect the number of visits.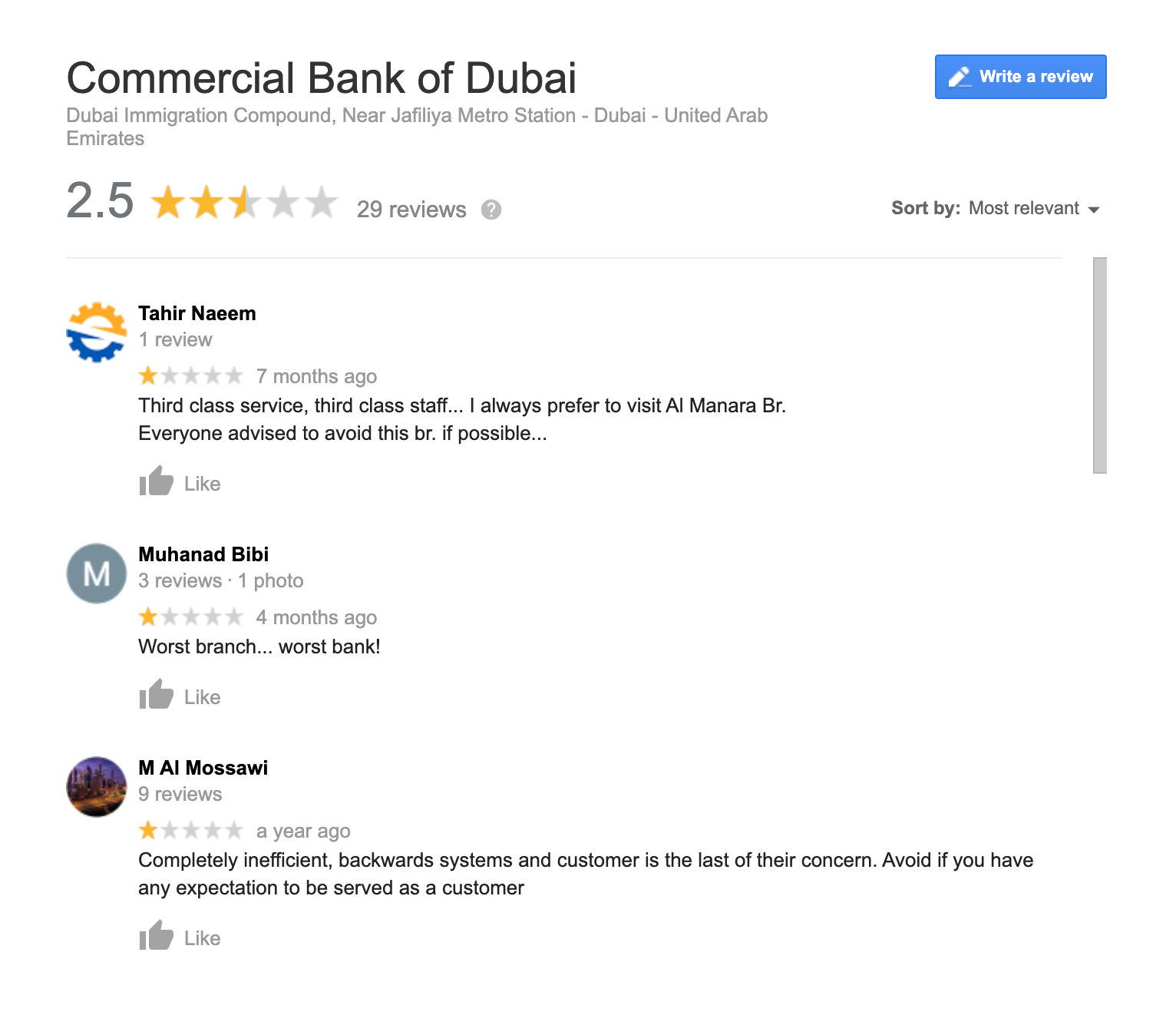 Do's and Don'ts of E-Reputation on GMB
A simple and cost-effective tactic to help improve your ratings on Google could be to ask your satisfied customers. Here you want to ensure that the process of sending a review is simple and straightforward. An email or message with a link to the review page could be an effective tactic to improve the number of positive reviews and possibly even bury the negative ones.
You also want to make sure you are flagging all inappropriate reviews left on your page. A number of bots/fake users could be leaving unsolicited reviews on your page. Make sure to report the issue to Google directly. If the content does not adhere to their policies, Google will remove the review.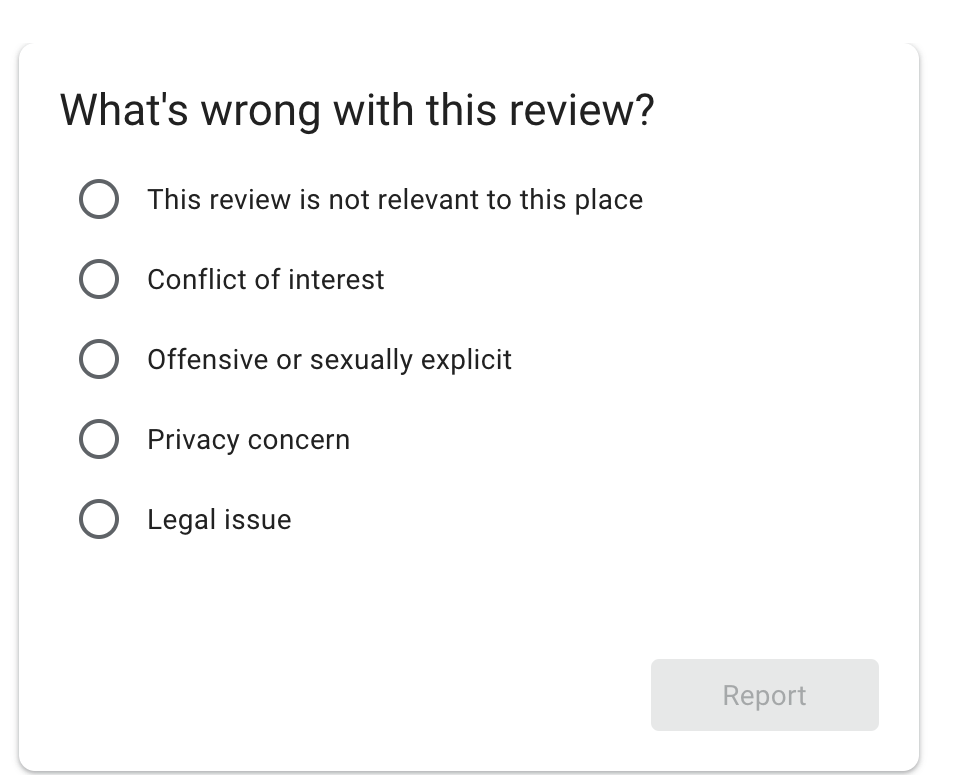 Avoid using fake reviews/ratings in order to improve your reputation score. If Google identifies that you are cheating the algorithm, you run the risk of having your listing completely taken down.
Use of a centralised platform for your reviews
If you have a number of branches/ establishments in your network, it can be difficult to manage all your reviews. This is where a review management platform can come in handy. For example, Partoo's review management and review booster platforms can help you answer each of your reviews from different listings as well as encourage happy customers to leave positive messages.
Get found ….. online!