A new feature has been added by WhatsApp which allows users to shop for items directly from the application. It works in conjunction with the service's existing catalogs feature. While scrolling through a business' catalogue, you can add multiple items to your shopping cart and send the entire order in a single message, replacing the back-and-forth communication that needed to happen previously. 
WhatsApp has typically been known for its messaging services and not as a platform for shopping. This move however, once again underlines the new trend of conversational commerce and how brands will have to start looking at new personalised ways to reach customers.
Context
Over the last few years, we've seen a real shift towards messaging apps for personal communication and increasingly people are relying on WhatsApp to get business done as well.
Many of the old ways in which people and businesses communicate are not working. While businesses spend billions of dollars annually managing phone calls, e-mails, and SMS, people do not want to wait on hold, get passed from person to person, or wonder if their messages were received.
The global pandemic has made clear that businesses need fast and efficient ways to service their customers and make sales. WhatsApp has become a simple and convenient resource in this time. More than 175 million people every day message a WhatsApp Business account.
The opportunity was huge to bring people from texting to buy directly on the app.
First step, the Catalog feature
People like chatting on WhatsApp with their favorite small businesses, but having to exchange multiple messages and photos to get product information is tedious. To make it easier, the feature "Catalog" was launched in the WhatsApp Business app.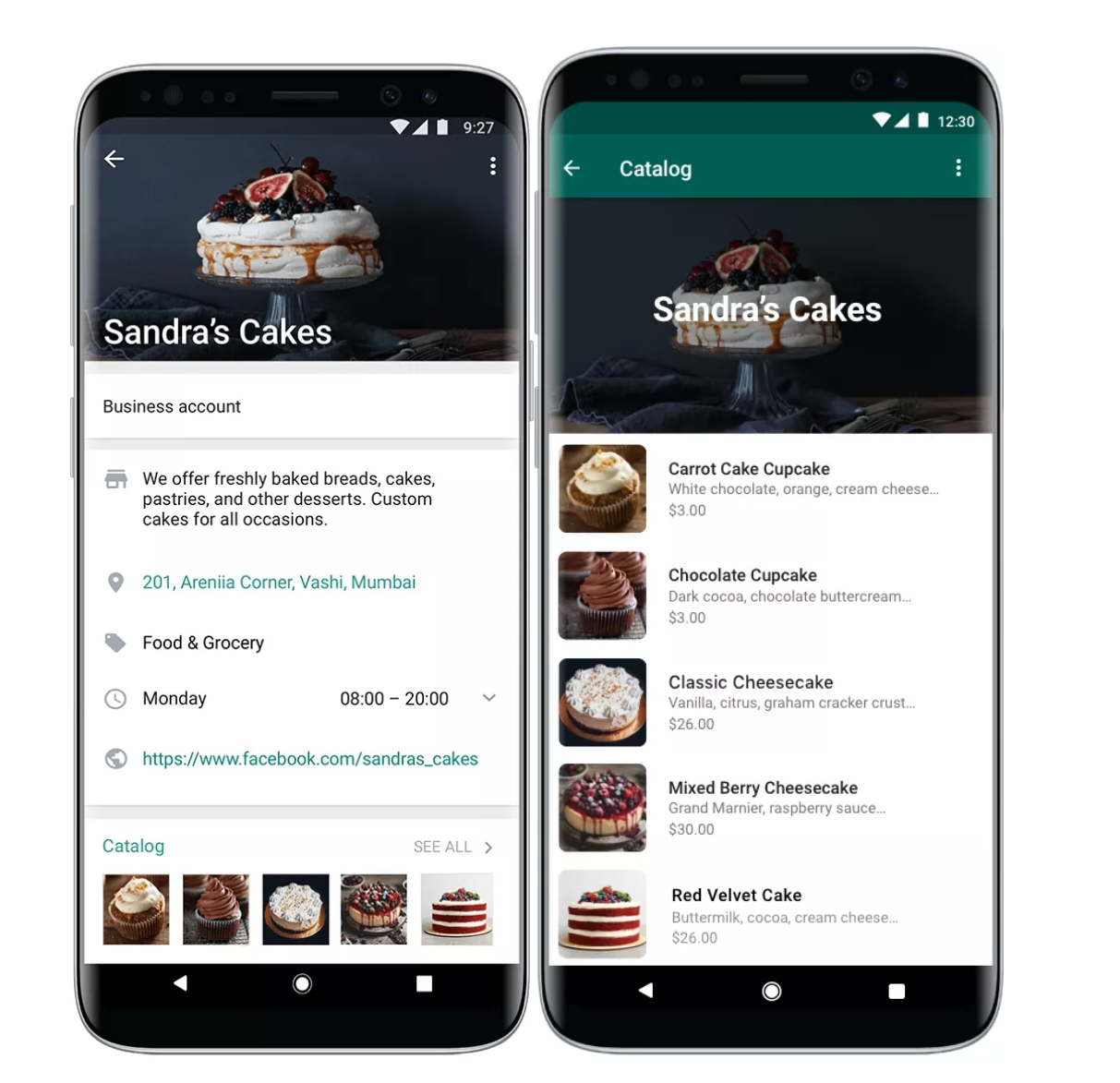 WhatsApp described their new feature in a recent press release, stating – "Catalogs are a mobile storefront for businesses to showcase and share their goods so people can easily browse and discover something they would like to buy. Previously businesses had to send product photos one at a time and repeatedly provide information — now customers can see their full catalog right within WhatsApp. This makes business owners look more professional and keeps customers engaged in the chat without having to visit a website."
Creating a catalog with the WhatsApp Business app takes just a few simple steps:
Second step, the new Carts feature
To make the shopping experience better, Whatsapp decided to bring carts to their app. Carts are great when messaging businesses that typically sell multiple items at once, like a local restaurant or clothing store. With carts, people can browse a catalog, select multiple products and send the order as one message to the business. This will make it simpler for businesses to keep track of order inquiries, manage requests from customers and close sales.
How does it look ?
How to place an order using carts ?
https://faq.whatsapp.com/android/account-and-profile/how-to-place-an-order-using-cart
What about payment methods ?
Currently WhatsApp only supports direct payment through its app in India, after they launched the payment feature. It is not available in other locations, meaning that they will have to go through a third-party system which remains a major drawback.