Nowadays everyone uses Google Maps, whether it is to search for information about a business, to contact it or to get there.
Since 17 February 2021, Google has gone even further by allowing Internet users to pay parking meters or public transport tickets directly from Google Maps with Google Pay!
Limiting the risks of transmission and simplifying the life of Internet users
Since the arrival of the Covid, touching a button, be it on a parking meter or even a building code has become a risk.
Thanks to the integration of the Passport and Parkmobile parking management solutions, Americans can now pay for their parking from the Google Maps navigation interface and thus touch nothing but their phone.
Simply press a "Pay for Parking" button that appears when the phone is near the destination, enter the parking meter number, parking time and proceed with payment.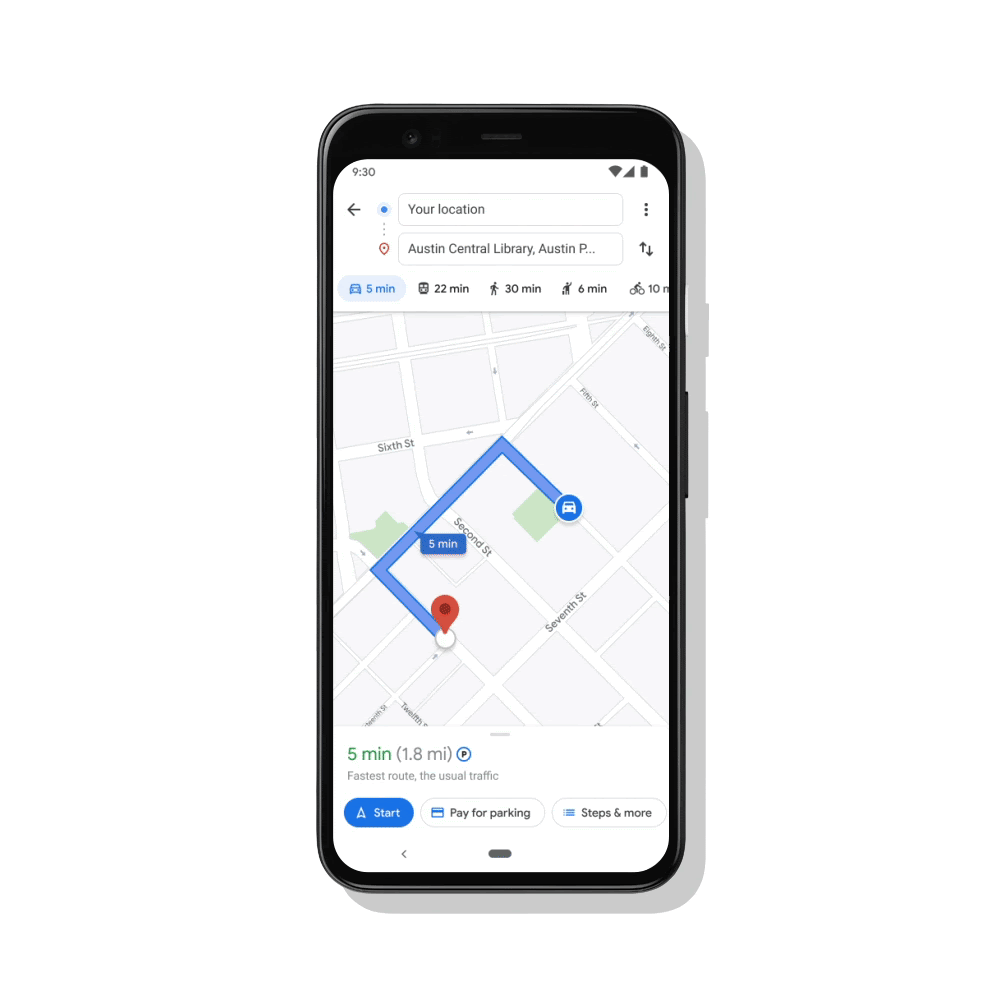 Save time on public transport

Google also allows you to pay for public transport for more than 80 transport companies around the world. This means that Internet users can organise their trip, buy tickets and follow their route directly from the Google Maps application.
When a user enters his or her itinerary, the application offers to pay for the journey with the credit card associated with his or her Google Pay account. Once the ticket has been purchased, all they have to do is present their digital ticket or use their phone's NFC to go through the gate.
No matter what means of transport you use, Google Maps can help you!
The Pay for Parking feature was launched on February 17, 2021 on Android in over 400 cities in the U.S. and the iOS feature is expected to be available soon.
The payment for public transport will be extended to all 80 transport companies in the coming weeks and will only be available on Android for the time being.