This is an excerpt taken from a report published on LSA retail on supermarkets that are leveraging their digital assets to improve their online visibility. Carrefour, one of Partoo's biggest clients, has established itself as the brand that makes best use of its Local SEO to drive more customers to its stores. The original article can be viewed here ( In French).
When an Internet user writes the query "supermarket" on Google to see which shop is closest to his home, to which brand does the search engine redirect him? To answer this question, among others, an audit was conducted on the presence of more than 30 predominantly food retailers from 16 to 19 October 2020. Given the confined nature of online sales, these answers are all the more important.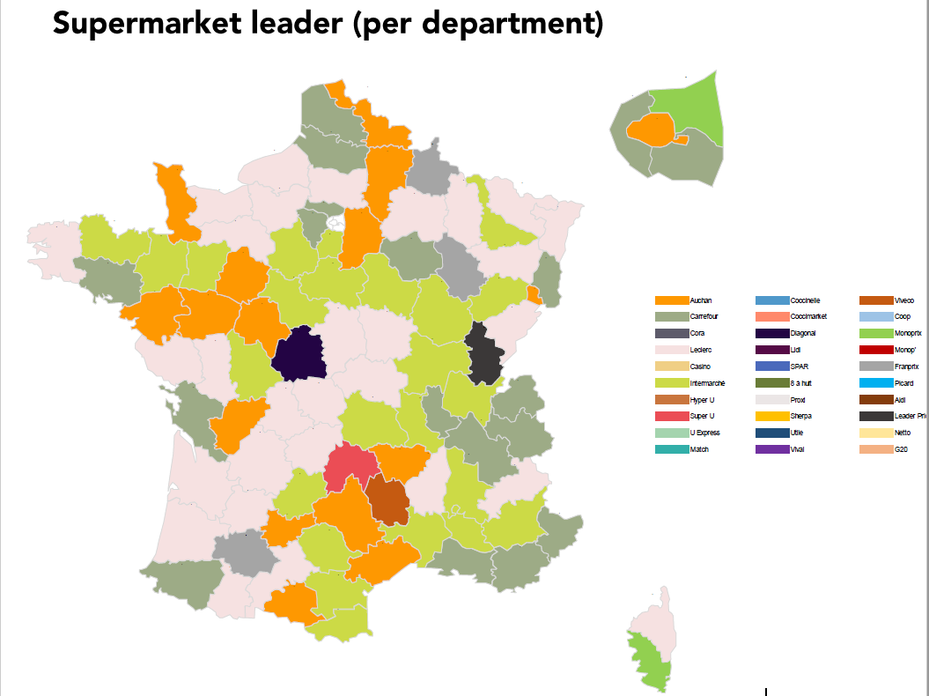 For this first case mentioned, i.e., "Supermarkets", the answer differs from one department to another:
Carrefour's dominance
To put it plainly, Carrefour is the brand that stands out the most when an Internet user searches for a supermarket on the Internet, just in front of E.Leclerc. The same is true for local shops, with Carrefour coming out first in the "mini-market" request. As far as supermarkets are concerned, Auchan "wins" several important departments such as the North, its stronghold. If the Internet user decides to specify his request by adding a geographical reference, the result may change. Casino dominates the Ile-de-France region.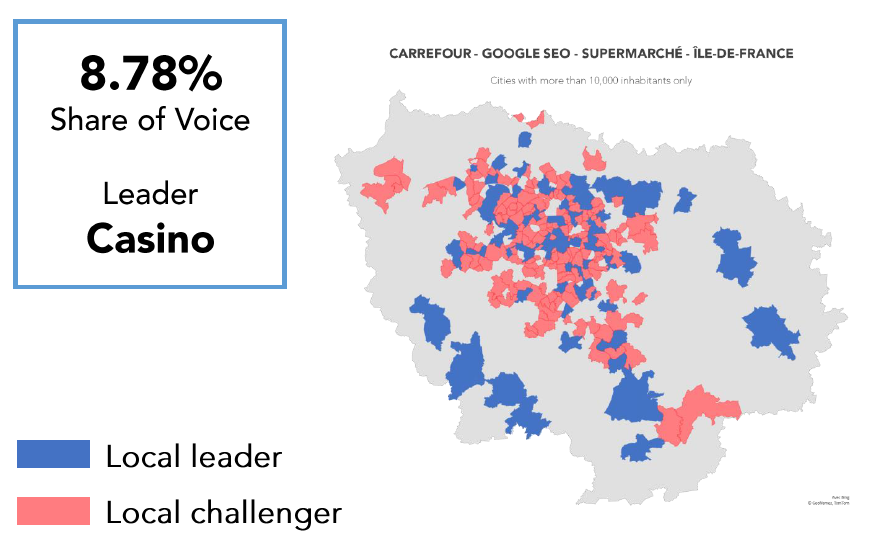 While brands are allocating budgets to work on their SEO, they also work a lot via Google Ads, Google's advertising tool, to try to emerge in prominent search results. And in this field, Auchan is the brand that invests the most. Carrefour is the one that works best on its Google My Business listings, these boxes on the right of the screen which indicate all the information relating to an establishment.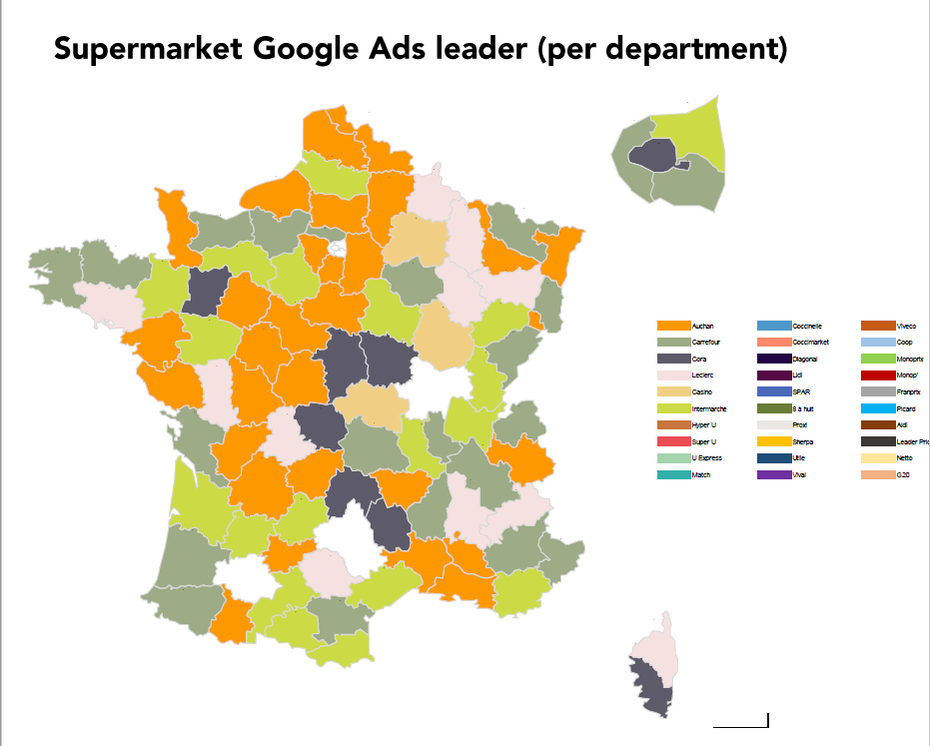 A Google My Business listing accounts for 25% of organic SEO, which is the most determining factor according to Google . Companies such as Partoo are working to optimise the online presence of companies in their business area.
In addition, Pictures have more value than text and E.Leclerc has obviously worked hard on its online presence to become a key player in the drive service.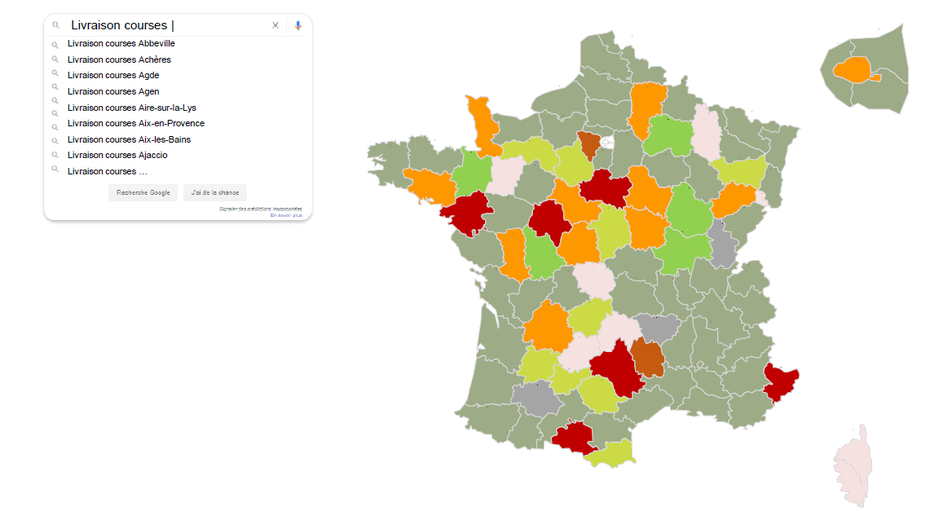 On the other hand, for the delivery of groceries, Carrefour is the leader in this category. Proof that these requests reflect each retailer's strategies.