The explosion of reviews on Google has taken great importance in recent times and businesses have had to adapt to this growing trend. Each year, we publish a study on the impact of reviews, based on data collected from our clients across the globe. This year, we analysed more than 24,000 points of sale from our 300+ clients to identify the main trends when it comes to E-reputation on Google. Here are some of the highlights:
Increase in the number of reviews
As previously mentioned, reviews on Google have really exploded. This is validated by the fact that the number of reviews on Google have increased by 33% in 2020. And this is despite the fact that we had to deal with a pandemic resulting in Google temporarily stopping reviews for a couple of months.
Satisfied customers on the rise
Based on data from our clients, the average rating of their listings are improving steadily. The ratings averaged 3.9/5, compared to 3.3 a couple of years back.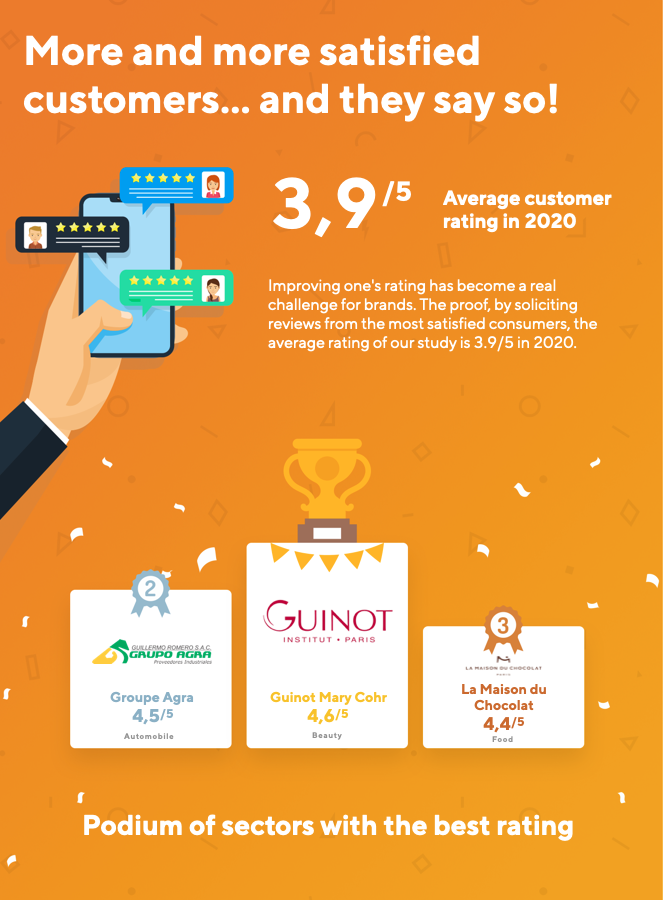 Brands becoming more responsive to customers online
Given the evolution of online conversational commerce, customers expect faster answers and brands are slowly recognising this.
The importance of semantic analysis
Identifying keywords that work well for your particular brand can be an effective strategy to improve your e-reputation.
For example, we identified that when a specific term such as 'price' was used in the reviews section of our clients, those corresponding reviews had an average rating of 3.8/5.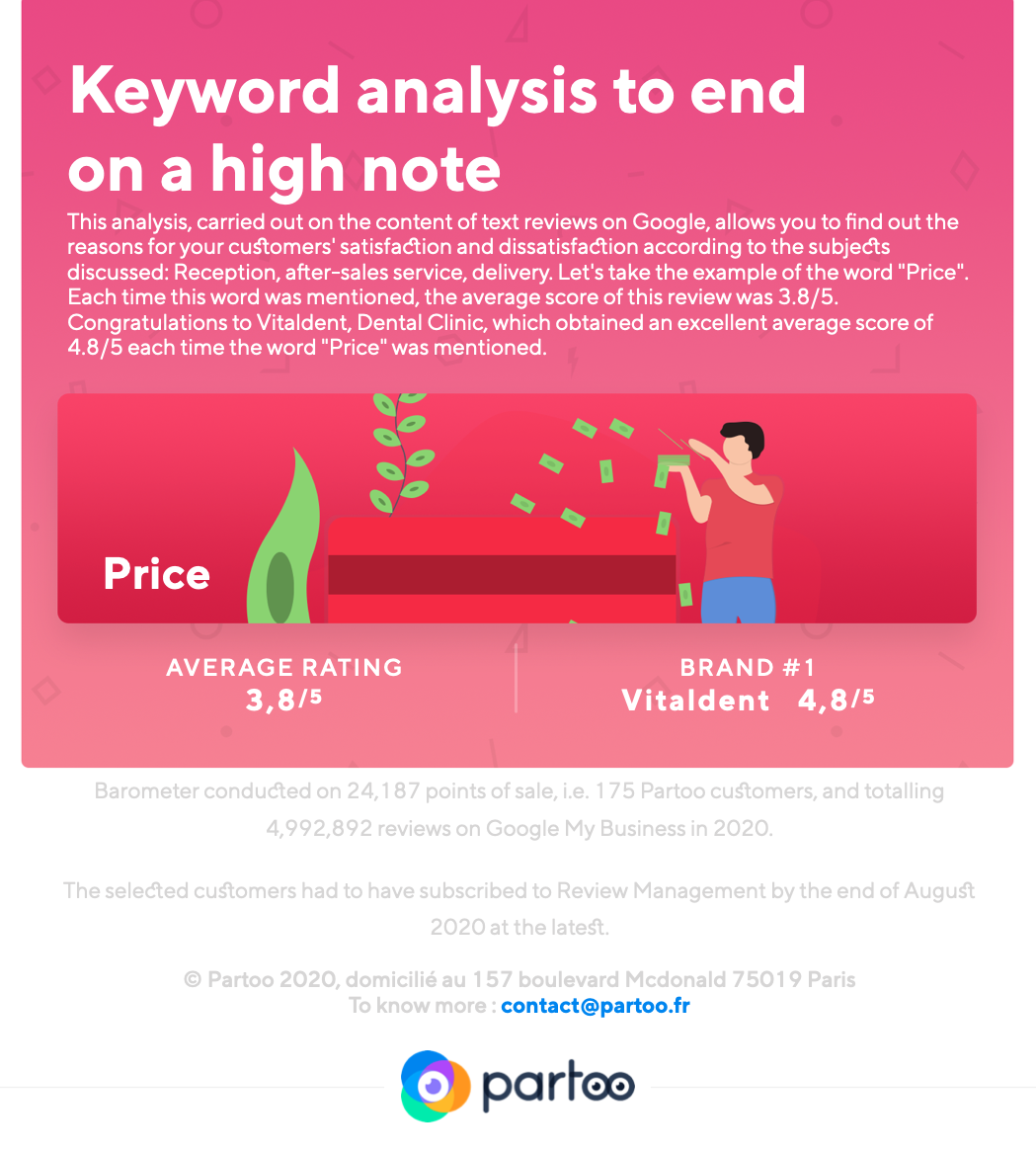 Google My Business reviews are one of the essential factors for improving Local SEO and attracting more customers. Most brands have already taken this into account. We would like to congratulate the brands cited in the barometer for the efforts to improve their e-reputation.
To go further, read this article on some tips for managing your E-reputation in 2021.