Delivery and click & collect have become essential services to allow merchants to continue their business despite the Covid. In April 2019, Google allowed them to indicate if they offered these services directly on their listing via new attributes.
Google announced yesterday the availability of new features to simplify the use of these services for establishments and their customers.
More information on Google Business Profile
Google will add information about eligible establishments to allow users to have more details about the delivery and click & collect services available.
This information includes:
Available delivery services (establishment's website, deliveroo…)
Delivery and click & collect times
Delivery prices
The minimum basket to order

These elements will be added automatically by Google from the information contained on the delivery providers used by the establishment.
This feature is currently being tested on two stores in the United States and as for each and every feature, Google plans to extend it more widely in the future.
Track your order from Google Maps
This is not the only new feature as Google is also testing a feature that allows users to track their order from Google Maps.
The user who placed the order will be notified when it is time to pick it up – Google will calculate the travel time from the phone location to the establishment. The store will be notified of the estimated time of arrival, based on the user's location and traffic conditions, allowing them to prioritize orders.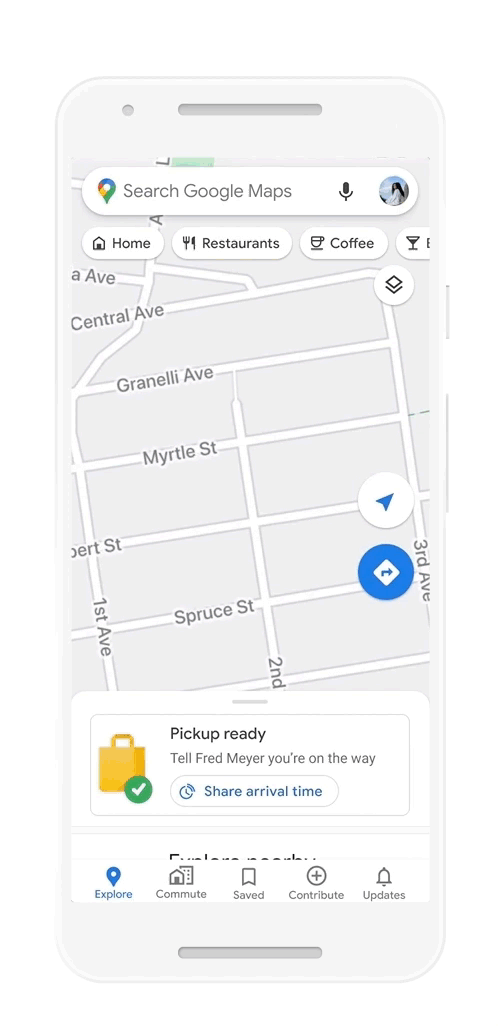 Until these features are available in other parts of the world, remember to indicate if you offer these services via Google Business Profile attributes.
If you have several establishments and you wish to be accompanied to manage this bulk of data, do not hesitate to contact us!