Google Maps highlights the expertise of Local Guides based on their published reviews.
On some reviews posted by Local Guides, you can now see "tags" highlighting the number of reviews shared on the same city or category.
For example, in the screenshot below, the user has left a review on a shopping centre and we can see that they have previously published 19 ratings on shopping malls, giving his review more weight in the eyes of Internet users.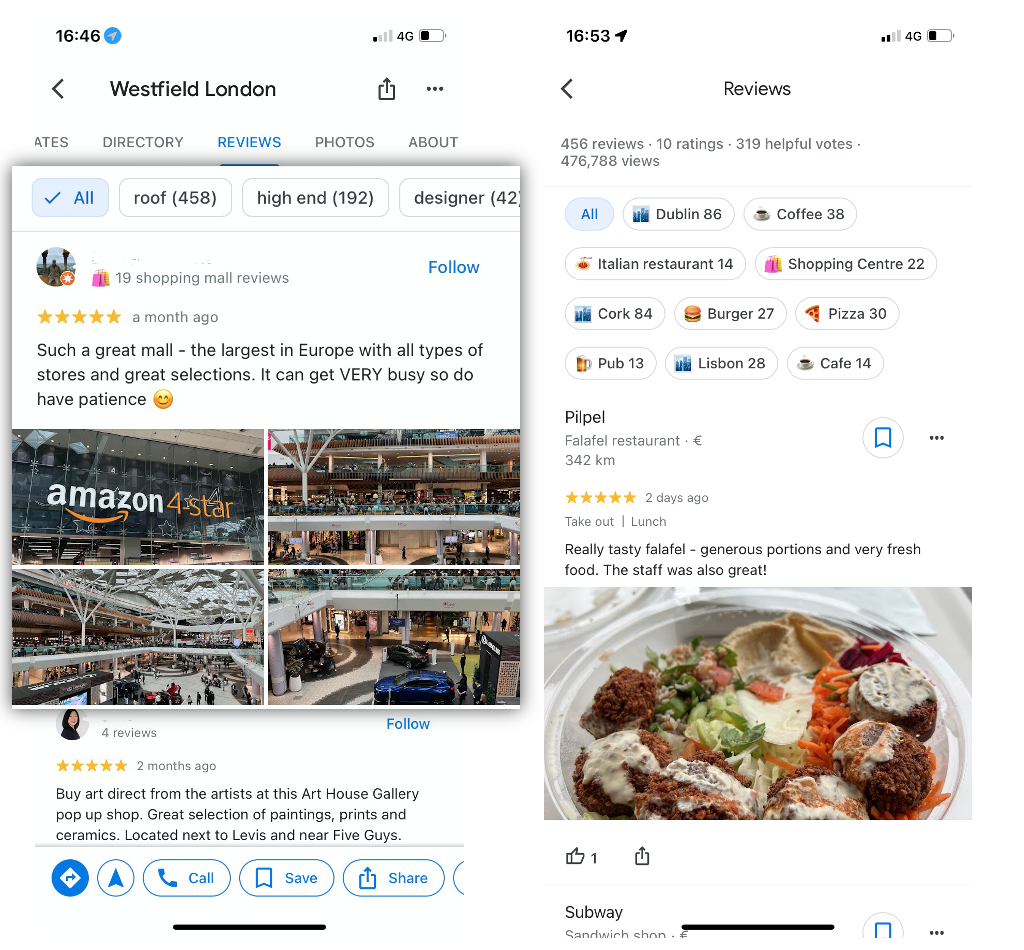 In addition to this feature, Google Maps has also released two other features, shared below. ⬇️
Keep track of your Local Guides community
It's now possible to track the activities of the people you follow from your Google Maps app news feed. Follow the reviews, photos and activities of businesses and people in your community.
Go to the News tab on your Google Maps app to see this feature.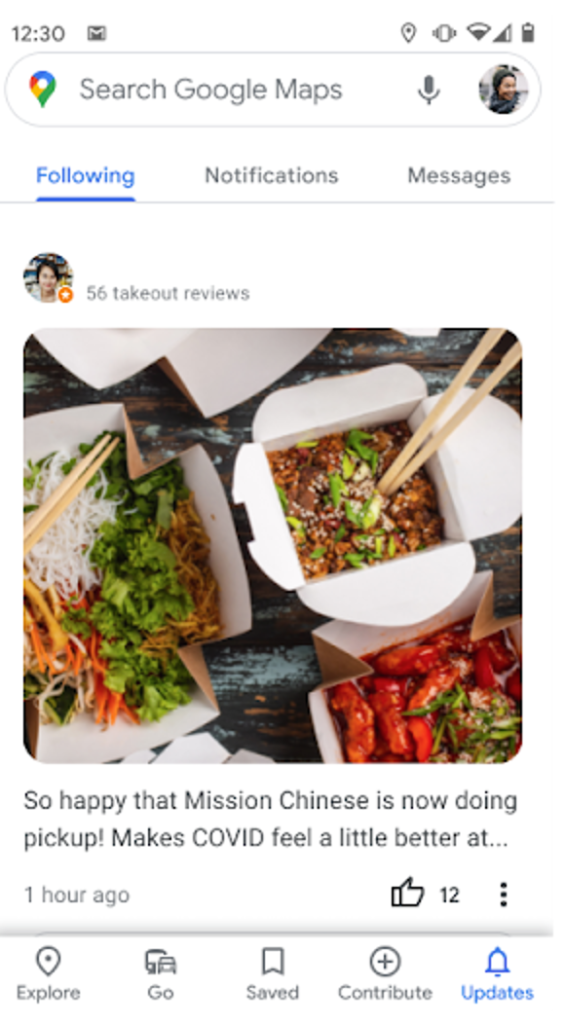 Connect with your friends and other Local Guides
Google suggests friends who are also Local Guides to personalise your news feed. To see this feature, you must also be registered as a Local Guide. Go to Your profile or Updates tab and click the Follow button for the suggested people you want to add.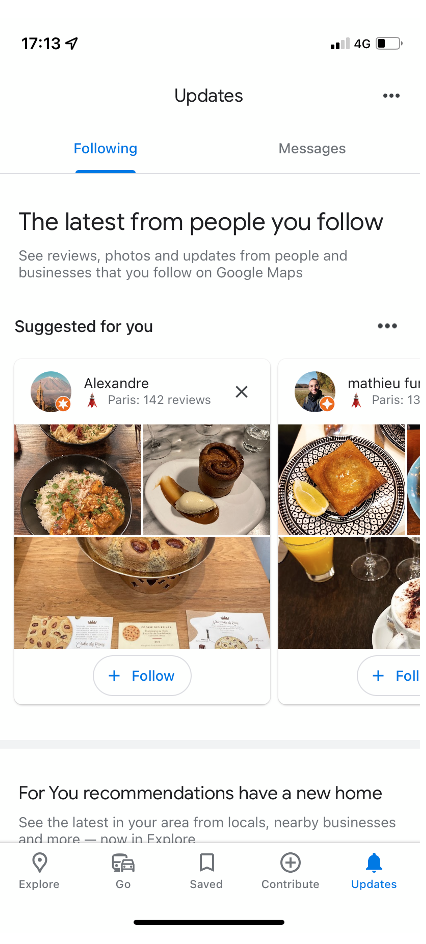 To find out more about the Local Guides community, read this article.