Google Multisearch is the latest innovative search feature that allows you to search by image and then add text to that specific image search. According to Google, this feature allows users to "go beyond the search box and ask questions about what you see".
Google announced this new feature on its blog in April 2022, which will be able to support "near me" type queries. This will allow you to find local businesses in Google Maps and Google Search to get local search results.
Summary:
What is the Google Multisearch?
Google Multisearch allows you to use your camera phone to search by image, using Google Lens, and then add an additional text query to the image search. Google will then use both the image and the text query to present you with visual search results. With Google Multisearch, you can ask a question about an object you have in front of you or refine your search by colour, brand or visual attribute.
How does Google Multisearch work?
To use Google Multisearch, you need to open the Google app on Android or iOS, click on the Google Lens camera icon to the right of the search box. Then point the camera at something around you or use a photo in your library or even use a screenshot.
Then you drag the results up to show them, and press the "+ Add to your search" button. In this box you can add text to your photo search.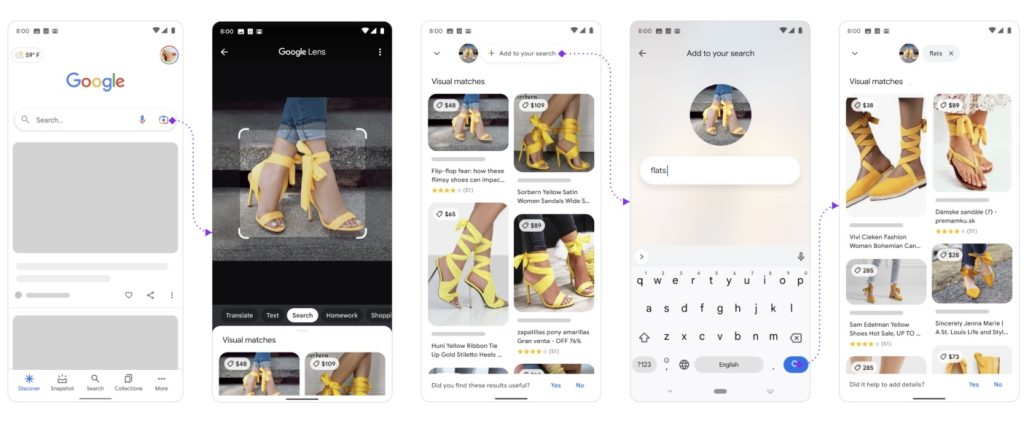 For example, if the user has found a bag on an e-commerce site, they can search for the image of the bag on Google Lens and then add the text "white" to their search. Taking this keyword into account, Google Lens will then search for the same bag, but in white.
What is the "near me Multisearch"?
The "near me" aspect allows you to zoom in on these image and text queries by searching for products or anything via your camera but also to find local results. For example, it is possible to find a local restaurant that offers a specific dish nearby.
This new feature is particularly important for local businesses. How your customers access your content, whether it's desktop, mobile, voice, image search or now Multisearch, helps in analysing the likelihood of customer conversion.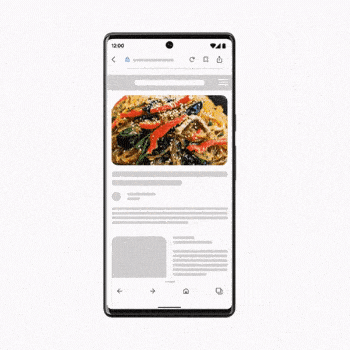 Google has confirmed that this feature was made possible by their latest advances in artificial intelligence, and they have also been looking at how this feature could be enhanced by MUM, their latest AI model in search, to improve results for any questions users may have.
Google Multisearch: available when and for whom?
The Google Multisearch is already live in the US as a "beta feature". But the "near me" feature will not be available until the end of the year, as reported by Google.
We can therefore anticipate that this feature will be available in Europe in the near future.