Partoo's vision stripped back: giving even more meaning to our activity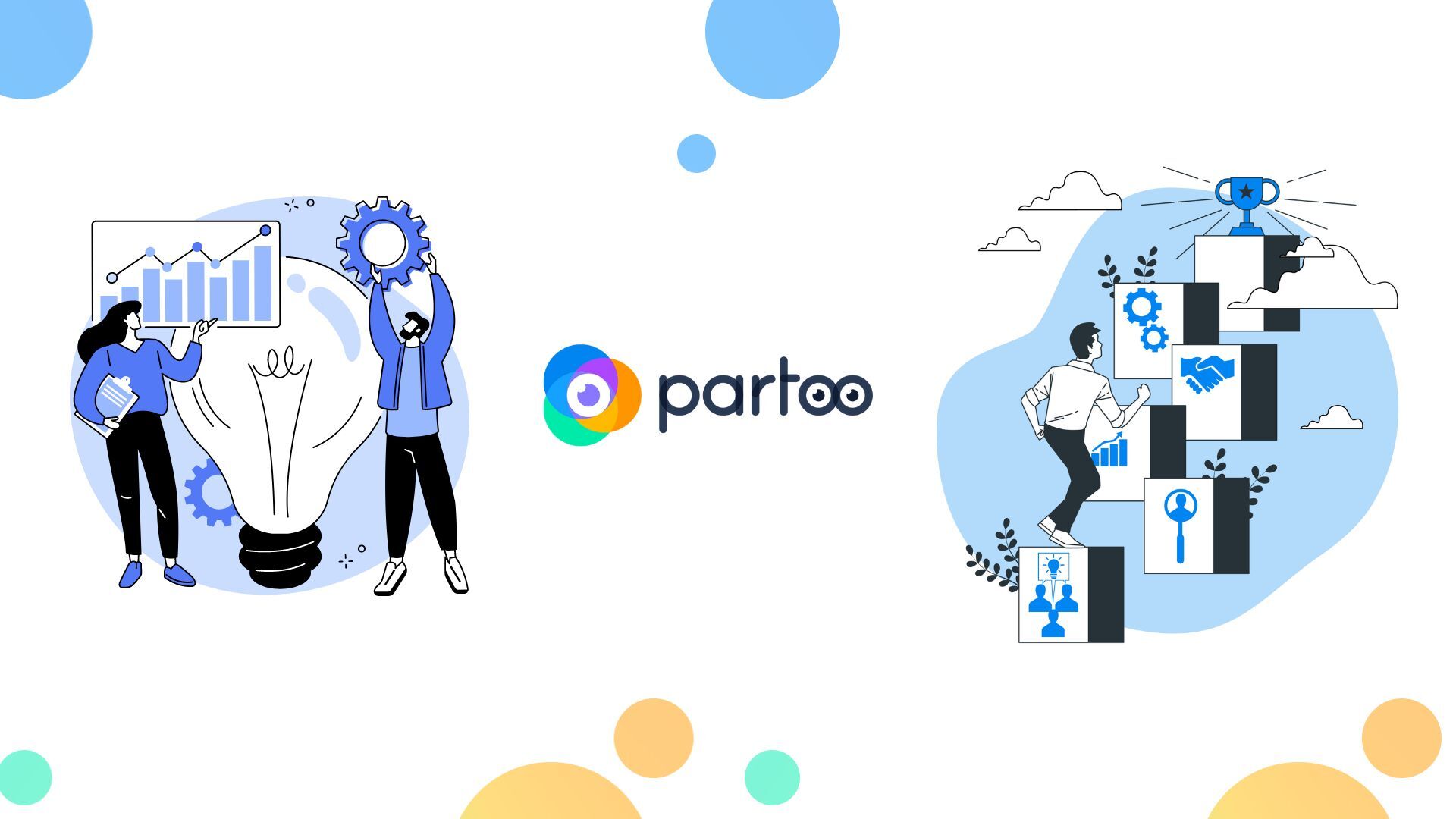 The end of the year might be approaching, yet it is not time to take stock of 2022.
Let's talk about our newly formalised vision and all that it implies. For us, our customers, the environment… and for all those who will work with Partoo in the future.
Make way for our vision
It is not easy to condense our service (Partoo's mission) into a simple sentence that can be understood by everyone.
Partoo's is "we help businesses get closer to their clients". A good way to sum up what we do every day: we help local businesses get found, get chosen and get clients thanks to the Internet.
For our vision…. that's a different matter. Having a vision means establishing common goals and paving the way for everyone to move in the same direction.
The exercise is as difficult as it is important: the vision is the common thread that guides the conduct and choices of every Partoo employee.
Okay, but what is Partoo's vision then?
To "Make things right". When Partoo was founded in 2014, Thibault Levi-Martin's goal was simple on paper: to make Partoo a success.
Over 8 years later, it is still relevant. But what are the criteria for success? The turnover? The number of clients? International expansion? The number of employees?
We've taken the opposite approach and based our vision on 2 pillars:
Leading by example
Leading by action
Saying it is good. But knowing what it means? That's even better. Let us explain why.
Making things right, alright – but why?
2022 was a pivotal year for Partoo: a new vision, continued growth and the acquisition of Pulp (now Partoo Food).
This busy schedule has given rise to a question between our two CEOs: what will motivate them to keep giving their all for Partoo for the next 5, 10 or even 15 years?
➡️ Doing the right thing, to maximise our positive impact on society. It might sound simple, but in fact not at all. It is actually VERY ambitious.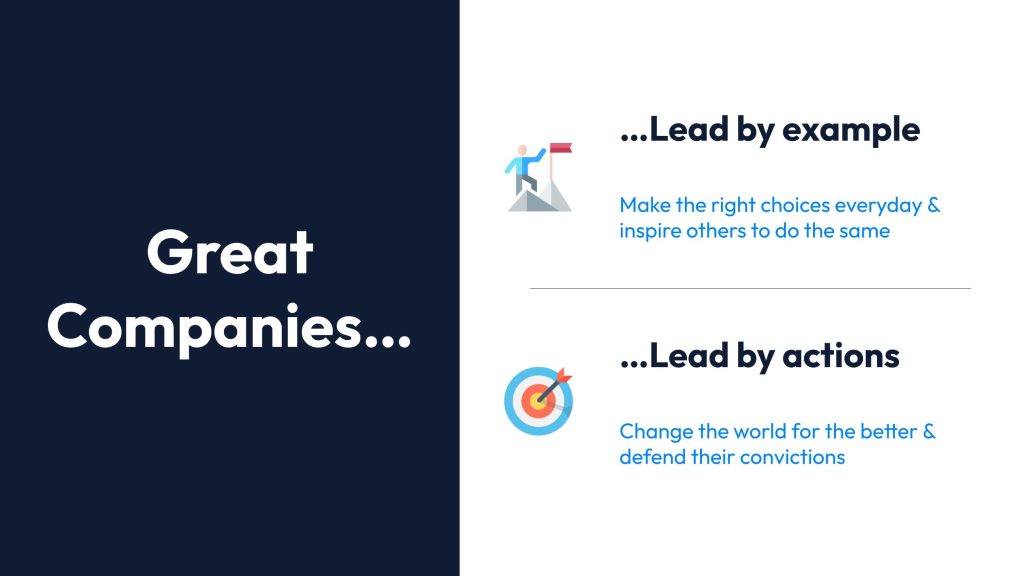 We are clear about not putting on a front. It is a question of contributing by giving more meaning to our actions. Turnover and profits keep the wheels turning, we can't deny that.
Nevertheless, the impact we have can become a priority of ours. Many companies try. But how many actually succeed?
As the saying goes, "Change begins with yourself". If you want to impact and inspire others to change, you have to make the first step.
It is a major undertaking that will take time. But we've got the will, and we've already launched the first initiatives. We're already on the right path!
So what's the plan?
Firstly, to stay humble and don't get carried away. Yes, the goals are ambitious. Yes, Partoo wants to be a part of it, both in business, social and environmental terms. But this is just the beginning.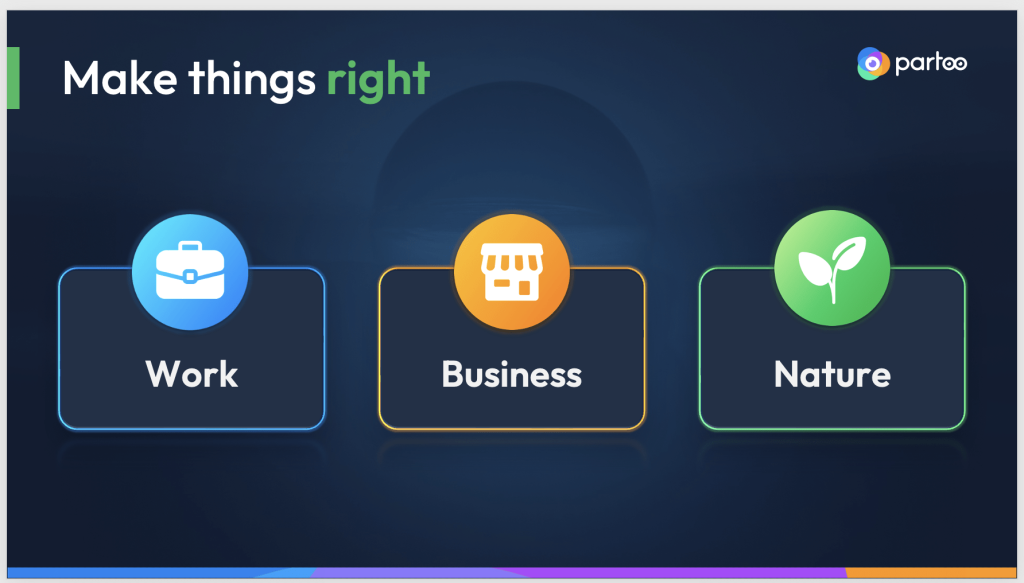 This is how our vision is structured, around 3 main pillars.
Business
Our philosophy is simple: always put the client's interests first. To this end, we strive to:
Overselling our value proposition, distorting reality or lying to our potential customers is out of the question.
It all starts with a sale without any pretences or grey areas. Clients are aware of what they are getting into and with whom, so they will never get an unpleasant surprise or feel misled.
If the ROI is not up to what they were promised, they would be disappointed – unthinkable if you want to build loyalty and trust with your partners.
Be demanding with ourselves
The idea is to stick as closely as possible to our clients' expectations and challenges, to understand them first, and then to find out how to respond in the best possible way.
The goal? To further establish ourselves as experts in local SEO. Every day, we put our skills at the service of our clients to help them optimise their online visibility. They know they can contact us if they have any problems or questions.
Be responsive and empathetic
Before, during and after the sale. It may seem obvious, but we firmly believe that it's a differentiating factor. We provide our customers and potential clients with personal support, an added value that should not be overlooked.
Customer service is key at Partoo. From the very beginning, it has been at the heart of our mission and vision, and it will always be. By formalising our vision, we reaffirm it.
Our employees' well-being
What will the future of employment look like? At Partoo, we have been asking ourselves this question for some time now.
Making things right for our 400 employees is therefore another priority. To be happy at work, you must :
See the impact of your work, be motivated and find meaning to what you're doing
Managers obviously have a role to play in this, but they are not the only actors involved. Meaning also derives from the company's vision, practices and impact.
Doing the right thing for your customers, the planet or society also means doing the right thing for your employees.
Thrive in a healthy environment
A setting where you feel confident enough to talk about your difficulties, challenges or problems… In short, where you feel at home.
Our values (fun, impact, simplicity, curiosity, empathy and high standards) are not a mere ornament.
They are recruitment criteria that allow us to surround ourselves with employees who share Partoo's vision. It is way easier to create a professional environment where people enjoy working.
Focus on personal development
A final priority is to push our employees forward. How? By building on their potential.
There are clear career paths, everyone knows how they can evolve within the company and at what pace.
Feedback is essential, too. So several times a year there are meetings held between our employees and their managers, as well as with HR staff.
What's the point? To take a step back, exchange ideas, identify areas for improvement and, of course, congratulate each other on the successes of the previous months.
Environmental protection
A subject that concerns and impacts us all. With Partoo's vision, the protection of our planet is at the centre of our concerns and that's positive.
Our goal is to reduce our carbon footprint, which means:
Calculating our carbon footprint
To accurately measure our CO2 emissions. It isn't easy to know what to do when you don't know exactly where you stand. The audit is underway and will be published in Q1 2023. When completed, we will be able to define a suitable carbon reduction policy, backed by concrete actions.
Taking action to reduce our greenhouse gas emissions
Now, that's where concrete actions come in. At Partoo, we have already put in place a more ecological travel policy (taking the train instead of the plane for instance) or a more responsible purchasing policy.
We have recently launched awareness-raising initiatives, such as gathering used technological devices, organising a "zero impact day" to share on actions that help decrease one's environmental impact, and cooking classes with no waste, just to name a few.
Other actions will follow soon!
Why not rely on the BCorp label?
We are committed to being an exemplary company in all aspects: social, societal and environmental. To do this, we rely on the BCorp designation (free and accessible to all), which covers all of the key topics for Partoo.
It is a roadmap that allows us to guide and prioritise our actions to move the company forward at all levels: governance, ethics, transparency, employees, community, environment and customers.
It is perfectly aligned with our vision and environmental aspirations, but it's so much more than that. It's also an excellent way of condensing Partoo's goals.
And that, in a nutshell, is our vision. Making things right, in every sense of the word, is our new mantra. A course of action filled with concrete objectives that Partoo will implement in the months and years to come. To become an ever more responsible company.
Was this article helpful?
Yes, thanks!
Not really...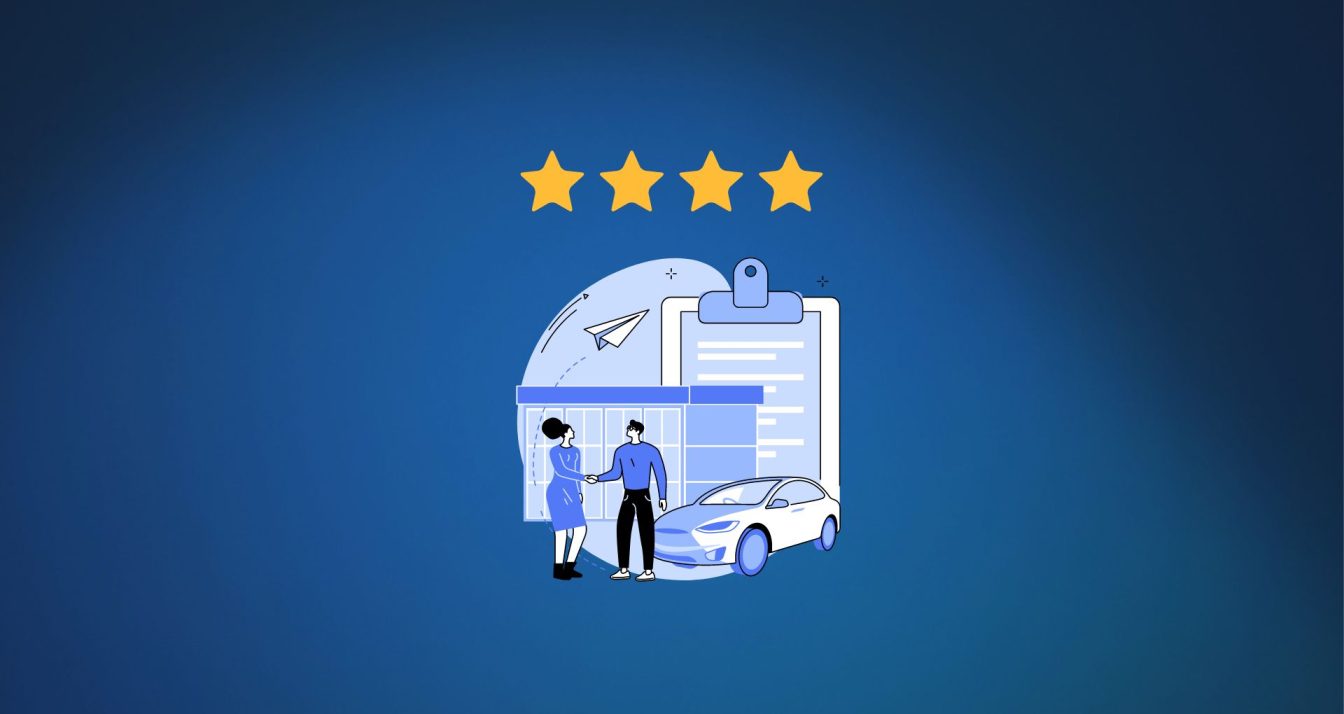 8 December 2023
Online reputation is a challenge for all sectors, and the automotive industry is no exception….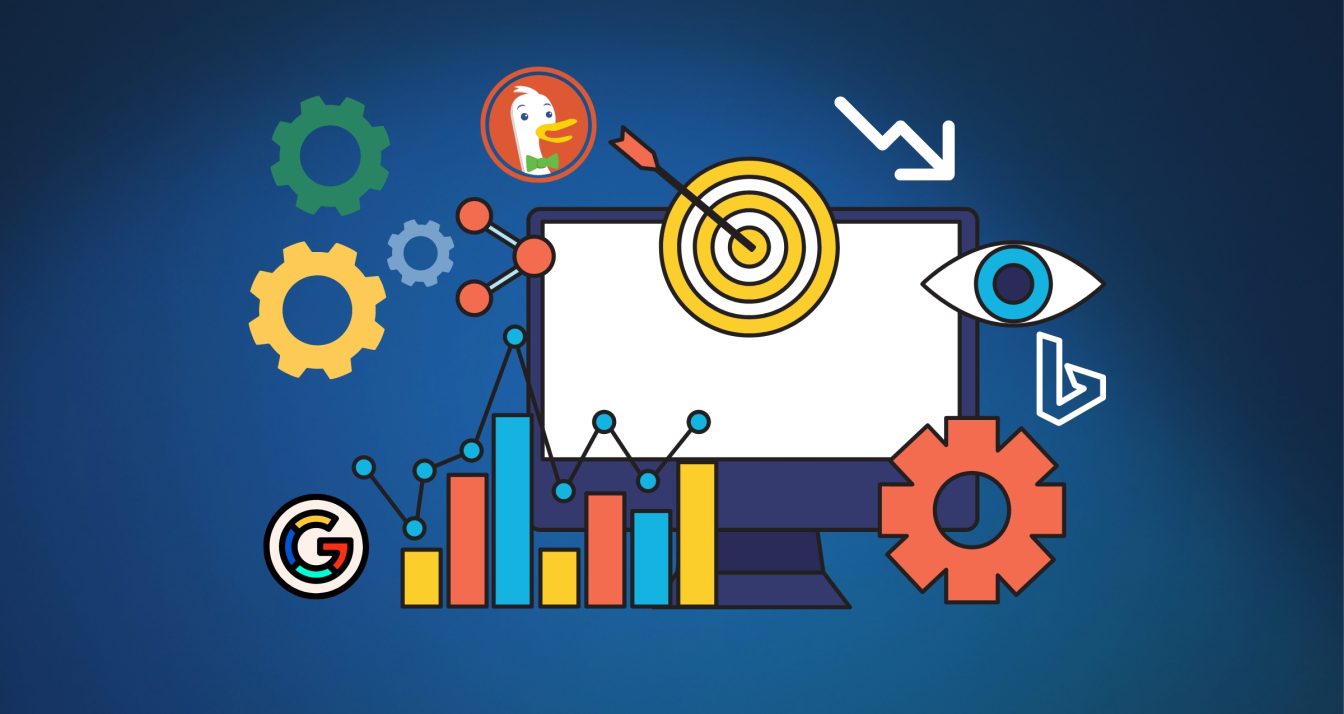 6 December 2023
Looking ahead to 2024, tracking the pulse of search is more critical than ever. Local…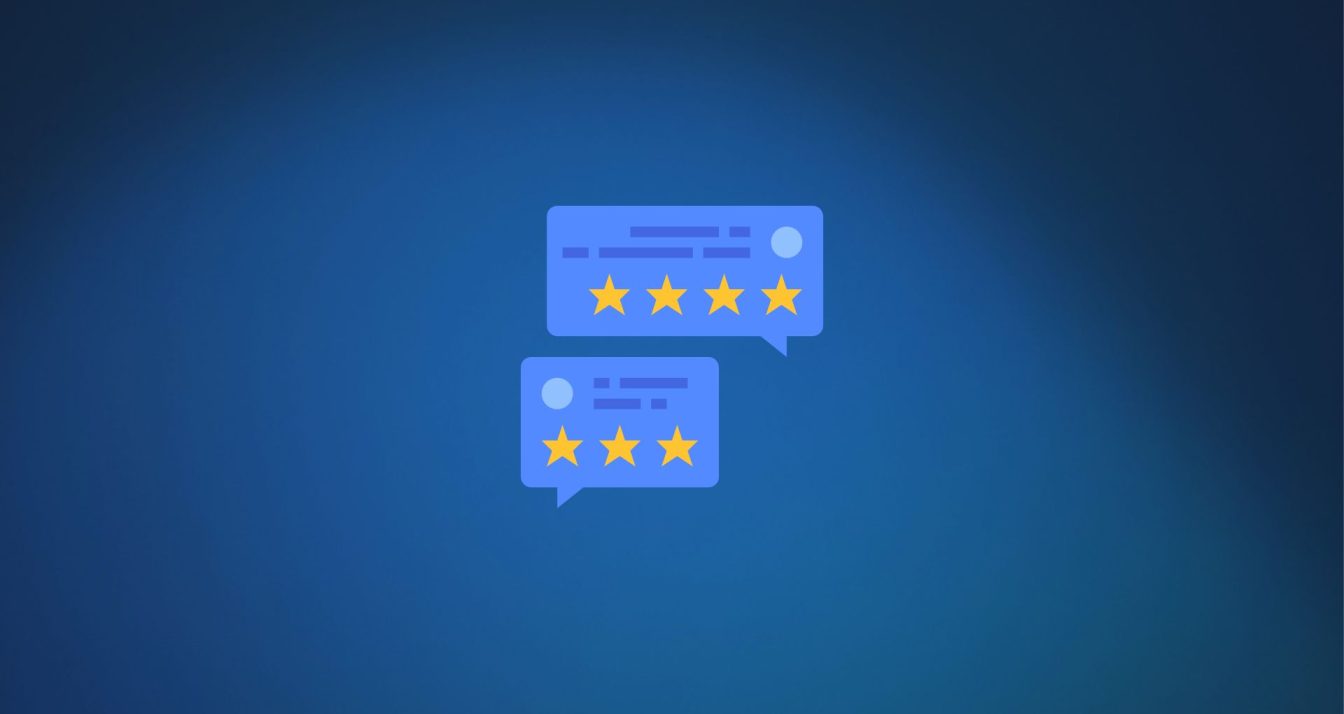 29 November 2023
The authenticity of customer reviews is vital. Without it, reviews left by people on Google…
Subscribe to our newsletter
Receive our best articles and practical guides directly in your inbox every month