Q-Park chooses Partoo to improve the online visibility of their parking facilities across 7 European countries.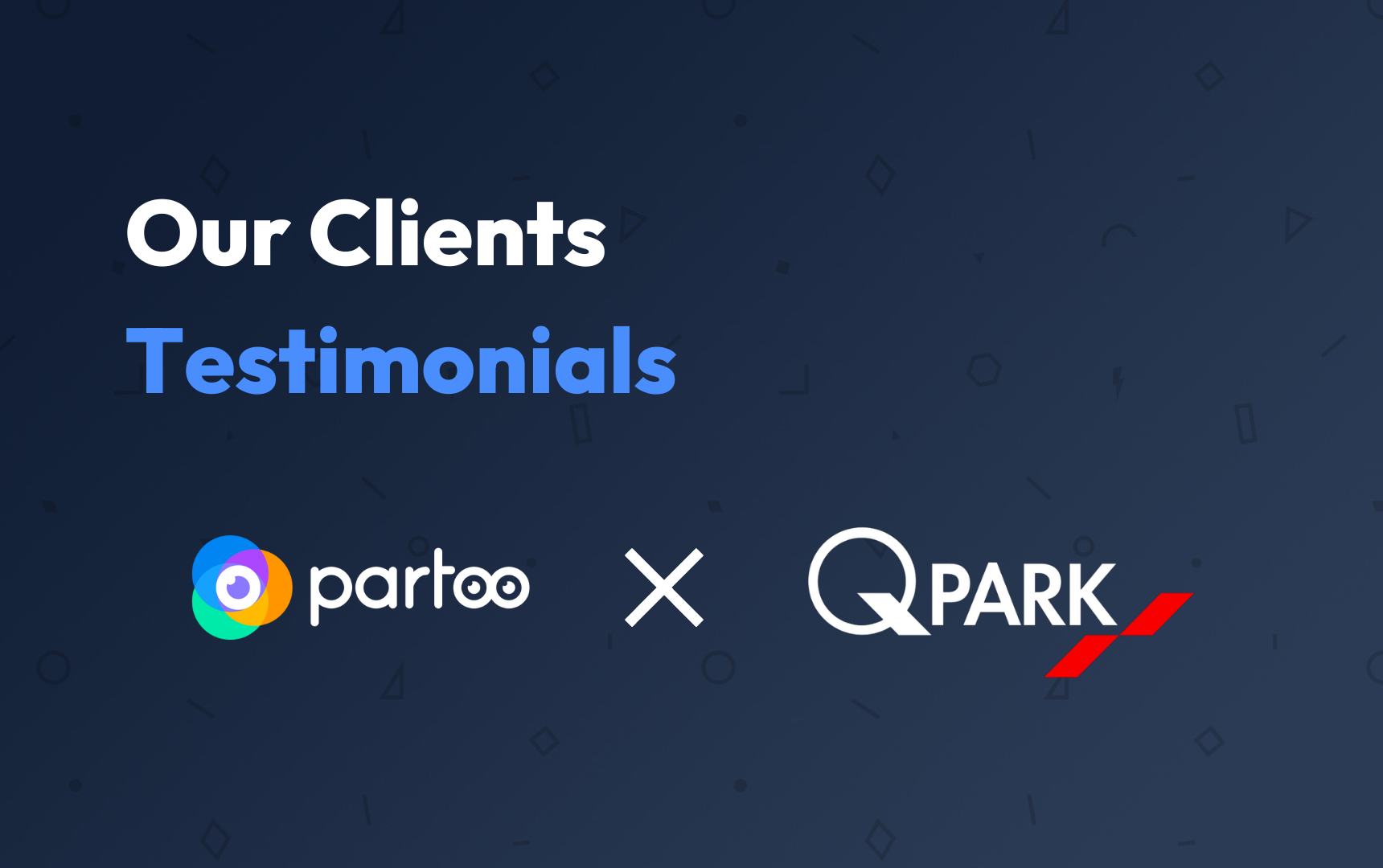 Q-Park is one of Europe's leading parking providers, with more than 570,000 parking spaces in over 3,000 secure, clean, and well-managed parking facilities across seven Western European countries.
Kristel Steegen, Business Process Manager at Q-Park, explains the need for a single solution to manage their Google Business Profiles with up-to-date information across all 7 countries: "Previously it consumed a lot of time to have everything managed only once in a while. Our parking facilities listed online didn't have the attention they needed, and it became obvious that Partoo served as the best solution."
ONE PLATFORM, MULTIPLE LOCATIONS
Partoo optimises the online visibility of businesses like Q-Park and drives additional traffic to your locations through the internet. The simple local SEO solution can be used at a brand level as well as a local level. The tool has the power to increase brand image, influence strategic decisions, through smart dashboards, with the ability to track ROI and improve customer experience.
Previously, Q-Park had either outsourced to local service providers or managed their listings internally, varying across countries. In October 2020, they chose the Partoo solution to centralise the online management of their parking facility listings across The Netherlands, Germany, France, Belgium, United Kingdom, Ireland, Denmark.
David Thomson, Digital Marketing Executive at Q-Park UK confirms that thanks to Partoo they now have more features available for them to take advantage of like Google Posts, which wasn't included in the platform they used before, this is a big win for their Marketing team. Google Posts are also used by their Dutch and French counterparts.
ONE SOLUTION WITH CUSTOMISABLE REPORTS
Q-Park can now use the Partoo dashboard for better and unified reporting, making it easier to compare results across the 7 countries they are located in. The reporting is a lot more customisable, instead of retrieving data of all their locations in different cities, they can now choose the relevant information by selecting particular parking facilities in Manchester for example, and compare that data with another selected group of parking facilities in another city.
This tailored feature helps the team when analysing the e-commerce performance to see if it is matching up with navigation to different sites.
THE TEAM BEHIND THE PARTOO SOLUTION
The tech company employs 300 people, with the customer support department making up the majority in this group. This is what sets Partoo apart from other players in the market. Q-Park makes a special mention of the support they receive, compared to their previous service providers. "With Najoua and the team we now get a response almost instantly, this type of support is a key benefit for us. The onboarding process was simple and we received quality training." says David
A FAVOURABLE SHIFT IN CONSUMER BEHAVIOUR
In 2021 the UK office celebrated having the best Google reviews compared to their competitors when looking at the past 5 years, with an average review rating of 3.9 which is up from 3.7 in both 2020 and 2019. This is a first of many more achievements for Q-Park!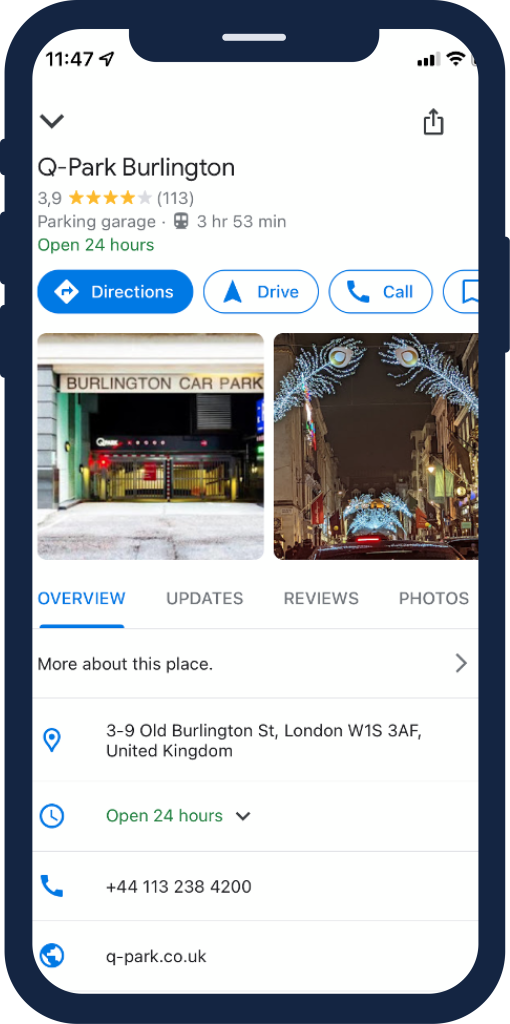 Q-Park has seen some amazing results with Partoo:
82% increase in actions (website visits, calls, and direction requests)
50% increase in views online
52% increase in queries from Internet users
Advice from Q-Park "A centralised tool like Partoo is a must for all businesses with multiple locations!"
To discover the Stellantis &You results after using Partoo Messages, read their success case here.
Get found…online!
Was this article helpful?
Yes, thanks!
Not really...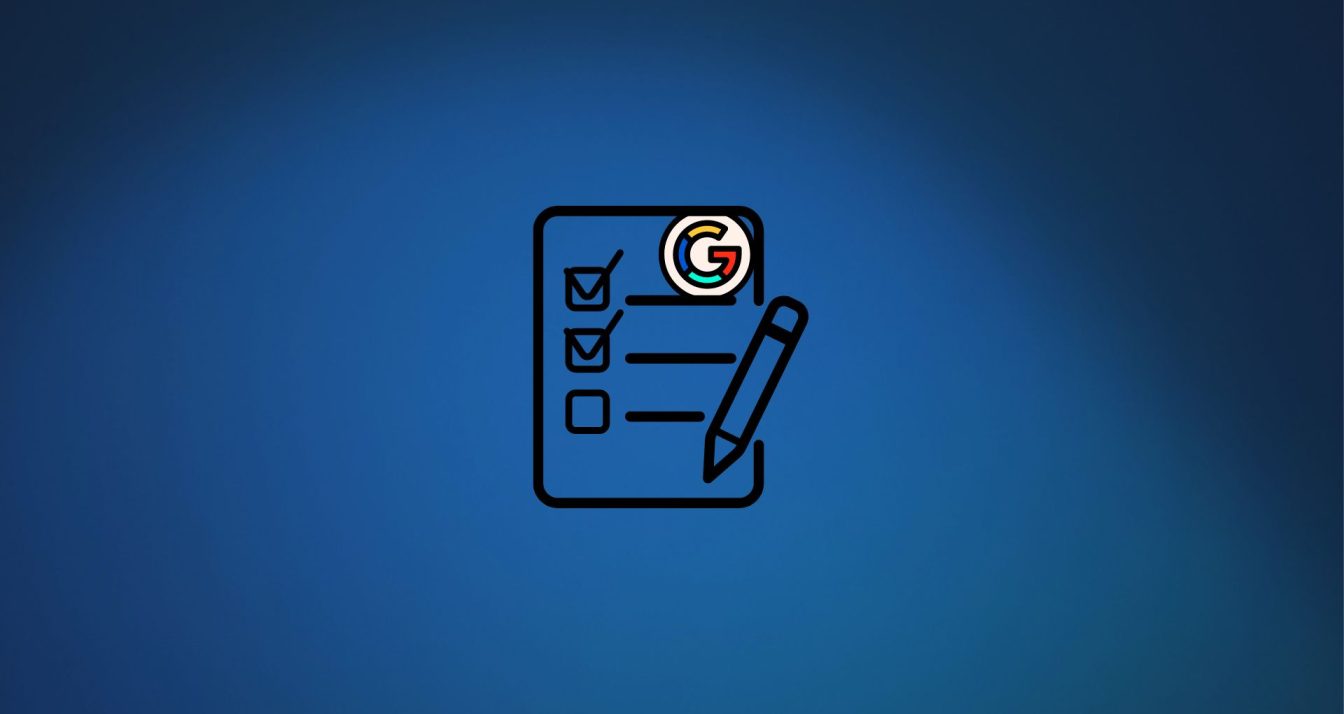 22 September 2023
Google regularly updates its guidelines for businesses using Google Business Profile (former Google My Business)….
31 August 2023
Having optimised, up-to-date Google listings is essential for all businesses in the automotive sector. Dealerships…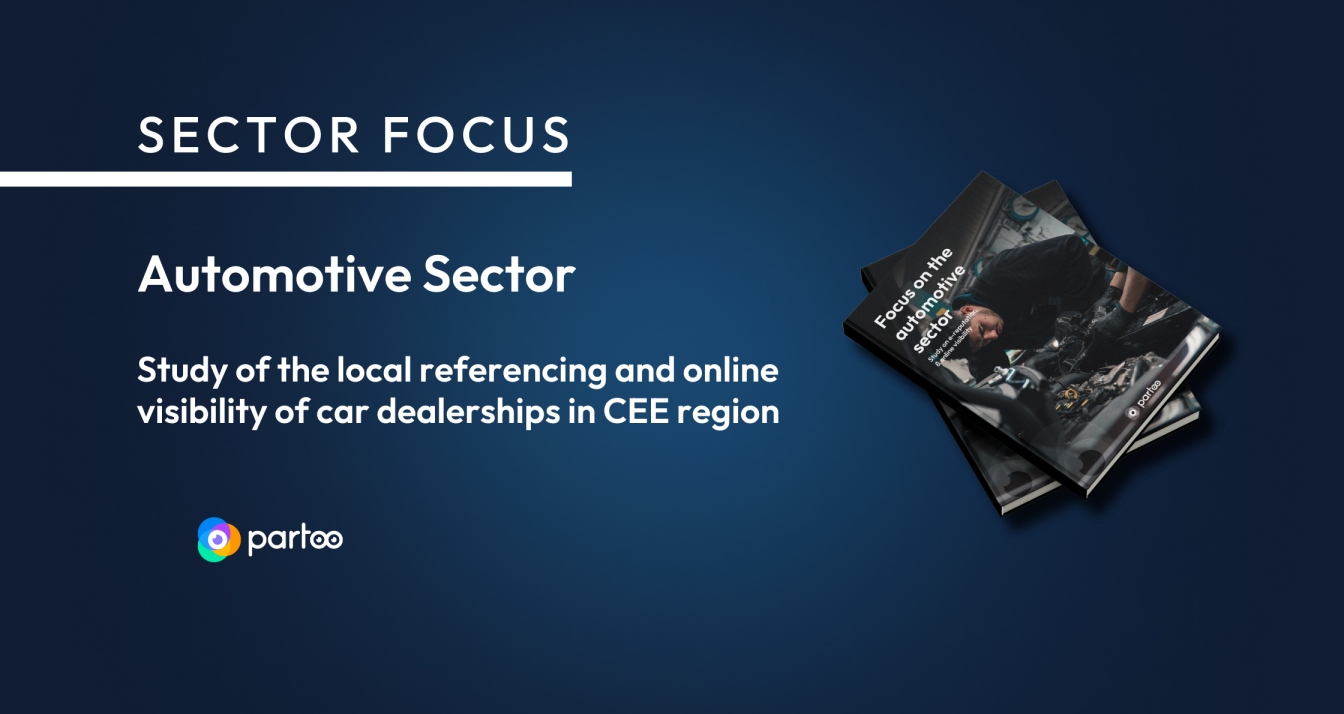 How do car dealerships and car repair centres manage their e-reputation in Eastern Europe? What…
Subscribe to our newsletter
Receive our best articles and practical guides directly in your inbox every month