Shawarmer trusts Partoo to strengthen its brand's e-reputation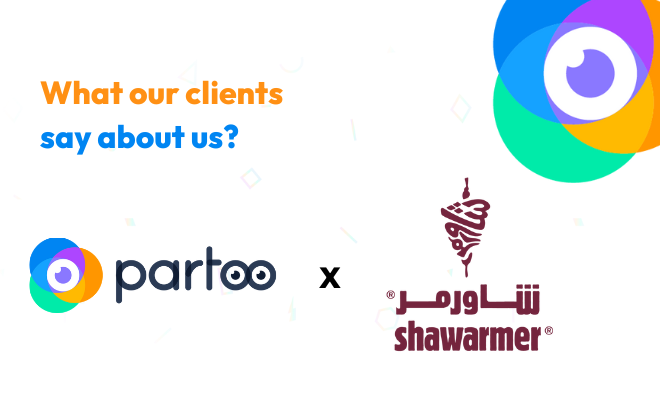 Shawarmer is a quick-service restaurant chain in the Kingdom of Saudi Arabia. True to the name, they specialise in the popular Middle Eastern shawarma sandwich. Their dishes can be found in 22 cities in the Kingdom of Saudi Arabia with over 150 locations.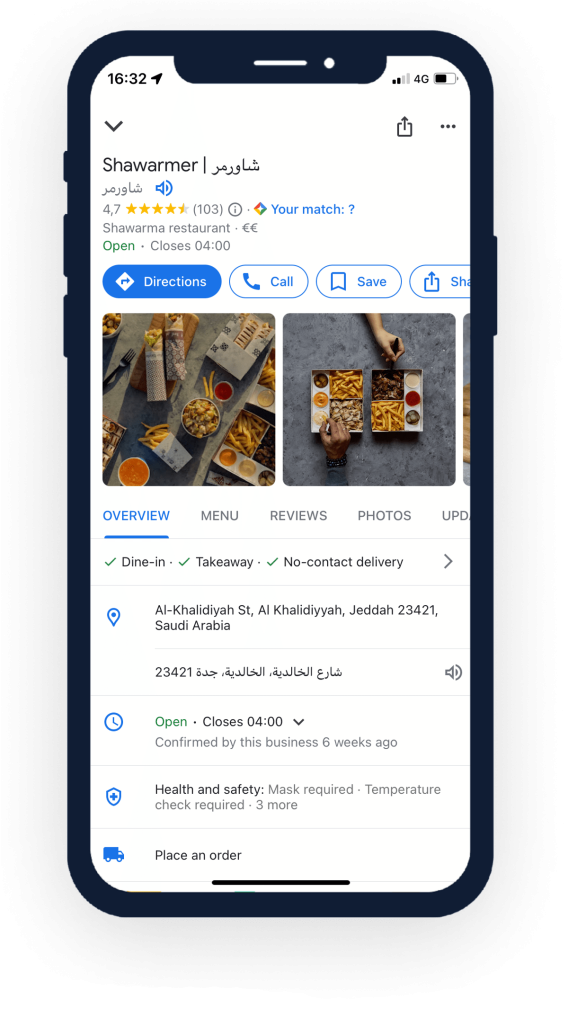 We recently met with Shawarmer's Customer Care Manager, to find out how their experience has been since working with the Partoo solution. Ammar Albar is responsible for all customer care channels including Facebook, Google Maps, WhatsApp, customer phone calls, and more.
Mr. Albar goes on to express the team's frustration in the management of their listings before joining Partoo. "At first we realised that there was a big job to be done when it came to our store listings online, some stores were not added on Google, some were duplicates and there were also listings created on Google that were in fact, non-existent. We lost a lot of sales opportunities!"
He further details the need for a solution that would ease their management of client reviews online "Another challenge we faced was managing the flow of reviews. When we explored working with Google directly, we discovered that we would still have a significant part of the job sitting with us and it would mean doing double the work."
A UNIFIED BRAND MAKES FOR BETTER VISIBILITY
Shawarmer joined Partoo in February 2021 after a seamless onboarding the mission was to build the brand's image online, the first step to achieving this was to clean their listing; remove duplicates, create new listings, and finally delete the "fake" listings. Partoo was able to swiftly take care of the brand's listings to accurately reflect their physical stores.
The next was to ensure each of listing was consistent with the brand image; adding a logo, menu, working hours, etc. This was particularly important to the Shawarmer team, "We needed to have a quick way to adjust each store's working hours to adapt to Ramadan, special events, and so forth, those updates are managed well with Partoo.
For a long time, we didn't rank high on the Google search engine, in fact, we didn't rank at all! This held us back in many ways, when you would search for "shawarma" we weren't ranking in the search results. But now, thanks to the excellent work of Partoo we are now visible on the tech giant's search engine."
Partoo helps businesses like Shawarmer to get closer to their clients thanks to our offerings which help you to get found online, through the optimisations of your listings, ultimately increasing the traffic to your locations.
Get chosen by internet users thanks to our central platform where you can easily manage all your customer reviews and business messages, continue to read this article to discover how Shawarmer boasts of their vast improvement with their clients since partnering with Partoo.
E-REPUTATION MATTERS
The sandwich brand uses Partoo's Presence Management and Review Management product, when we spoke to them about what they valued the most about working with us, they made a special mention of the impressive improvement in their e-reputation results since joining the family. For one, this year was the first year they achieved an average rating of 4 across their 150-plus stores on Google! This came as a result of granting customer notifications to their local managers. "During this period, I had decided that everyone needs to hear what customers are saying about their stores so we added a notification to all, when they start to see what customers are saying, they start to act, showing customers you care matters! "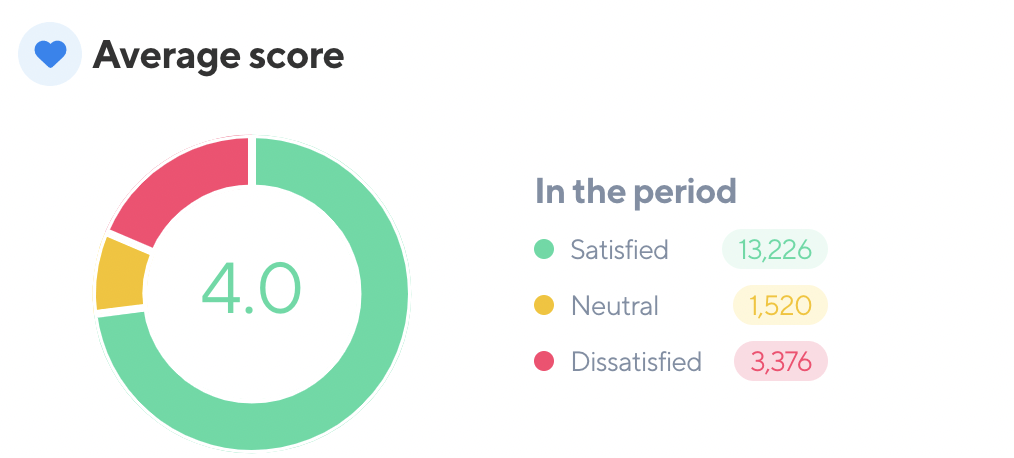 Partoo is accessible at both headquarter level as well as to local managers, as part of their strategy, Shawarmer handles all reviews centrally, making it part of Ammar Albar's daily duties, this way one tone of voice is achieved across all channels, the treatment of customer reviews has become simpler for his team, with the option to filter for treated and untreated reviews, making it quick to respond to customers online.
Ammar admits that e-reputation matters "Replying to customers is the ultimate goal. When we have replied a huge number of people will either change or delete their original negative review." The Shawarmer Customer Care Manager smiles and says "We also noticed that at times customers become more loyal to the brand, for example, we have one customer who voluntarily replies to negative feedback on Twitter on our behalf."
When the channels team compared the Google Map contribution against all their other channels in terms of customer feedback it wasn't even 1%, now that they have started to listen to their customers, to respond to them, Google reviews are the no.1 ranking channel, higher than IG, Email and Facebook!
But what about the results in numbers?
62% increase in actions (website visits, calls, and direction requests)
64% increase in views online
68% increase in queries from Internet users
A MESSAGE FROM ONE CUSTOMER EXPERT TO ANOTHER
Now with over 400 talents employed at Partoo, time and time again a special vote of thanks is given to the people behind the solution. "We are happy to share that when internet users now search for shawarma, our brand Shawarmer is visible in the search results, this is all thanks to the help we have had from Najoua who is always giving us advice on strategic ways to optimise our listings, from adding keywords to our posts to activating the menu online. The Partoo team responds quickly via their live chat feature, I love it! They are ready to give a step-by-step explanation when it comes to solving any issues, and in most cases, they go the extra mile and offer to take care of it themselves. I personally enjoy fixing any bugs because it empowers me!" says Ammar Albar.
Since improving their local SEO ranking and realising the importance and impact of organising Google Maps, thanks to the helpful tips from Najoua, the team has started investing in Google ads as well as other paid actions.
EXPANSION PLANS FOR SHAWARMER IN THE MIDDLE EAST
Now available in select stores, Shawarmer has introduced their breakfast menu, Breakfast Shawarmer is now their sub-brand, the challenge for the team to successfully launch their breakfast concept and optimise their Google Posts and restaurant menu justifications.
Further to this exciting news, the food chain will soon be available in Egypt, and expansion plans for UAE are also underway!
In conclusion, Shawarmer advises that any company with more than 50 stores must go with a company like Partoo, "there is so much value in clean data that is seen by the public, its the company image, just like a website, a listing should equally be well presented."
You can now manage your restaurant's menu directly from Partoo, find the full article here
Was this article helpful?
Yes, thanks!
Not really...
26 May 2023
For the second year running, we are publishing our study on the behaviour of Europeans…
Many large fashion chains (ready-to-wear, premium, luxury, shoes…) already use a Store Locator. And rightly…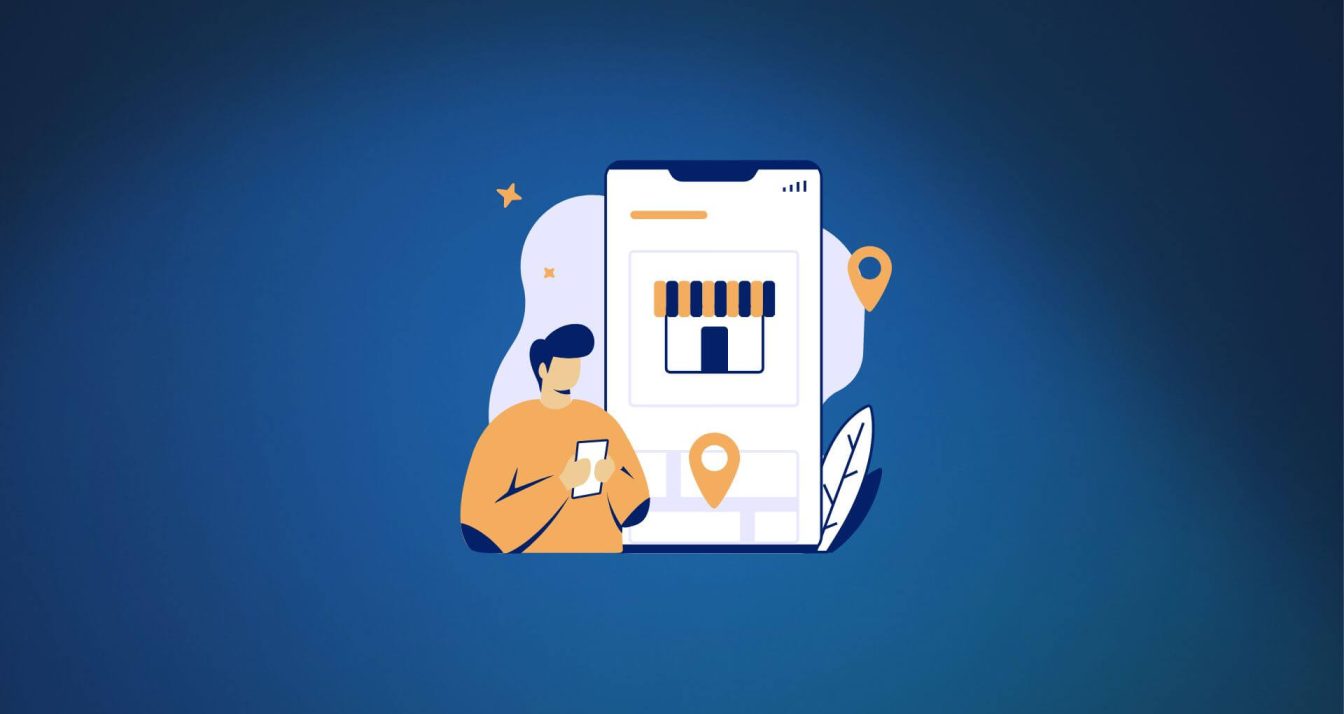 25 May 2023
Have you decided to implement your Store Locator project? Congratulations, an optimised Store Locator will…
Subscribe to our newsletter
Receive our best articles and practical guides directly in your inbox every month