Looking to improve your drive-to-store traffic on google my business but don't know where to start? Here, we explore the subject in detail.

There is lots of marketing you can do to bring online regulars into your store. Indeed, with 88% of internet users who have done a local search then visiting points of sale under 8 km from their home, it's clearly worth being visible at the right time. So, without further do, let's start by looking at your current digital situation.
1. Just starting off with digital?
You might not know much about Google My Business: the key local SEO tool in retail. Well, it's THE digital shop window for your stores that allows internet users to find you: your address, phone number, photos, opening times, website link, reviews, etc.
On average in retail, a Google listing appears in search results thousands of times per month. This is huge! Start learning a little more here.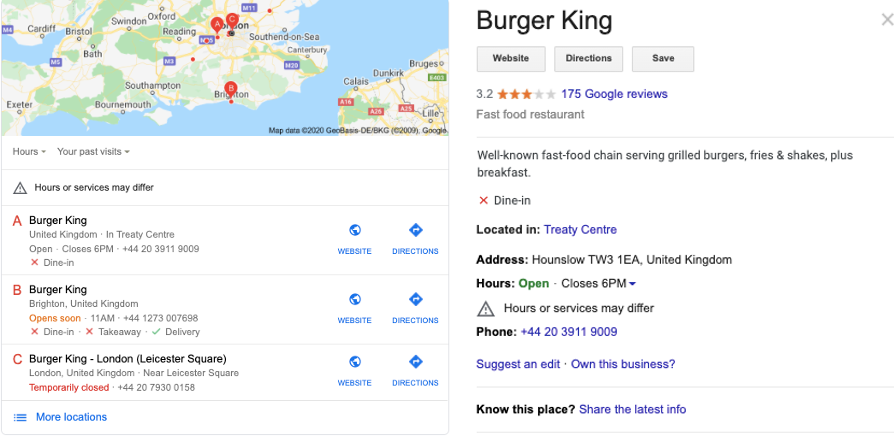 Created a few Google My Business listings before, but yet got to your entire network? Careful: listings may have already been automatically created by the Google bots or even internet users without your knowledge. Your starting point should be to take ownership of each of your listings to control your information.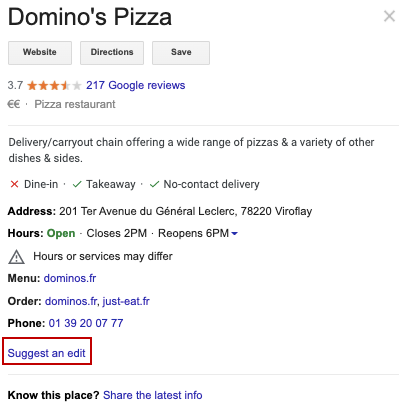 2. Already aware of these issues but want to take things further?
Your information is up to date on Google My Business and other platforms like Facebook, Waze and Yell.com. Excellent work. However:
Need to change your opening times for some special reason or upload your new logo to Google, Waze and Facebook?
Rather than spending weeks doing everything manually, or bringing in a web agency, there are solutions that help you make these changes automatically. Software company Uber took advantage of this in 2016, when it changed its logo and slogan instantly on various platforms for hundreds of points of sale.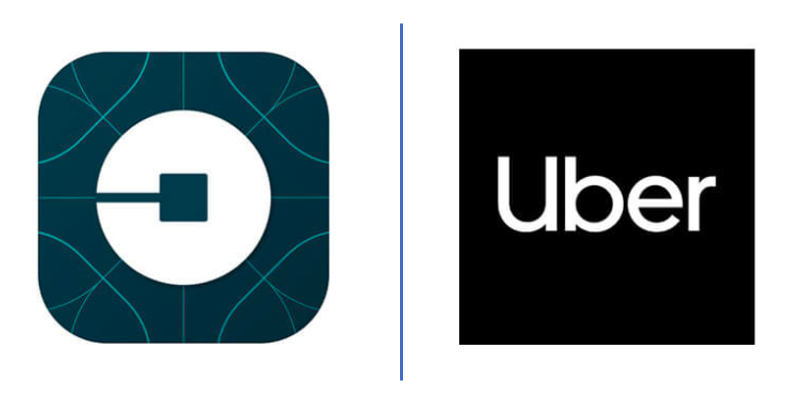 Network expanding or facing closures? It's important to create a presence for your new points of sale as soon as possible: Make listings ahead of time, announcing opening dates on Google.
With closures, you should make it clear that stores are "permanently closed" so people don't travel to them for nothing. Meanwhile, take the opportunity to publish a Google Post suggesting a nearby store that's staying open. This will stop customers going to the competition.
Planning building or renovation work at a point of sale? It's better to state that it's temporarily closed to avoid misleading customers. Did you know that in 2019 the financial services company LCL is renovating all its branches (40 a month)? This involves closing them temporarily and warning customers while indicating the nearest open branch through Google Posts.
Want to make sure internet users can find you on a range of platforms like directories, GPS services and social media? If you want to appear at the top of search results, know that multicasting, being consistent with and updating your information regularly are seen as crucial by Google. This is known as Domain Authority and NAP Consistency. The aim here is to decide which sites are most important (e.g. Facebook, Apple Maps, etc.) and share your store information on each of them. Yes, there is plenty of work involved, but your users will thank you.
Using a web agency and focusing all your efforts on AdWords-type paid SEO? Careful: paid SEO is built on organic listing, so you need to build strong foundations. Hold off on advertising via Google or Waze if 30% of your stores aren't listed, or their information isn't up to date.
3. Don't fit into the above categories?
Some brands have specific models that require special digital strategies. Here are some examples:
Have a seasonal business? You will need to make your opening times in different periods clear. Holiday Cottages, the UK-based company has understood this well. The brand always keeps its information up to date for internet users, despite changes to opening times due to seasonality and seasonal closures.
Part of a network of independent businesses or franchises? Managing these networks is complex as decisions don't always affect everyone. For example, the Brit Hotel network comprises around a hundred independent hotels. Headquarters decided to offer its network members a digital solution at a special price, which led to 40 hotels subscribing in the first year, 20 in the following 6 months and more after that. If you'd like more details about the digital issues faced by networks of independent businesses, find a testimonial from BigMat here. If you want more information about franchise networks, here is the experience of Guinot Mary Cohr salons.
Does your brand love organising pop-up stores? With pop-ups, you need to quickly appear at the top of the search results when they open, but also make sure the listing disappears immediately once they close.
With Partoo, "Get found… online!"
About Partoo:
Partoo makes you visible everywhere, at any time by generating up to 7 times more contacts than your website, boosting your drive-to-store traffic and improving your customer interaction with reviews.
We provide services to 80,000 outlets and 300 brands in Europe, including Carrefour, Starbucks, Burger King, Promod, Toyota, LCL, Groupama and more…