Messages: Take advantage of the Conversational Marketing trend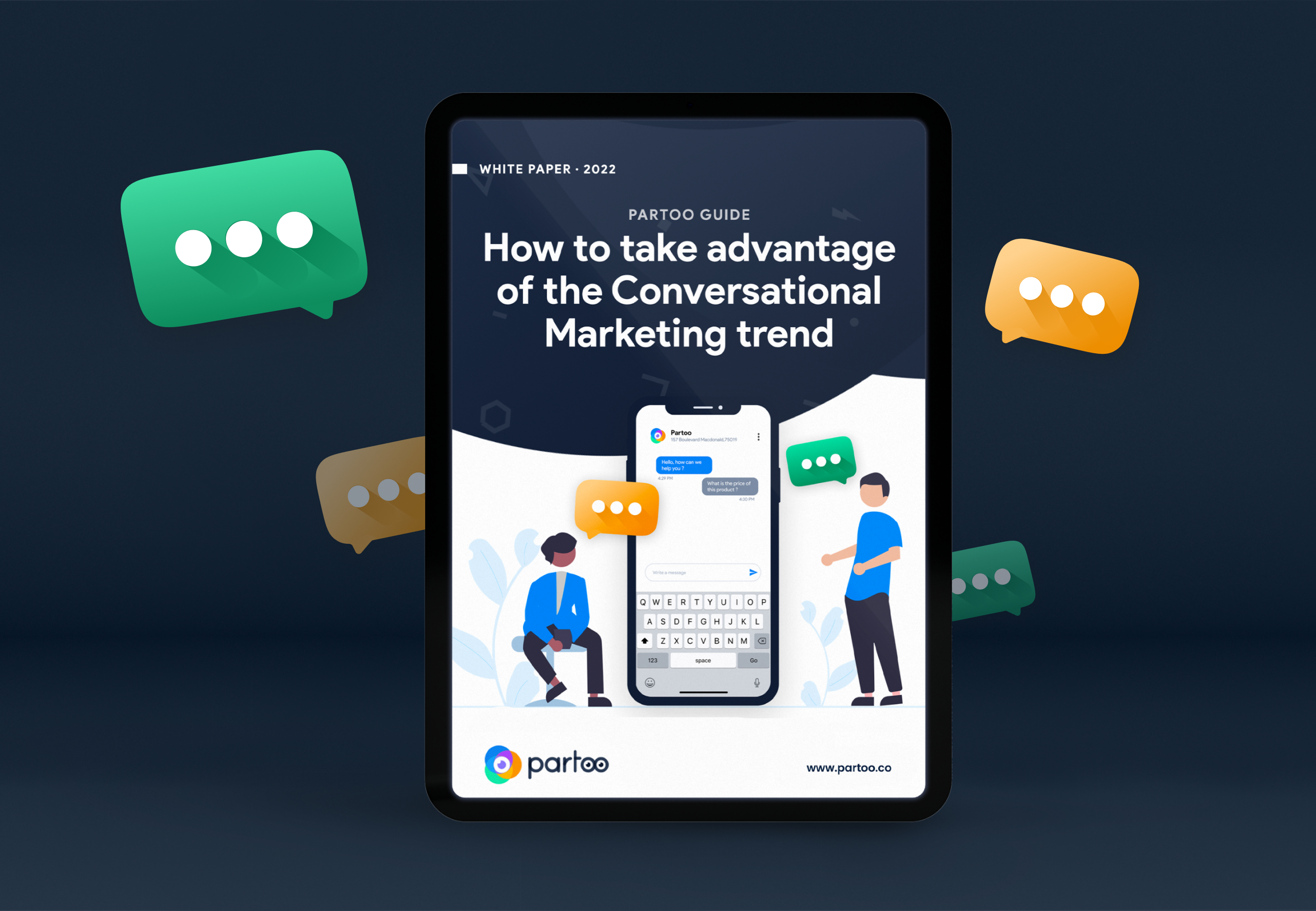 With 47% of consumers who are willing to make a purchase through chat platforms, businesses can no longer ignore the powerful Messages feature as a sales-generating tool. To stay ahead, there is a need to exploit opportunities from the future of Conversational Marketing.
Businesses of all sizes are beginning to appreciate messaging as a way to reach their clients and future customers easily. However, there is more! Soon, the messaging features offered by the likes of Facebook and Google will be a powerful tool for brands to lead their consumers through their full customer journey, this is what is called conversational marketing.
To help you prepare for this trend, Partoo has launched its Messages product, designed to be perfectly compatible with Google Business Messages. In accompaniment, we have also put together this comprehensive Messages guide.
What you will discover in the Messages guide:
Demonstration of the explosion of conversational commerce
Messaging and business: application examples
Partoo's Messages product to manage your chats
Success stories: Stellantis & King Jouet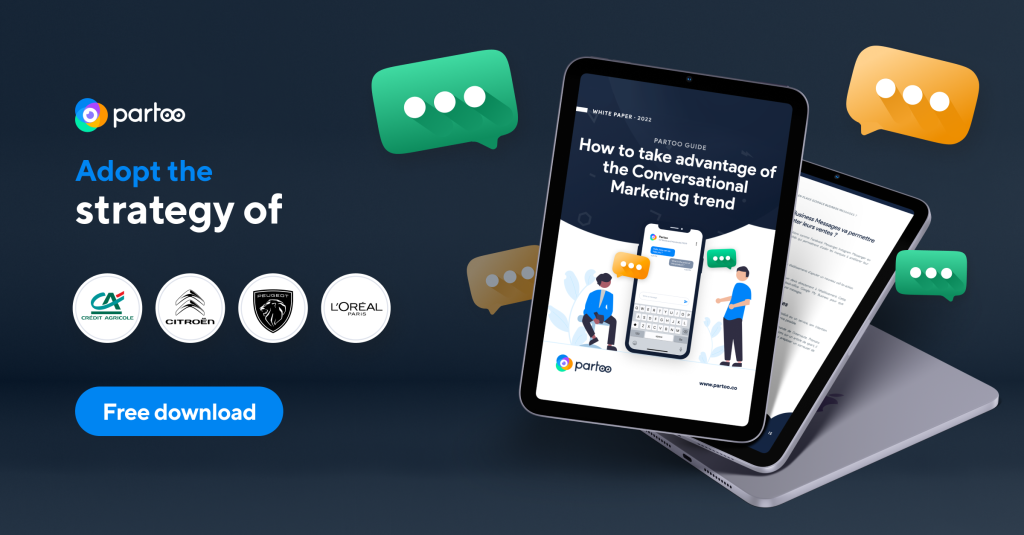 Demonstration of the explosion of conversational commerce
Conversational commerce can be defined as the propensity of users to interact with businesses, through messaging applications (Google Business Messages, WhatsApp, Facebook Messenger…), chatbots, or voice assistants (Siri, Google Home…). In recent years conversational commerce was mainly of interest to e-commerce, however, it is now starting to be relevant for physical commerce as well.
Our white paper goes into detail about the benefits of conversational commerce for physical stores, and we share some findings from consumers on their preferences when it comes to the different means of communication with brands.
3 insights on the consumer experience with different means of communication

Messaging and business: application examples
When developing a strategy for your business and brand, decision-makers must explore the impact a new product or service has on other teams, both at headquarter level and store management level. There are three main departments that benefit from Messages, namely, Customer Service, the Marketing teams, and the Omnichannel.
In this white paper, you will discover how innovative brands like Carrefour, Nespresso, and Leroy Merlin are already exploiting messaging. You will also find out how to adopt a strategy to prepare for the implementation of Messages.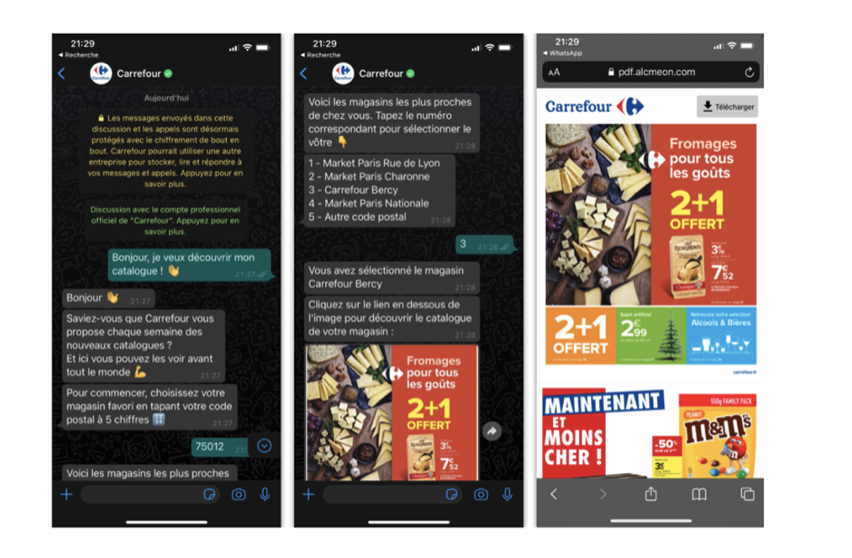 Partoo's Messages product to manage your chats
The big challenge businesses face is the management of information, queries, and purchase requests received from prospects and customers, in the form of messages. A solution like Partoo Messages allows its users to centralize and manage all messages received on Google Business Messages from a single platform.
To fully exploit the Partoo Messages product, we advise you to first set up your Google Business Messages on your Google Business Profile account.
Success stories: Stellantis & King Jouet
The multinational automotive company Stellantis chose Partoo as their solution to introduce Partoo Messages in their teams, across 7 European countries. King Jouet, a well-known French toy store for children, also tested the product across 16 of their Sales outlets in France.
In this White Paper we reveal some of their biggest achievements since the trial of the Messages, we invite you to read how Stellantis and King Jouet reached their results.
For any questions, please feel free to reach out to us.
Get found…thanks to Messages!
Was this article helpful?
Yes, thanks!
Not really...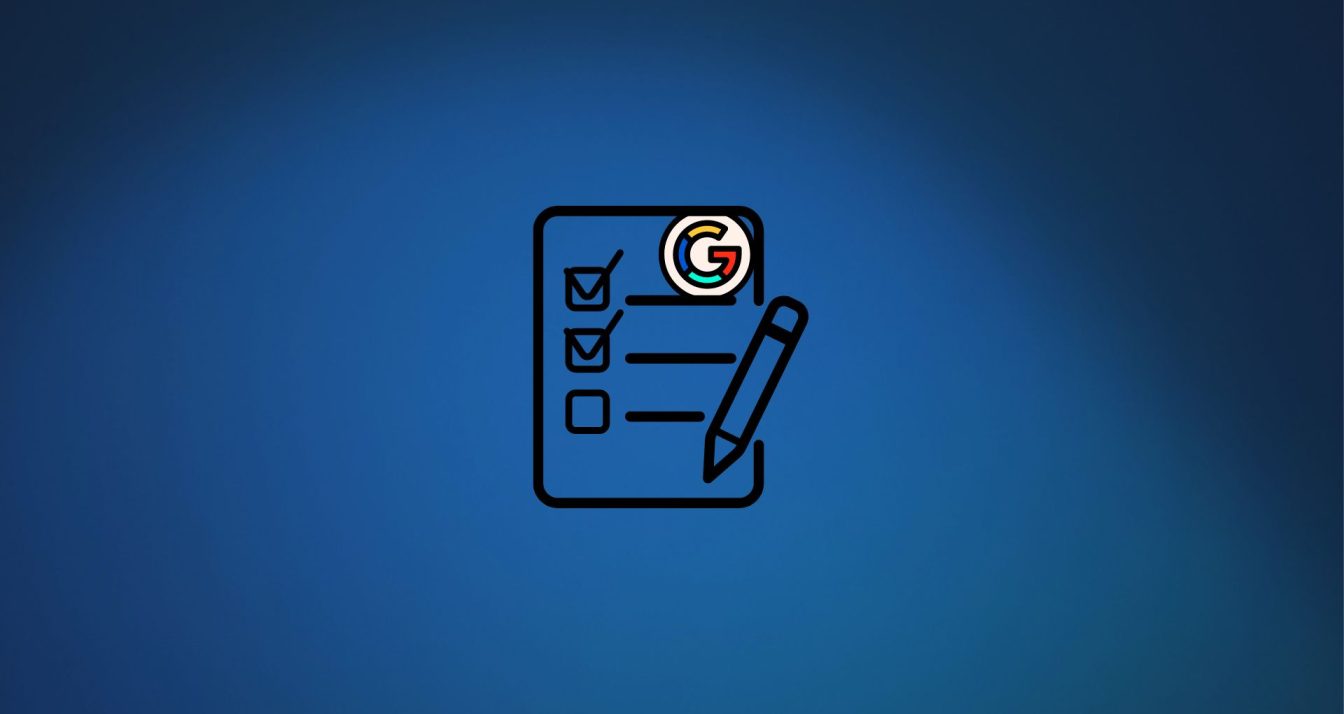 22 September 2023
Google regularly updates its guidelines for businesses using Google Business Profile (former Google My Business)….
31 August 2023
Having optimised, up-to-date Google listings is essential for all businesses in the automotive sector. Dealerships…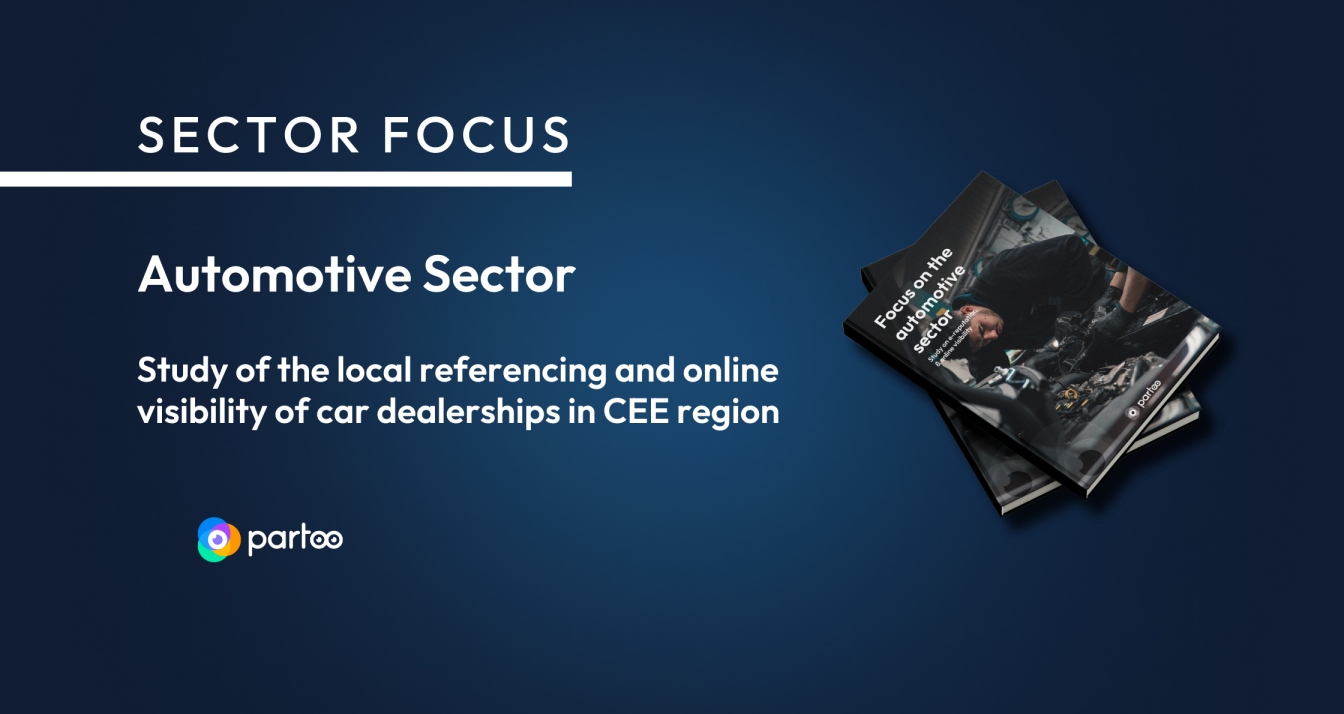 How do car dealerships and car repair centres manage their e-reputation in Eastern Europe? What…
Subscribe to our newsletter
Receive our best articles and practical guides directly in your inbox every month