Is Your Store Locator Hurting Your SEO?
In 2022, roughly 46% of Google searches had local intent — people looking for businesses and services near them. With almost half of mobile searches being local, it's clear that operating without an optimised online presence for local search is marketing malpractice. 
Yet many brands fail to realise the immense power and impact a Store Locator can have on their local SEO and overall conversion rates. An ineffective, broken, or outdated locator can actually end up costing companies thousands in lost revenue every year.
In this comprehensive guide, we'll dive into the specific SEO pitfalls that inadequate Store Locators typically fall into, ranging from site architecture issues to problems with accessibility and mobile experience. We'll also provide actionable solutions to diagnose and resolve these problems through locator audits, schema markup implementation, load time optimisation, and dedicated location pages. 
Dominating local SEO in 2024 requires a laser-focused approach to your Store Locator user experience (UX). By following the advanced strategies outlined here, you can turn your Store Locator from an untapped utility into a core driver of organic visibility and converted traffic. Ignore locators at your own risk — 73% of retail customers use multiple channels during their shopping journey.
SEO Pitfalls of an Ineffective Store Locator
The difference between a good locator and a great one is no longer negligible; in fact, it may decide the fate of your business in intensely competitive markets. Use the tips below to become an authority in locator-specific SEO and make yours a customer conversion machine.
Outdated, Insufficient Content – Irrelevant for Searchers
Keeping your locator data regularly updated is Locator Management 101, yet many fail at this basic task. Contact info, addresses, store hours, services — if any of this information is inaccurate, you are essentially sabotaging the experience you offer searchers.
This destroys trust and authority. After all, if searchers can't rely on your business info being current, why would they rely on you for anything else? Inaccurate data is like serving expired food to your customers. They may end up going to the wrong place or finding your store closed, which could frustrate them and deter them from coming back. Rigorously maintaining clean, fresh data is the only way to stay relevant.
Beyond accuracy, locators need engaging, optimised content to attract searchers. Location descriptions, photos/videos, service details, events, and reviews bring pages to life while targeting relevant keywords. Without robust content tailored to each location, pages lack substance and struggle to rank. Rigorously maintain fresh, optimised content across all locator listings to stay visible and build relevance.
Use a dedicated software like Partoo to centralize store information. To coordinate information, it's best to designate a point person responsible for monitoring and distributing timely updates across departments. The cost of outdated Store Locator data is easily measured in lost conversions.
Poor Site Architecture – Impacts Crawling
Locators live and die by site architecture. A non-uniform site architecture can make it difficult for search engines to understand your Store Locator. Silos, broken chains, excessive nesting — these structural deficiencies shackle your ability to rank.
To maximise crawl efficiency, every location must have its own dedicated page with proper URL formatting and indexing directives. Consolidate related pages under cohesive subfolders. 
Optimise internal linking between location pages and key site-wide templates. Eliminate unlinked orphan pages and restrict protected pages. Control what gets indexed through robots.txt and meta noindex as needed. 
With expert architecture, your locator content will be crawled in full, fuelling relevance for localised keywords. Leave no page unseen.
Broken Location Finder – Frustrates Internal Searchers 
Even minor technical issues like misfiring proximity searches or inaccurate auto-locate features undermine user experience. If searchers become frustrated, they bail.
Rigorously test locators across environments and devices. Monitor analytic flows to catch points of failure. Prioritise fixes that resolve prime user pain points.
Broken locators repel customers. Dedicate resources to continuous improvement through monitoring and regularly applying user feedback. Don't let avoidable defects drive searchers away.
No Schema Markup – You need Tags for Rich Results
Schema.org markup unlocks enhanced presentation across SERPs, yet shockingly, most locators still don't implement it. That's free real estate left on the table.
As detailed in our expert article, What is Schema.org markup and what does it do?, data from everyday information like addresses to full listing LocalBusiness tags, proper schema optimization makes your brand stand out prominently with rich results.
Follow Google's guidelines to mark up name, address, coordinates, opening hours, images, services, ratings and more. Test markup using Google's Structured Data Testing Tool.
Users click on rich results 58% of the time, compared to a CTR of 41% for non-rich results. Don't surrender competitive visibility; structured metadata expands your SEO impact exponentially.
Slow Loading Times – High Bounce Rates
Site speed is a ranking factor, but more importantly, slow load times directly translate to negative on-site behaviors. Even an extra second of load time could be causing your sky-high bounce rates.
Servers that host your Store Locator should be well-parameterised and maintained to enable a high loading speed. Audit page weight, enable compression, optimise images, and upgrade hosting to improve site speed. For locators, every location detail page must load lightning-fast, so implement caching and CDNs to distribute resources globally.
Over time, monitor speed KPIs in analytics and run user tests to identify bottlenecks. A high loading speed is essential for a good user experience, not to mention an invaluable SEO approach. Customers are impatient and may leave if your Store Locator takes too long to load. The faster your sites load, the more revenue you'll capture.
Clunky Mobile UX – Poor On-Site Behavior
As mobile dominates search, an ineffective locator UX on smartphones destroys every other optimisation you implement. Slow, cluttered, or confusing, a poor mobile experience tanks engagement.
Adopt responsive design, efficient layouts and streamlined journeys. Position key actions prominently. Optimise speed through caching, compression, and performance budgeting.  
Test across devices in real-world conditions. Identify usability pain points through analytics and user studies. Iteratively enhance mobile UX through research-backed optimisation.
With refined locator experiences on mobile, you amplify conversions across platforms. Smooth navigation and frictionless paths turn searchers into loyal customers.
Optimising Your Store Locator for SEO
Now that we've diagnosed the most damaging SEO pitfalls of ineffective locators, let's explore the specific optimisation strategies that will transform yours into a high-performance SEO machine.
When crafted with precision and insight, a locator becomes the cornerstone of your entire localised ranking potential. The advanced optimisations detailed in this section will unlock immense organic visibility through enhanced on-page factors, improved technical fundamentals, and superior usability.
By following the cutting-edge locator SEO plays below, you can build a differentiated competitive advantage that entrenches your brand across critical geo-intent keywords. The visibility lifts will compound over time as your authority accumulates exponentially.
Once woven together into a comprehensive optimisation plan, these targeted locator enhancements generate impact far beyond the sum of their parts. They present an immense growth opportunity just waiting to be seized. Now let's dive into the locator SEO tactics that separate market leaders from the rest of the pack.
Dedicated Pages for Each Location – Boosts Page Authority
To maximize locator SEO, every location must have its own dedicated page. It enables marketing professionals to add dedicated, specific content for each point of interest (POI). Consolidating locations costs you exponentially in lost ranking potential.
Individual location pages allow targeted optimisation for surrounding geo and keyword opportunities. Pages accumulate authority which develops value for the entire site/ domain. By creating location templates, your pages have the opportunity to scale while still enabling unique customisation. Tech buffs will streamline internal linking structures around your location pages to distribute equity.
With robust location pages with thoughtful design that allows for room to flourish, you construct an authoritative architecture, locking in a strong local SEO ranking. Don't leave any of your POIs behind.
Interwoven, Strategic Content – Targets SEO Keywords
The easiest quick win regarding content marketing would be to write brief descriptions of each location, including information about layout, products, and available services. Experts would then add photos or videos of each location to give potential customers a feel for the location's atmosphere and offerings.
To optimise the customer journey, include links to product pages for items that are available at each location, helping customers find what they're looking for before they even visit the space. And for SEO, incorporating customer reviews of each location builds trust and encourages potential customers to visit. Promote upcoming events or sales at each location to generate excitement and attract new customers.
By optimising your Store Locator pages, you can attract more potential customers from search engines to your physical locations and boost revenue. It takes investment, but a strong strategy targeting local keywords will improve your website's ranking in local search results.
Schema Markup for Rich Results – Improves CTR
Rich search result eligibility hinges entirely on proper schema markup implementation. As detailed in our expert article, What is Schema.org markup and what does it do?, the benefits can elevate a locator's entire competitive visibility.
Mark up your locator with Organization, LocalBusiness, PostalAddress, GeoCoordinates and other relevant schema. And while you're at it, be sure to ensure full mobile compatibility. Featured snippets, knowledge panels, enhanced maps and other rich results boost CTR by up to 30%. Measure impact through position tracking and experiment with new schema extensions.
Locators marked up with crucial schema.org information stand out across the entire funnel, from early brand impressions down to location pages. Schema helps every customer touchpoint convert.
Fast Load Times – Reduces Bounce Rate
Page speed optimisation should be an urgent, ongoing priority for every locator. High-net-worth individuals don't have time to waste waiting for pages to load. Slow sites cost your POIs valuable conversions.
Optimize your technical stack to continuously monitor page load KPIs in analytics and run user tests to catch new bottlenecks. Diagnose excessive server response times, page weight bloat, unoptimised images, inefficient scripts and other speed sinks.
At scale, leverage performance budgets, CDNs, caching, lazy loading, and other advanced speed optimisation techniques. Faster load times reduce bounce rates, extend time on page, and boost conversions.
Mobile Responsiveness – Better On-Site Behaviour
If locator site speed is priority one, mobile responsiveness should be priority 1A. With mobile dominating search, a poor mobile user experience tanks conversions.
Implement responsive design scaled for all devices. Optimise page layouts for reduced scrolling and prominent calls-to-action (CTAs). Validate cross-browser compatibility. Enable pinch/zoom on maps.
Simplify navigation menus and journeys to streamline user journeys. Position search bars and filters accessibly. Compress page weight through selective content loading. And separately from your website at-large, be sure to monitor mobile analytics closely.
By perfecting locators for mobile users, you capture high-intent traffic in peak conversion moments. Remove all friction from mobile journeys to boost on-site behaviours.
Advanced Filtering Options – Helps Searchers Find The Right Location
Converting searchers depends on connecting them with the optimal location for their needs, fast. Well-thought-out filtering options are key.
Offer filters for location type, services, amenities, hours, product availability and other attributes. Present filter options in an accessible manner without overloading the interface.
With intuitive filtering tools, searchers find locations precisely matched to their intent, converting significantly higher. Satisfy searchers by empowering their location choices.
Clear CTAs – Converts Searchers Into Customers
Once searchers land on location pages tailored precisely for them, clear CTAs drive conversion. Embed CTAs into page design: "Get Directions", "Book Appointment", "See Wait Times", etc. Reinforce with buttons and action-oriented messaging. E-commerce sites can connect Store Locator data with click-and-collect information for a seamless customer journey.
When users know what to do next, they won't abandon their visit and will actually visit your POI. Effective CTAs should be triggered contextually through analytics-based behavioural targeting. Strong website designs will retarget searchers across channels until they convert.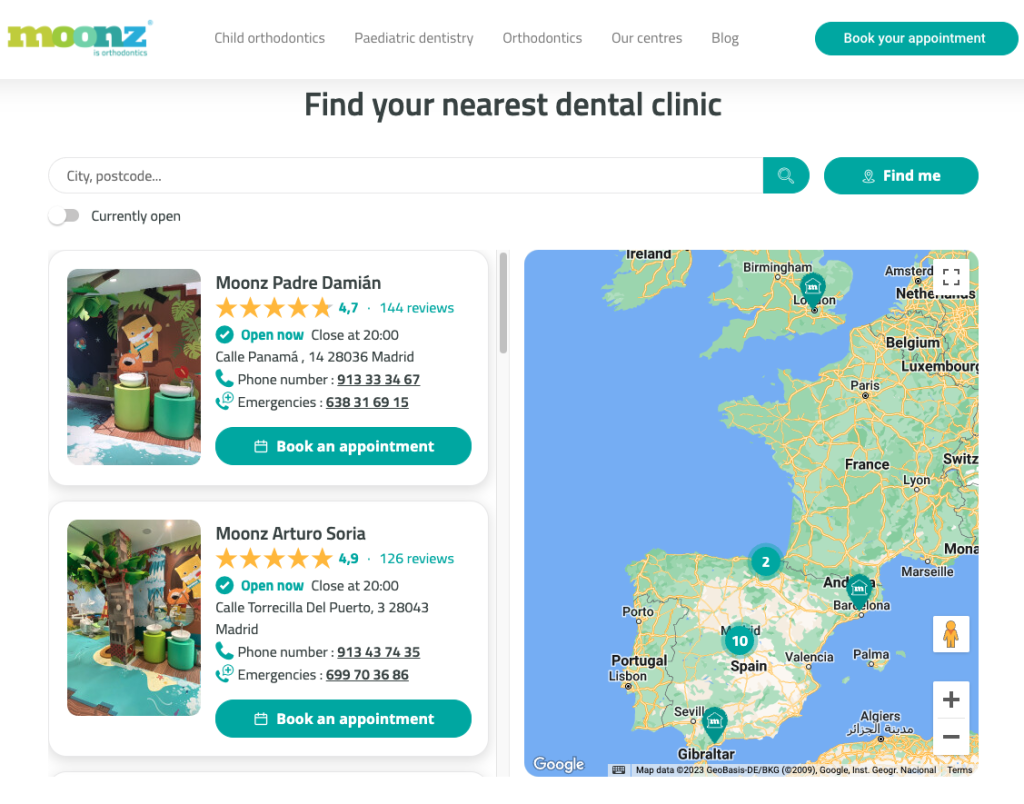 Conclusion
A highly-optimised Store Locator is no longer just nice-to-have — it's a competitive necessity to dominate local SEO in 2024 and beyond. As search continues shifting to mobile, local intent drives more queries than ever before. Brands without robust locator strategies will be left behind.
This guide has outlined actionable solutions to avoid the technical and UX pitfalls sabotaging most locators. By implementing enhanced on-page optimisation, structured data markup, performance improvements, and mobile-first design, your locator can unlock immense organic visibility and fuel business growth.
However, undertaking ongoing locator optimisation requires substantial expertise and resources. At Partoo, we specialise in constructing high-performance, fully-managed locators tailored to each client's business objectives.
Partoo's Store Locators help leading brands like TUI, Terranova and Xefi capture prime SERP real estate and convert searchers into loyal local customers. Is your Store Locator leaving the door open to potential conversions? Request a free locator audit from Partoo to start dominating local SEO today.
Was this article helpful?
Yes, thanks!
Not really...
You are one click away from success
Want to easily develop your business through the Internet? It's possible thanks to Partoo!
Contact us
22 November 2023
The holiday season (including Black Friday, Cyber Monday and Christmas) represents a golden opportunity to…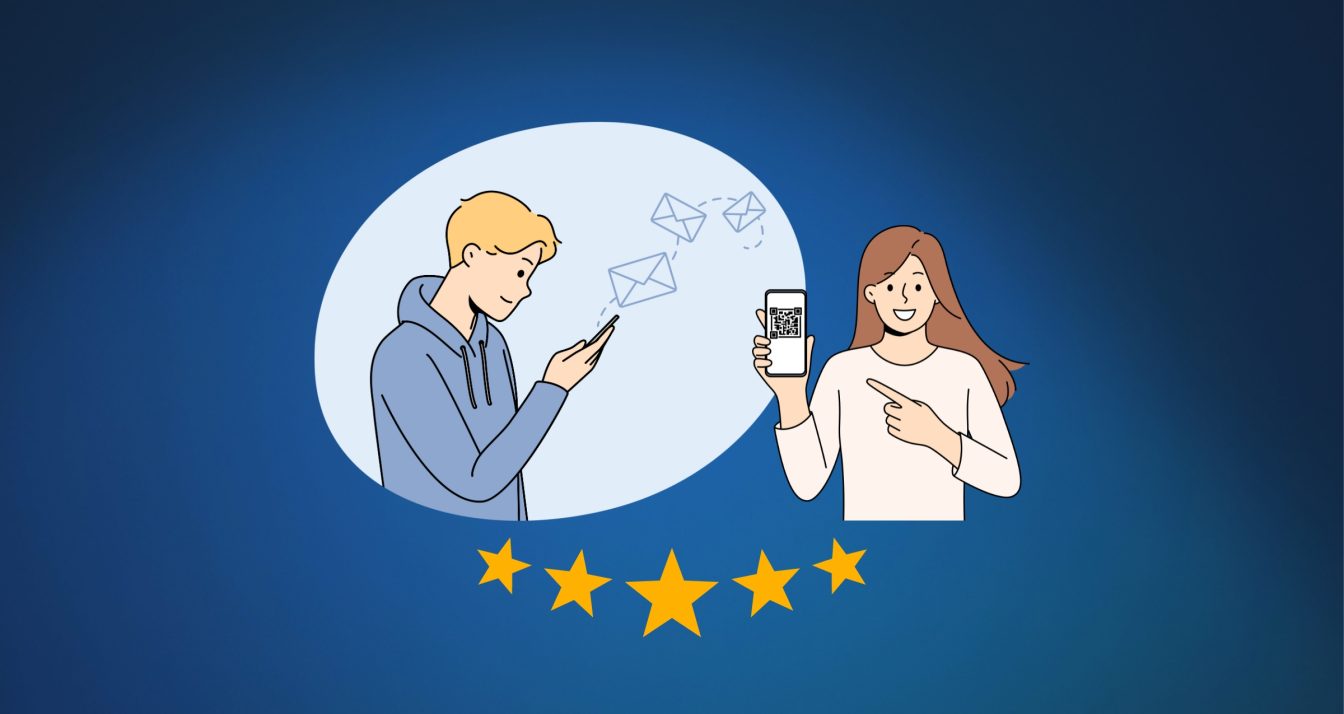 15 November 2023
Imagine a large retail chain with hundreds of locations across the country. Each store has…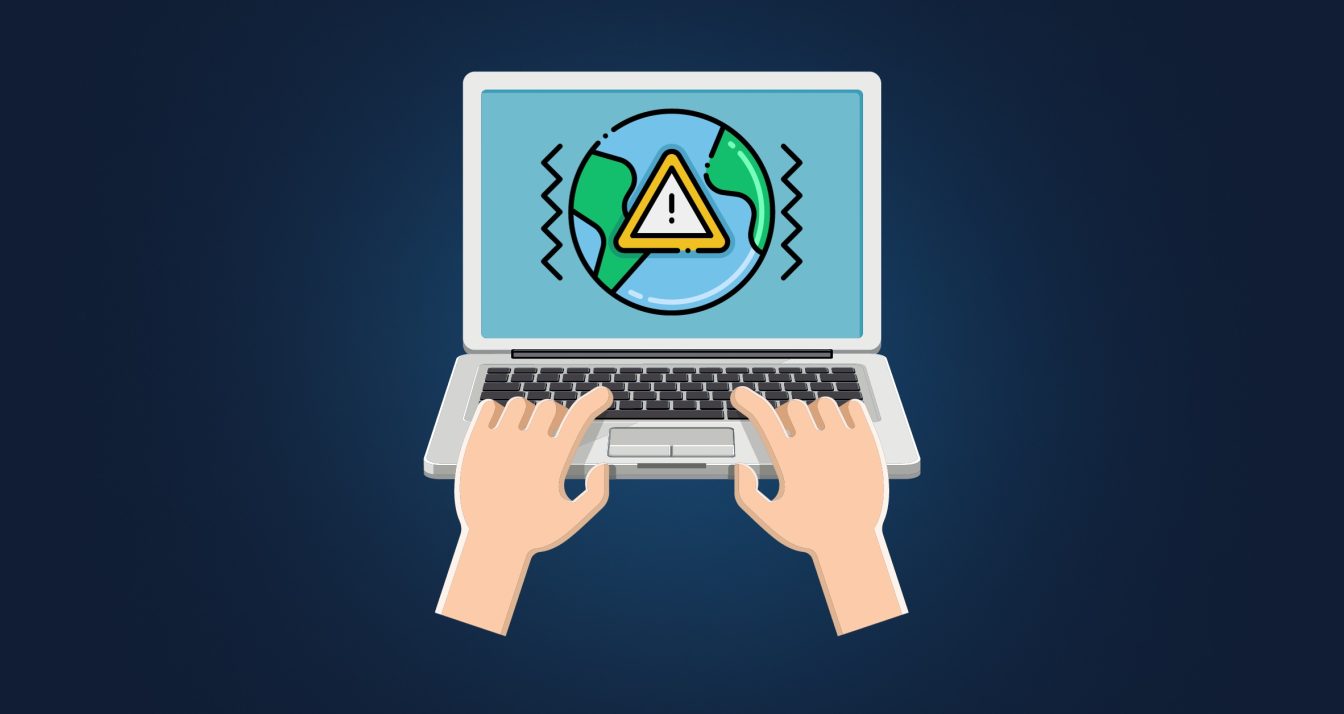 8 November 2023
In 2022, roughly 46% of Google searches had local intent — people looking for businesses…
Subscribe to our newsletter
Receive our best articles and practical guides directly in your inbox every month