What is the "Temporarily Closed" label on Google Business Profile?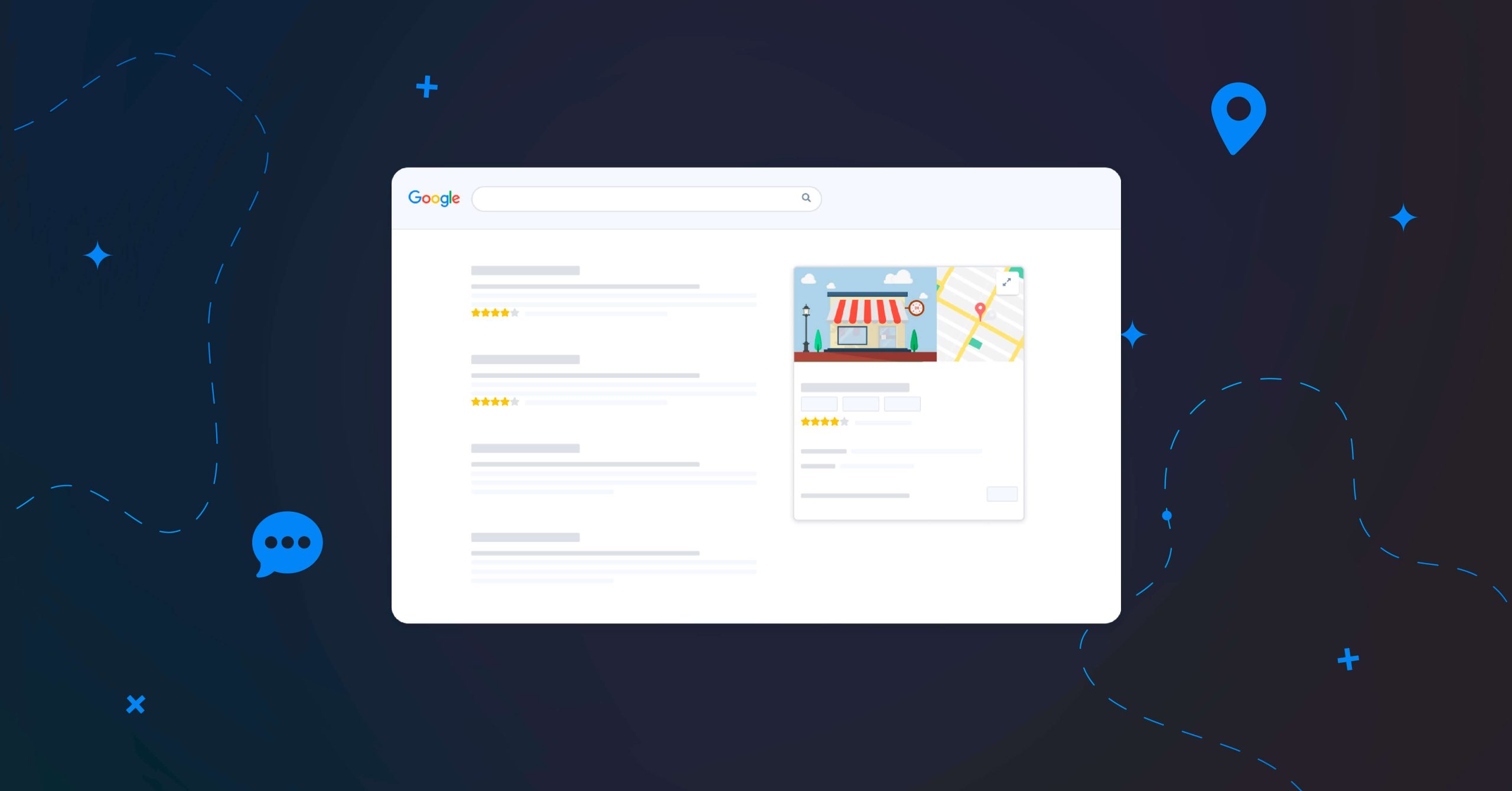 Google added the "Temporarily Closed" feature, which first appeared automatically for places supposedly closed during this period of lockdown and is now available on your Google dashboard. This feature is very similar to permanent closure, which appears as a red banner at the top of the Google My Business listing.
Why was the "Temporarily Closed" feature added?
This label was added by Google because of the Covid-19 pandemic. Indeed, only 30% of the establishments that were to close their doors at the request of the government, have actually updated their Google My Business listing. To solve this problem, Google has decided to automatically indicate the closed establishments and, since very recently, to allow listing owners to indicate it from their Google dashboard.
However, even though 90% of the businesses that are marked "Temporarily closed" are actually closed, this led to many errors for the businesses that remained open! Between the 15th and 25th of March, 2020 many people complained about this new feature, as you can see in the screenshots below. At first, millions of establishments around the world saw this indication appear, and then it almost completely disappeared from the records.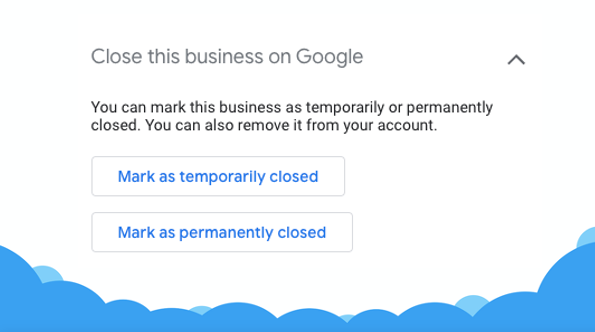 Despite these problems, we at Partoo firmly believe that it was the right thing to do from a medical point of view, since it is better to have 90% correct information than 30%, at a time when people are supposed to stay at home in many countries.
In this article, written by our team of Google My Business experts at Partoo, we have tried to summarize all the information we got about this new feature and tell you exactly what you can do to remove it if it doesn't fit your current situation.
Where does Google get this information?
"Currently, Google relies on authoritative data sources, when available, to mark certain locations as 'Temporarily closed' on Google Search and Google Maps".
In Google My Business help centre, Google explains that it relies on authorities to inform them of closures in their area. Google also uses data from many sources including national, regional, provincial, local administrations, non-profit organisations, educational institutions and businesses.
In particular, Google My Business category list is a very good indication of a location's closure. For example, schools, museums, gymnasiums and stores are common examples of types of places that can be listed as "Temporarily closed". Based on empirical studies, Partoo teams have also noticed that businesses that have indicated exceptional closing times in the last few days are likely to be marked as "Temporarily closed" by Google.
I'm temporarily closed but I don't have that label. What can I do?
If you wish to have this label, go to your Google My Business interface, access the "Information" tab and click on "Mark as temporarily closed". "Temporarily closed banner" will then appear on Google my Business.
We don't really recommend this. It would be better to have a 'Special hours' tab. in this way you can display additional services such as 'Click and Collect' attributes.
As easy as it may seem if you have just one location, it's not ideal if you have plenty or if you manage more than ten locations at the same time, as it will require that you redo the full process once the locations are ready to reopen again.
Additionally, if the "closing" feature suddenly becomes unavailable on your dashboard, we can't really advise you to try this method. In fact, it seems as though Google has put in place some modifications over the course of the past weeks. The lists that are temporarily closed didn't show in the Local Pack. It seems like their category could be found below the sites that have not been listed as "Temporarily closed" or where the opening times are not indicated. That way, we recommend that you use the "Exceptional Closing Times" that are more adapted to your needs.
The real problem with the exceptional closing times is that it takes a lot of time for them to be altered manually. The system requires that they be updated on a daily basis for each company, as per the feedback input by a user on the Google My Business help center (see below). If you work with Partoo, our solution allows you to set a date for the beginning and end straight from your Partoo platform. Otherwise, you can ask that our Support team assist you with this task, and it will be done automatically for all of your stores.
Despite the ads done by Google, it seemed that the situation hasn't changed over the past couple of weeks, as some people have noticed:
What to do if Google added this mention while I am open?
In this case, connect to your Google My Business dashboard, in the "Information" section and click on "Mark as opened". You will need to do this manipulation business by business and it can be very time-consuming if you manage several locations. Do not hesitate to contact us if you need any help.
One last piece of advice from our team of Google My Business experts! Be careful not to use the store opening function which should not be used in such a situation, even if it displays the opening date of your store. Several brands, such as GoSport or Uniqlo in New York, have used this function to manage the situation of Covid-19. However, when these stores were indicated "Temporarily closed" by Google, a bug made them appear as "Closed permanently" on Google Maps, which has a significant impact on their Local SEO.
Was this article helpful?
Yes, thanks!
Not really...
You are one click away from success
Want to easily develop your business through the Internet? It's possible thanks to Partoo!
Contact us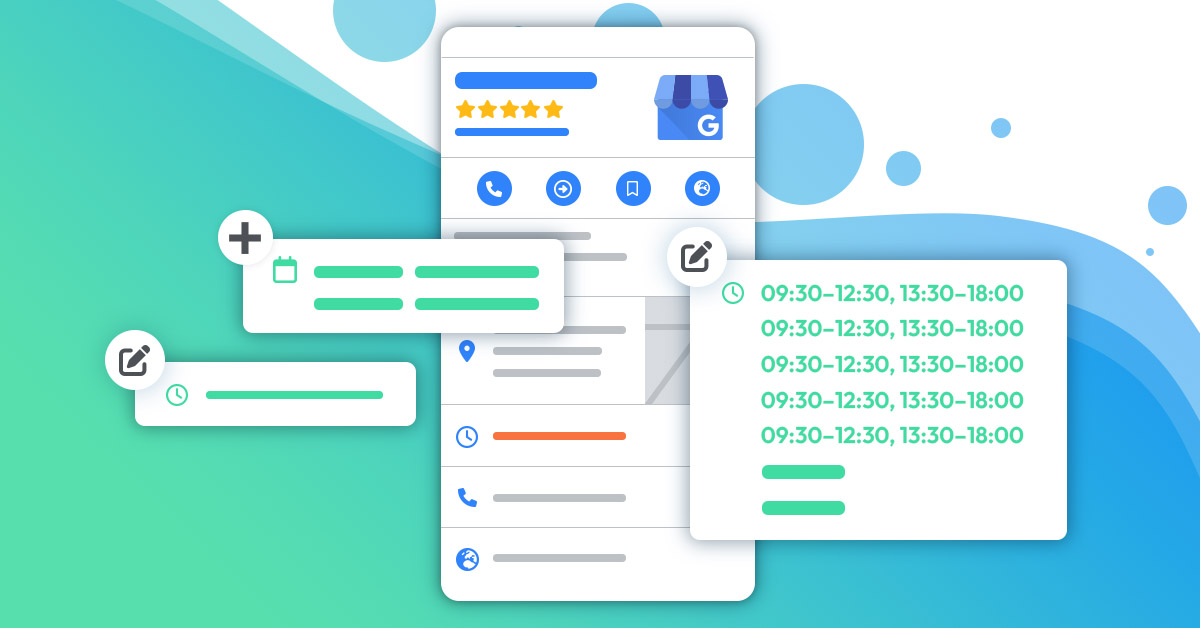 10 October 2022
Adding hours of operation to your Google My Business profile is a crucial part of…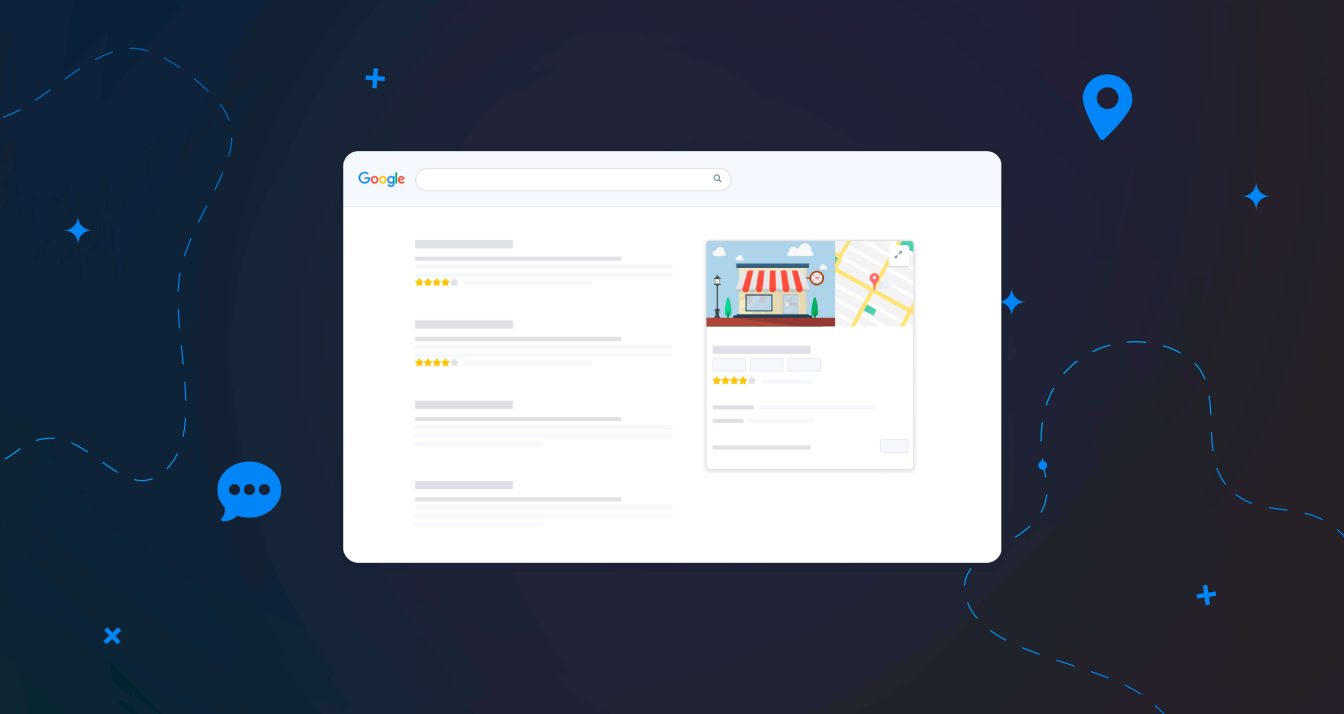 8 March 2023
Many establishments offer several types of services available at specific hours. For instance, a supermarket…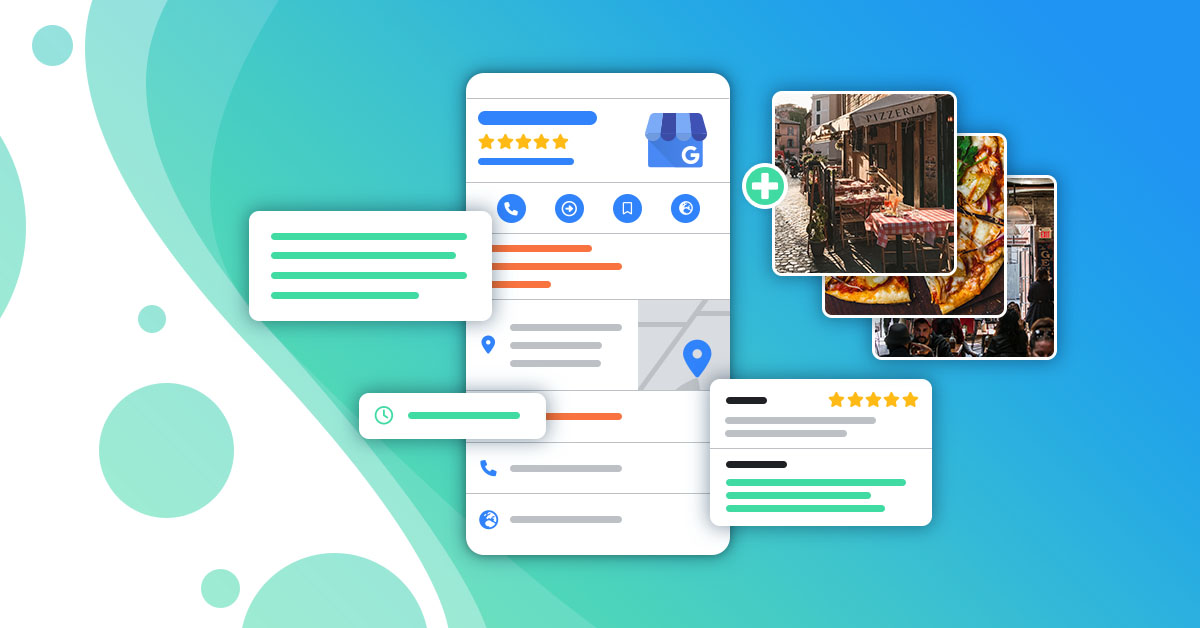 10 October 2022
If you have a Google My Business listing and you are not satisfied with its…
Subscribe to our newsletter
Receive our best articles and practical guides directly in your inbox every month