Banking: study of the e-reputation and SEO of branches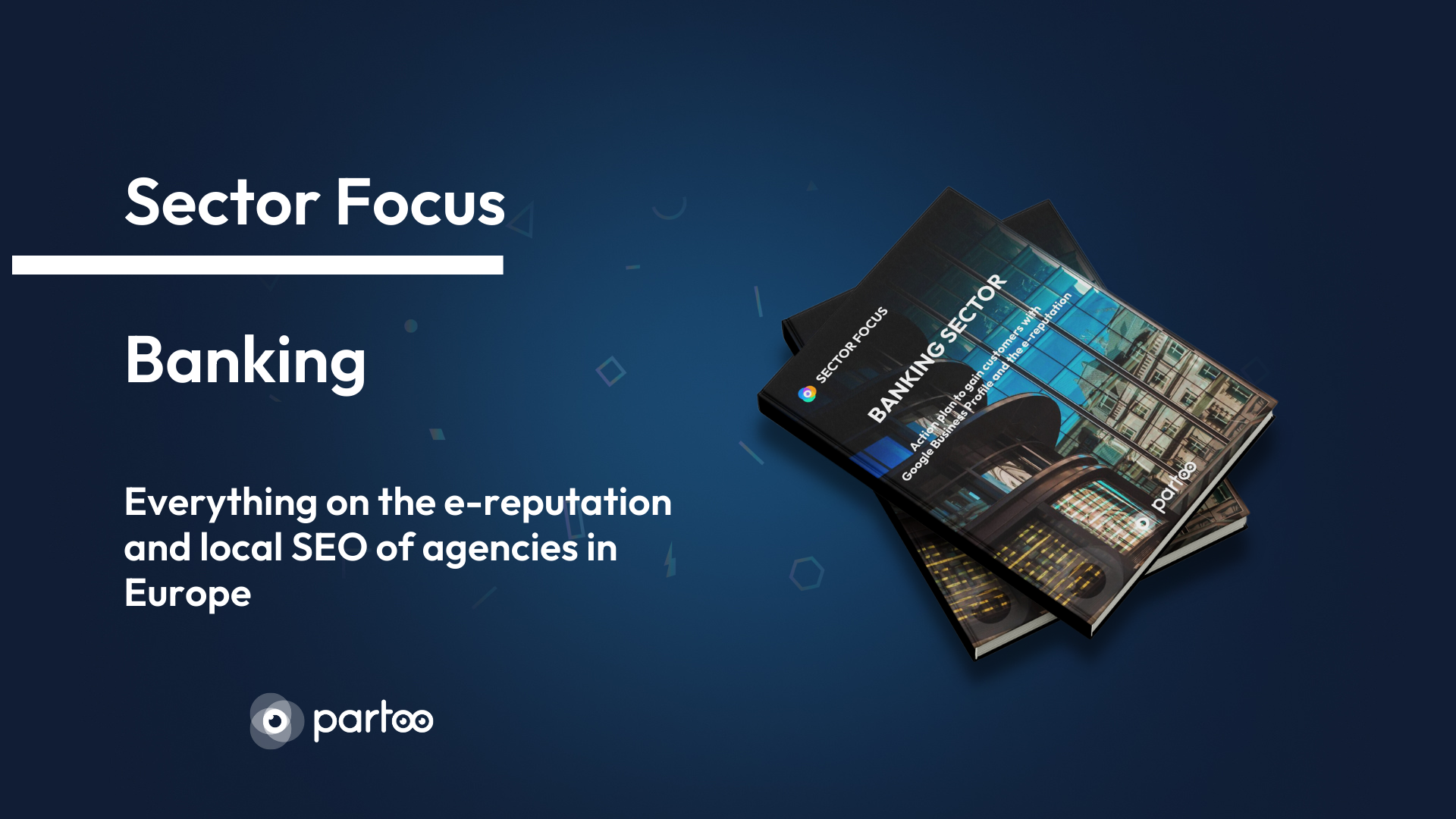 Are banks managing their e-reputation well in the BENELUX region? What about their online presence by optimising their Google Business Profile?
To answer these questions, we analysed the online reputation and visibility of some ten leading agencies in the sector the Belgium and Netherlands (BENE) region. In total, over 1 722 branches and thousands of customer reviews were analysed.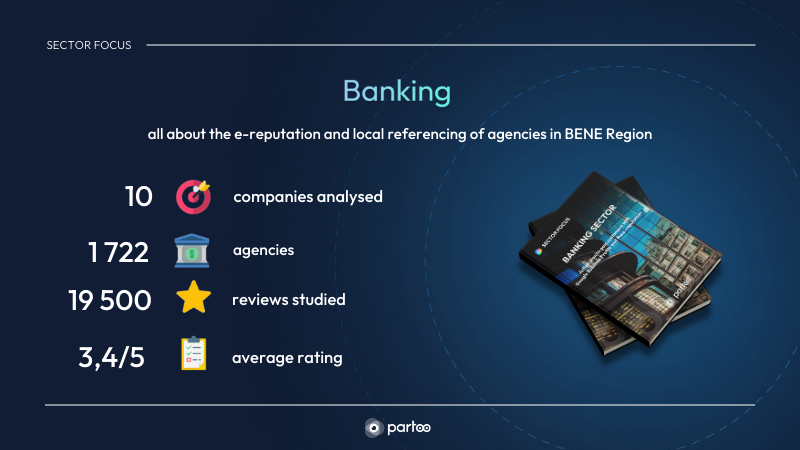 The study's programme
🏦 All the key figures of the sector
⭐ The average rating of the main banks in the BENE region
🔢 The number of reviews received per branch and the distribution of ratings
🧐 Concrete examples of what to do, and what not to do…
📈Practical tips to improve your e-reputation and online visibility
🔎 Case studies
You will discover which companies manage their e-reputation best, new statistics, but also recommendations for progress and the KPIs to follow to achieve this.
The aim is to help you to position yourself in relation to your competitors, while giving you the tips to improve your reputation and the visibility of your agencies online.
The Banks analysed
ING Nederland
BNP Paribas Fortis
Belfius
Rabobank
KBC Bank & Verzekering
Deutsche Bank Belgium
SNS Bank
Fintro
Argenta
Beobank NV/SA
Some key figures
A peep at the exclusive data you will find by reading our study:
The average rating for the banks analysed is 3.4/5
On average, these banks studied receive 11 reviews per branch
If you have any questions or need help on topics related to e-reputation or your online visibility, do not hesitate to contact us.
Was this article helpful?
Yes, thanks!
Not really...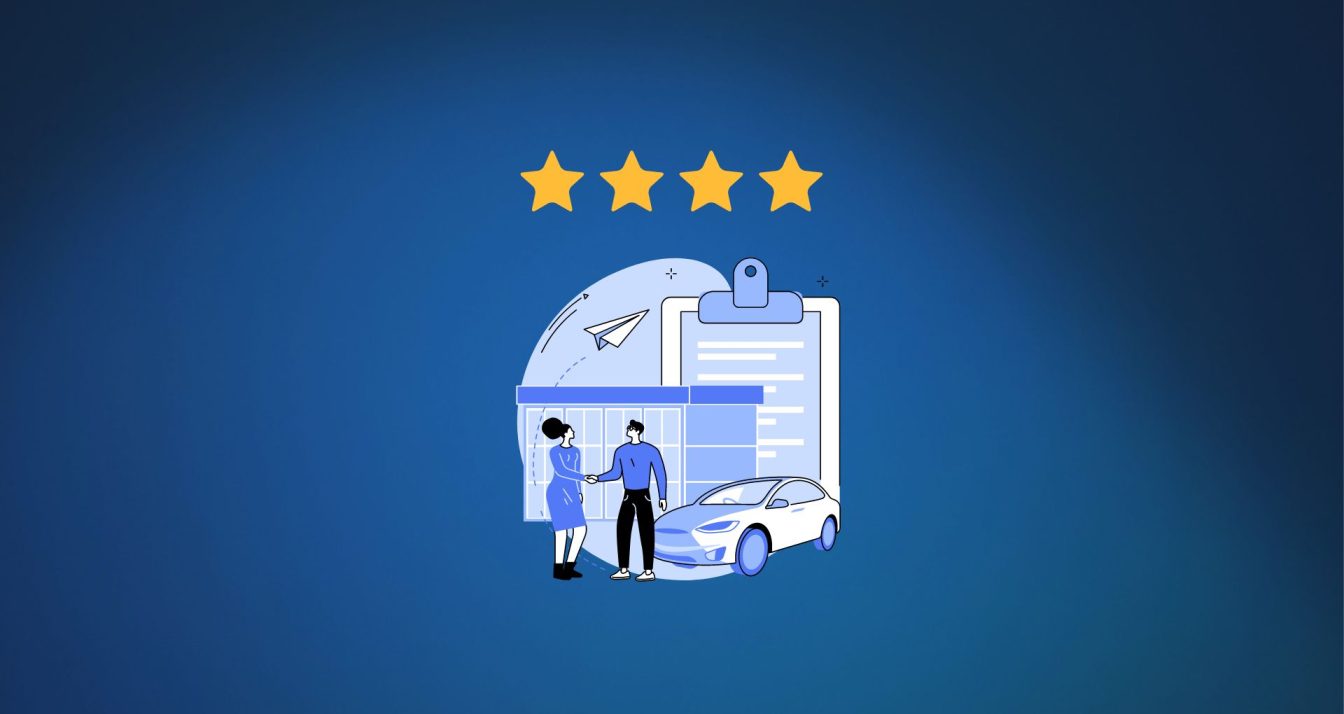 8 December 2023
Online reputation is a challenge for all sectors, and the automotive industry is no exception….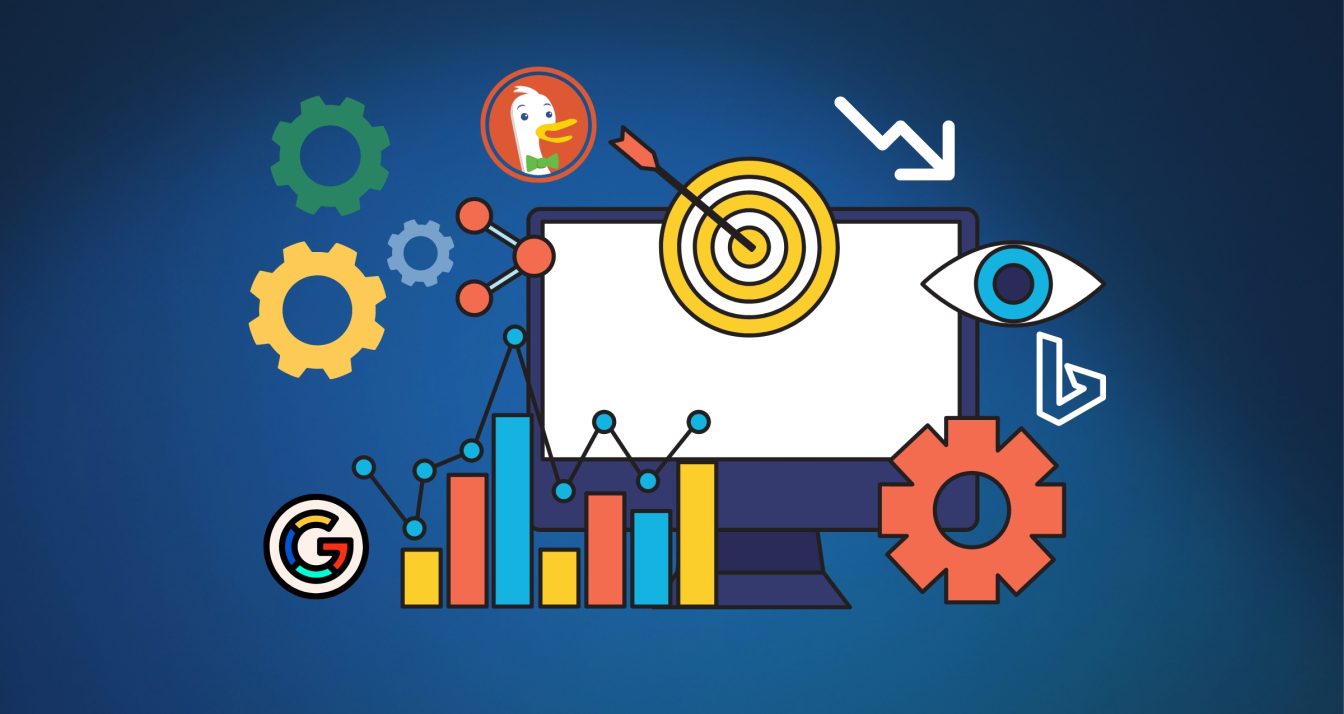 6 December 2023
Looking ahead to 2024, tracking the pulse of search is more critical than ever. Local…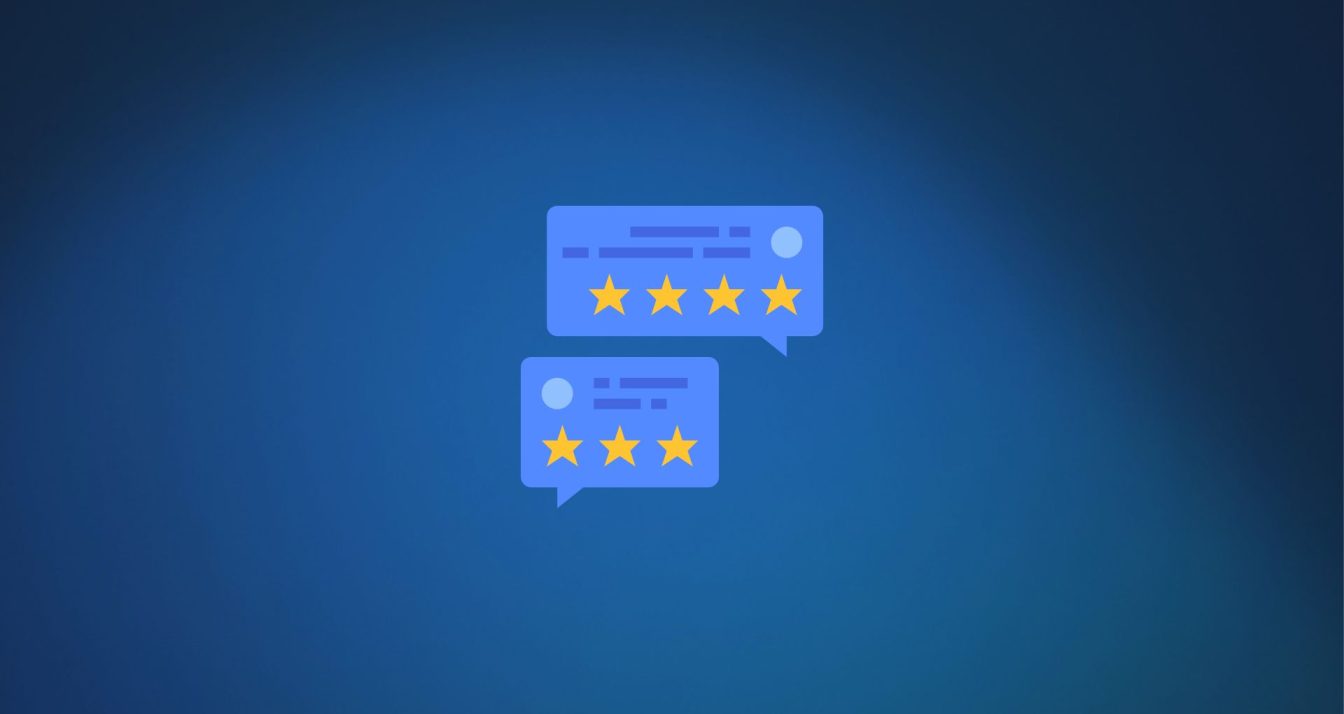 29 November 2023
The authenticity of customer reviews is vital. Without it, reviews left by people on Google…
Subscribe to our newsletter
Receive our best articles and practical guides directly in your inbox every month