The average rating of restaurants, bars, bakeries, etc. now appears directly on Google Maps. 
Google has chosen to make the ratings of businesses in the food categories even more prominent. Now they are displayed on the map, next to the name of the restaurant. Another illustration of the importance Google gives to reviews, the first factor of choice for Internet users. 
How are the ratings of food businesses displayed?
To see them, you have to type in a query specifying the type of business you are looking for. For example "restaurant", "cocktail bar" or "bakery" in the Google Maps search bar. The notes appear in a bubble, and the name of the restaurant is displayed next to it, in black.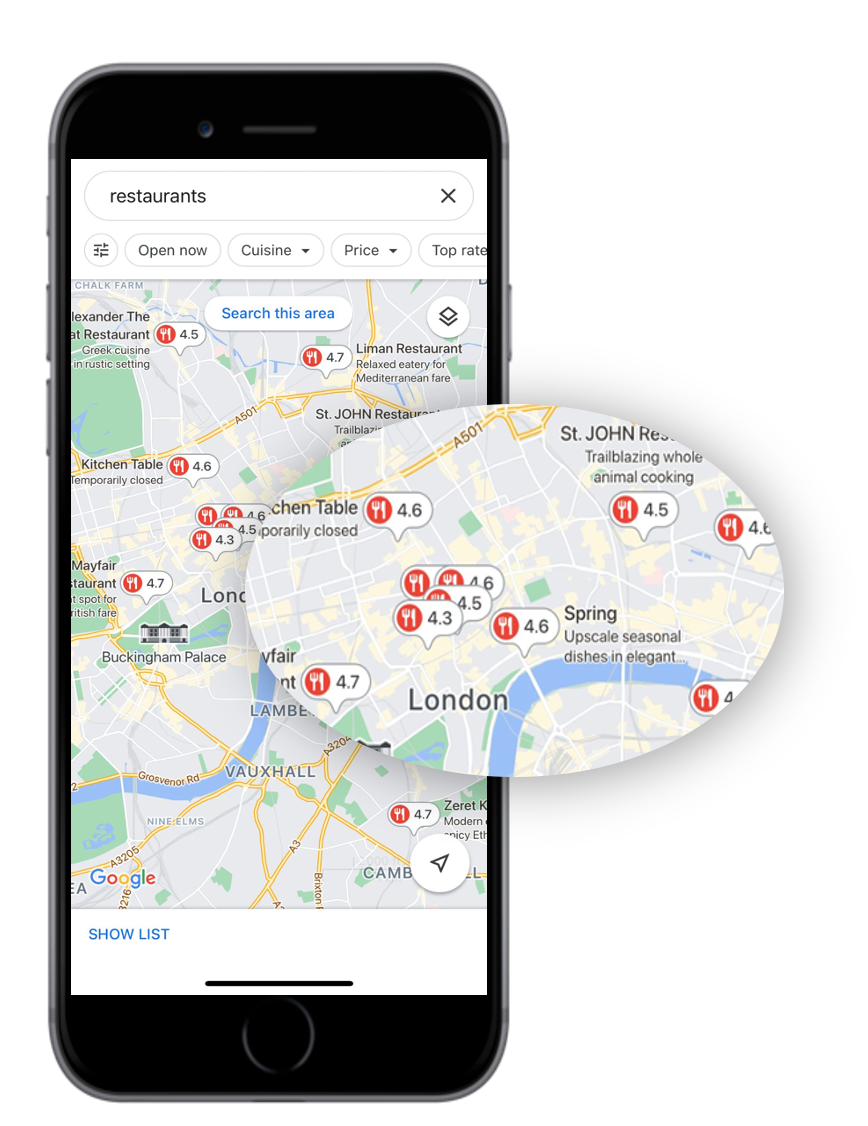 The red icon may vary depending on the type of business:
Restaurants in general
Burger restaurants
Pizzerias
Bakeries
Cocktail bars
Fast Food
They are chosen according to the categories of the establishment selected in the Google My Business interface.
Why is it interesting to see the ratings directly on Google Maps?
 With this display, the user can, at a glance, see the average rating of restaurants in an area and find the one with the best rating. The best rated restaurants are those that will receive the most clicks on their My Business listings. And therefore the most visits to their establishment. This is one more step in the development of the e-reputation, first criterion of choice for this sector. Indeed, as far as restaurants are concerned, 93% of Internet users look at reviews before visiting an establishment, and 52% of Internet users do not consider entering an establishment with a rating lower than 4. 
More than ever, filling in your Google My Business listing becomes a necessity to be visible and attractive. To make strategic choices and put all the chances on your side, it is sometimes necessary to ask for a hand!