The key to a successful rebranding
Rebranding can be a tricky issue, especially for networks. The idea is to save all potential changes (name, website, design, address, etc.) on the listings and not lose any important data.
But how? What are the implications of rebranding, particularly in terms of local SEO? What works? And what doesn't? Let us help you make the change without losing your mind!
The different scenarios
Different strategies have different implications in rebranding. The impact on the listings' SEO will vary depending on the scenario, therefore different measures can be adopted.
Rebranding and closure of POS
One of the consequences of rebranding is the closure of some establishments. It is therefore necessary to take steps to remove the obsolete Google Business Profile listings.
When Aldi acquired Leader Price, many supermarkets closed, so several listings had to be deleted.
Rebranding without closure of POS
New company name, but same amount of open points of sale.
In that case you will have to update the listing's name and the necessary information.
That's what happened to Aviva's 850 branches once the brand became Abeille Assurances.
Rebranding and change of activity
When a group decides to close some POS and move their operations to other locations, the best solution is to merge the Google Business Profile listings concerned.
A good example would be Crédit Nord: its 800 branches were acquired by Société Générale and the group has been renamed SG. Certain agencies closed, others merged, and so did their listings. Reviews are kept (an average between two listings), but a lot of information needs to be changed on the new listings.
What are the risks?
A poor rebranding strategy exposes you to 3 main risks:
Loss of online visibility
Changing the name of your listings affects their local SEO. They no longer come up, or they do but less often, when users launch discovery searches. This has an obvious impact on your web-to-store traffic.
Loss of all your reviews
A blow for those who care about their e-reputation. It is not easy to say goodbye to a good average rating and to positive reviews. However, rebranding sometimes means starting from scratch – an interesting option for those whose e-reputation was not great. A new start.
Suspension of your listings
Google has recently started suspending listings.
Suspensions often occur after an edit in one of the following fields:
Name of the company
Main category
Address
Telephone number
Website
Opening hours
Description
Marking a location as "temporarily closed"
Needless to say, rebranding entails many risks.
Our tips for a successful rebranding
The method recommended by Google
The least risky course of action nowadays:
Delete all existing listings by marking them as "permanently closed" and then by requesting permanent deletion.
Create all listings (again)
Advantages
The most sensible method: avoid the risk of suspension of listings
A fresh start for your e-reputation: if it was not optimal, you can now start from scratch
Disadvantages
The most time-consuming and painstaking method
Loss of reviews: damaging if your e-reputation was positive
You need to work with a company that has a close relationship with Google, like Partoo. It is essential to be able to have direct contact with Google support, to create and delete listings without any delay due to the verification process…
This was Aldi's strategy after the acquisition of Leader Price.
Bulk update
The aim is to do a bulk update of all the listings of a network with the right information.
The data that may be changed each time are the following:
Name
Main category
Additional categories
Address
Opening hours
More hours
Specific hours
Long description
Short description
Attributes
Website links
Facebook links
Twitter links
Links to make appointments
Contacts
Photos
Services
Advantages
Little impact on local SEO
No impact on e-reputation, advantage if your rating is above 4/5
Quicker and simpler strategy
Disadvantages
High risk of suspension of your listings
As of today (December 2022), we do not recommend this method, as the risk of suspension is too great for it to be truly viable.
Having said so, however, we need to mention Abeille Assurances, whose results were quite convincing a few months ago:
850 listings were modified
None of them were suspended
100% up-to-date data on Google
"Abeille Assurances"'s listings come up on "Aviva" queries
Once the issue with the suspensions is over, this solution will again be an interesting option.
Merging of listings
A hybrid method, practical when several locations merge, as detailed below:
Request to merge the listings if their e-reputation is positive
If the e-reputation is not satisfactory, we advise to delete one of the listings and to modify the other one
Updating of the information
Advantages of this method
Local SEO is not impacted
E-reputation is not impacted
Disadvantages
High risk of suspension
Long project that requires working with a partner having communication channel with Google
If the request to merge the listings is rejected, it will take longer to update them
Good practices to avoid unpleasant surprises
Here are some tips for a successful rebranding project on Google Business Profile.
Entrust the project to a Google partner, like Partoo, in order to easily exchange with Google and to create and delete listings directly thanks to their support team, avoiding a lengthy verification process
Surround yourself with a service provider who has already successfully completed rebranding projects – they'll know what to do regarding your local SEO
Don't neglect NAP consistency: the new information of your business (name, address, telephone number…) must be up-to-date on all platforms. It is paramount that they match
Have an optimised and up-to-date store locator. When the information in your store locator changes overnight, Google's crawlers look to see if the new data matches your store locator's – hence its importance
In case of suspension, the store locator is a convincing argument that could speed up the retrieval of listings
And last but not least, don't forget to update your photos! The pictures on your listing should illustrate your new branding. This is an excellent signal to the Google algorithm! And it will make the verification easier. Otherwise, beware of the risk of suspension…
Voilà, now you know everything! We hope you enjoyed this guide to a good rebranding strategy.
If you have any questions, please do not hesitate to contact us! Our teams of experts will be happy to help you.
Was this article helpful?
Yes, thanks!
Not really...
26 May 2023
For the second year running, we are publishing our study on the behaviour of Europeans…
Many large fashion chains (ready-to-wear, premium, luxury, shoes…) already use a Store Locator. And rightly…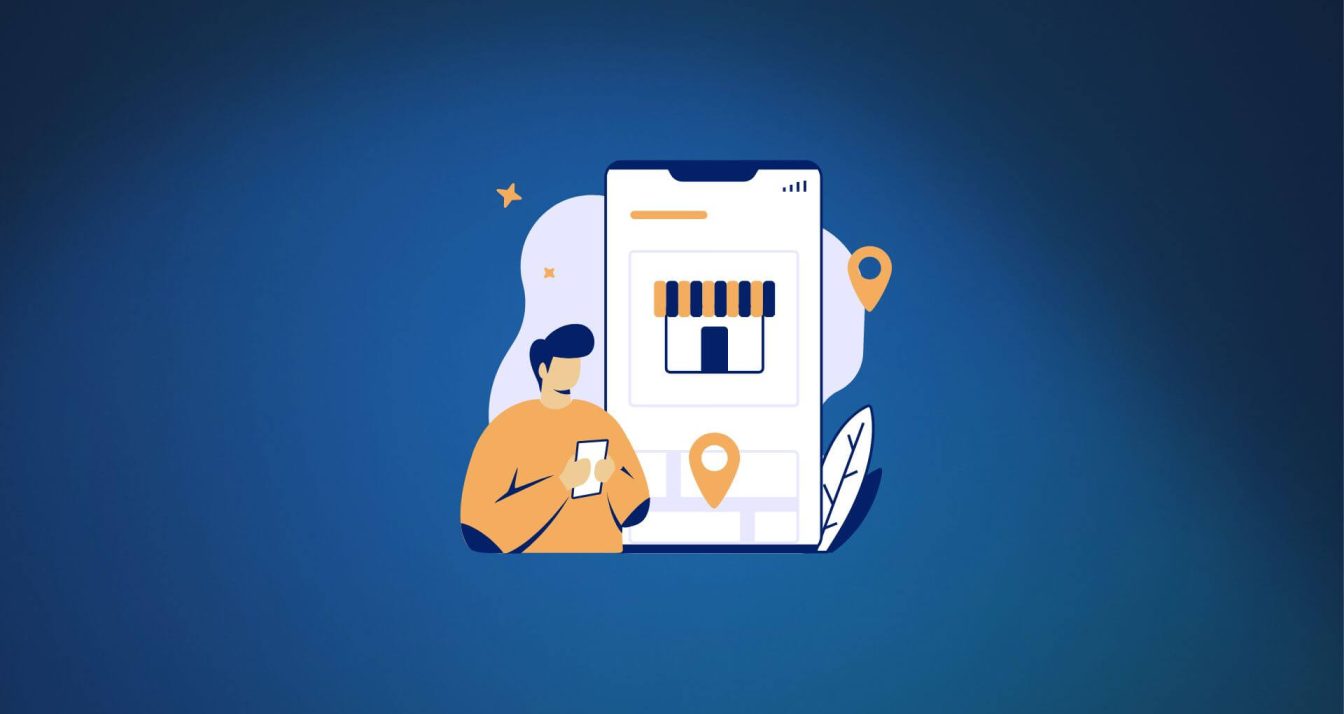 25 May 2023
Have you decided to implement your Store Locator project? Congratulations, an optimised Store Locator will…
Subscribe to our newsletter
Receive our best articles and practical guides directly in your inbox every month